If you have been following my blog you will know that during the Easter holidays we headed to North Wales with Adventure Map, who are 10 of the best adventure companies in North Wales, working together to promote the region as the best place for outdoor adventure tourism in the UK, with a handy app for your smart phone.
The AdMap App, available on app store and google play, tells you what adventures are nearby to help you to discover exciting adventures in North Wales and for our final day we headed to Zip World Fforest.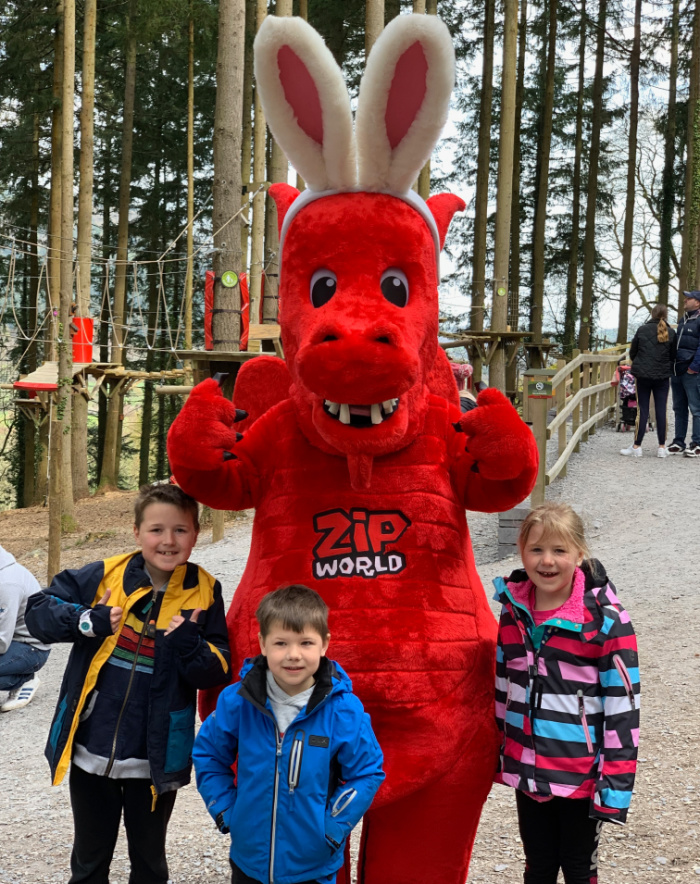 Zip World Fforest has adventures galore to keep the whole family busy all day, including the Fforest Coaster, Treetop Nets or zip line and adventure courses high in the trees on Tree Hoppers or Zip Safari.
Fforest Coaster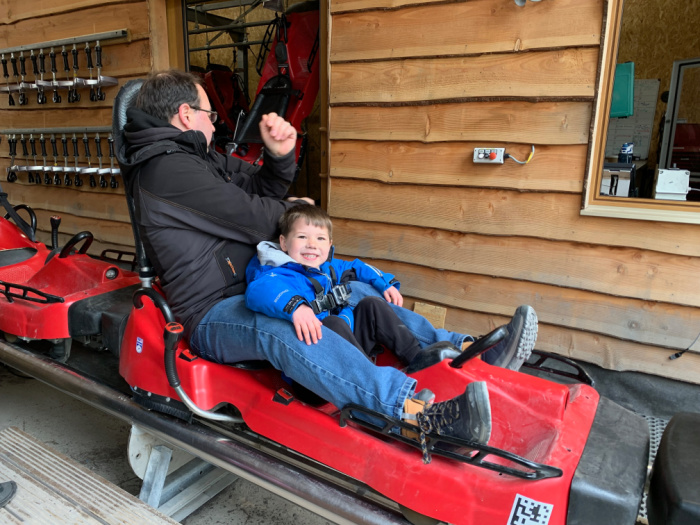 Our first stop was the Fforest Coaster, the UK's only alpine coaster of its kind and it is so much fun!!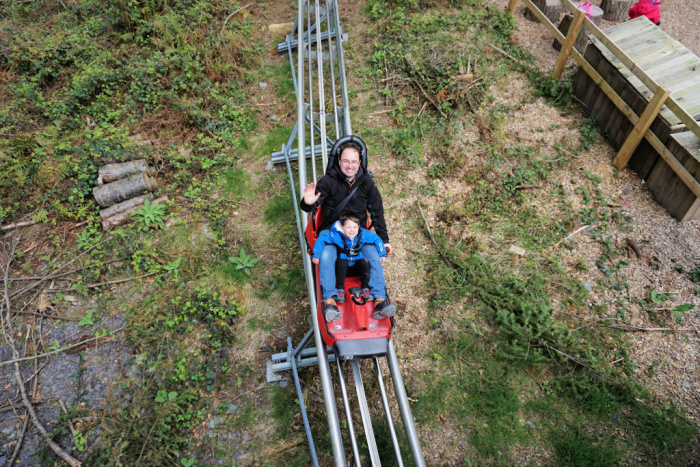 The coaster is one kilometer of gravity driven twists, turns and thrills through the Fforest and is brilliant fun!!
There is a manual brake if you feel like you need to slow down, but the cart also has an automatic brake that applies if it thinks you are going too fast.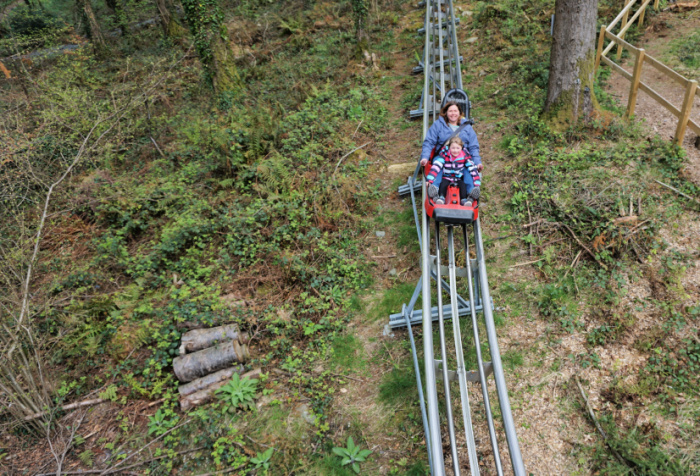 The first time you do it, you are fairly hesitant, but you get three runs and by the last one you don't use the brake at all!!
Fforest Coaster costs from £19 per person for a single sled, or from £29 for a shared sled.
Tree Top Nets
With 250m of walkways Tree Top Nets is Europe's longest net walkway set 18m up in the Fforest canopy.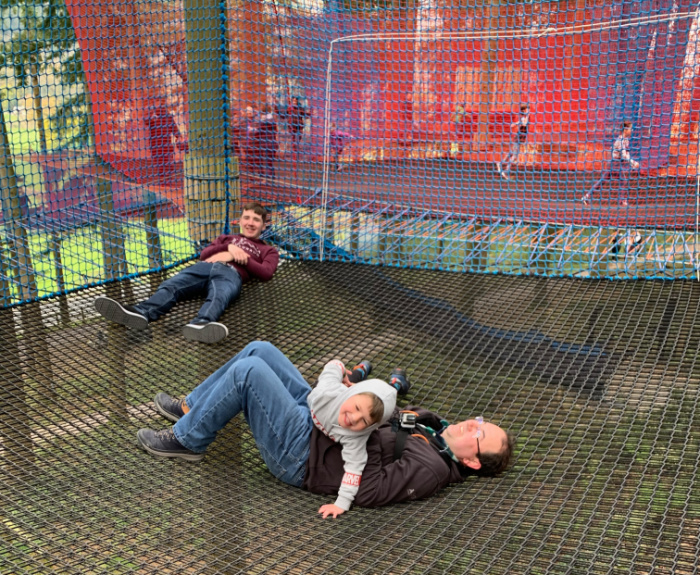 These are no ordinary nets though – think nets with added bounce that let you literally "boing" through the trees!!
There are a couple of treehouses between the nets where you can stop and catch your breath or take the slide down to terra firma below.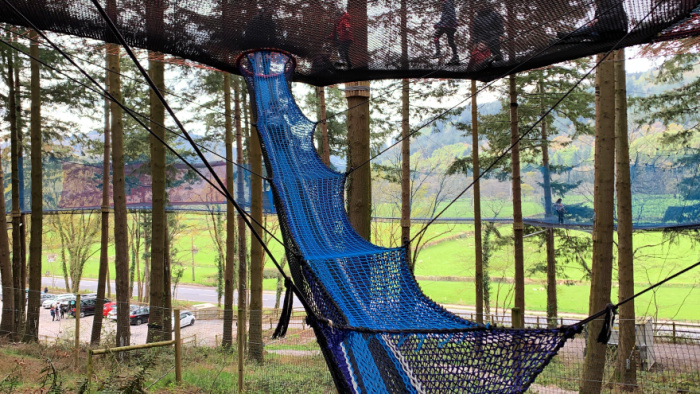 There is also a ball game area, an area for under 7's and ringo's on the floor below when you need a break from bouncing.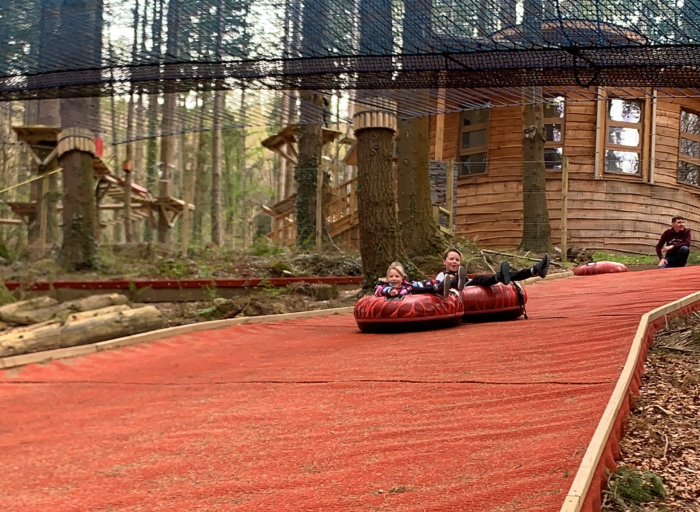 The Tree Top Nets cost from £13 per person for 2 hours.
Tree Hoppers
Tree Hoppers is an adventure course with 22 challenges and 12 ziplines for children aged 5 and over and their accompanying adults.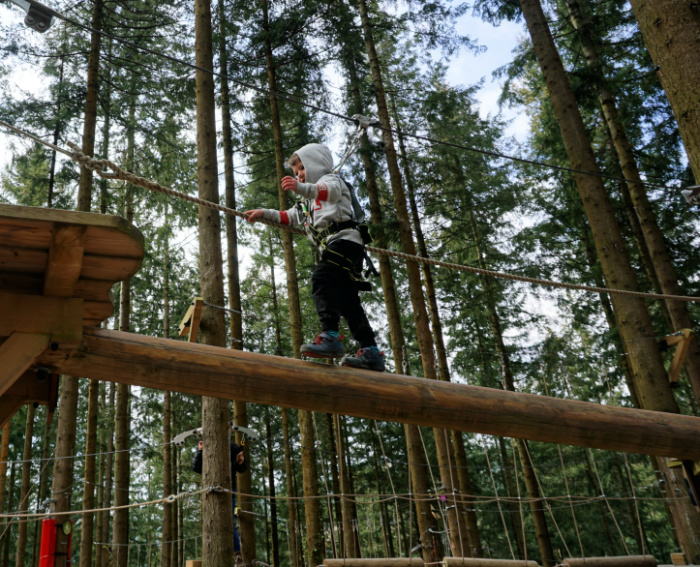 You start with the easier green course to get your confidence on the obstacles and once that is completed you move to the longer and more challenging red course.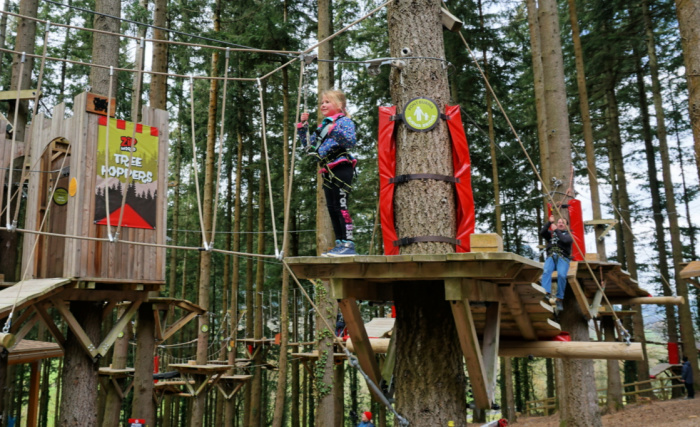 The kids were brilliant on the course and zipped round it with no problems at all, it was me that had a bit of a wobble!!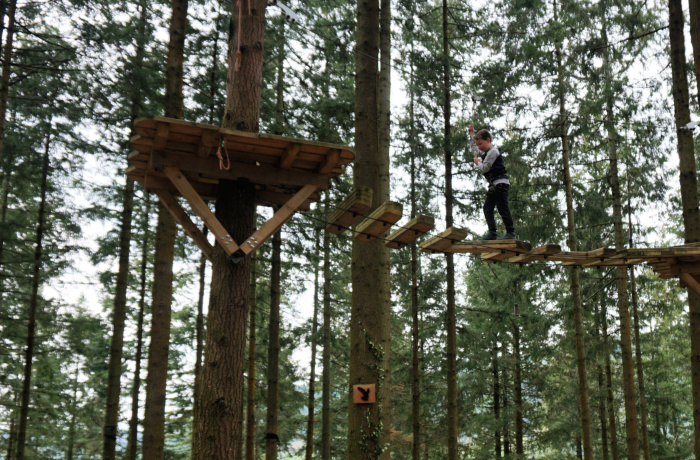 This is the first time Sebby has done a course like this as he has been too young before, but I think we will definitely be doing one again and very soon as he is a daredevil like his big brothers!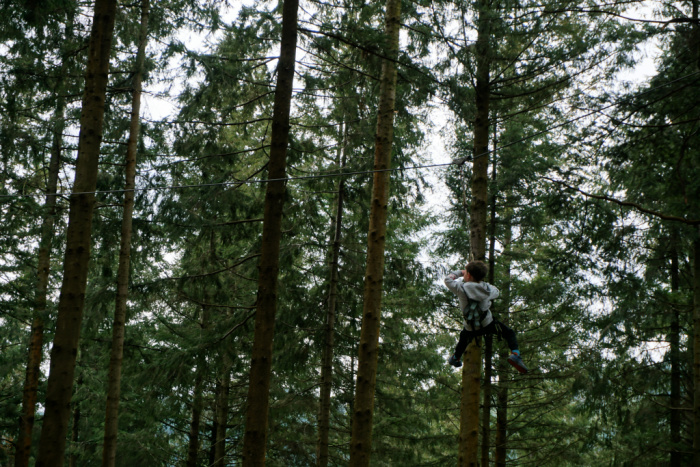 Zip World Tree Hoppers costs £18 per person and is recommended for children aged 5-12 years old. Children aged 5 – 6 need to be accompanied by an adult.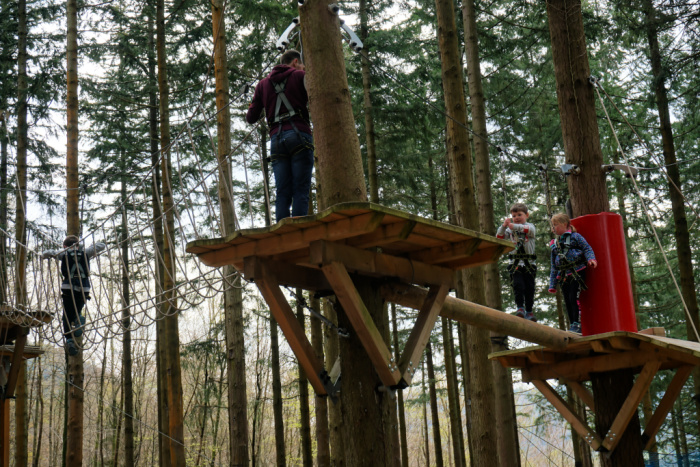 We will definitely be back as have promised Isaac that he can do the high ropes course next!
Disclaimer: We were guests of Adventure Map for the purpose of a review. All thoughts and opinions are our own.