I appear to be raising a family of adventurers and with the exception of rollercoasters, my kids appear to be fearless.
We were invited to review the Tree Top Adventure at Go Ape Southampton and I knew it would be something they would love.
We have done the Go Ape Junior course at Moors Valley a few times and Isaac is desperate to try the adult course, but at a height of 135cm, he is still too short to do it.
The Go Ape Tree Top Adventure course at Itchen Valley is one of their highest adventures in the south, so perfect for giving Isaac the additional challenge he wanted, but designed for kids.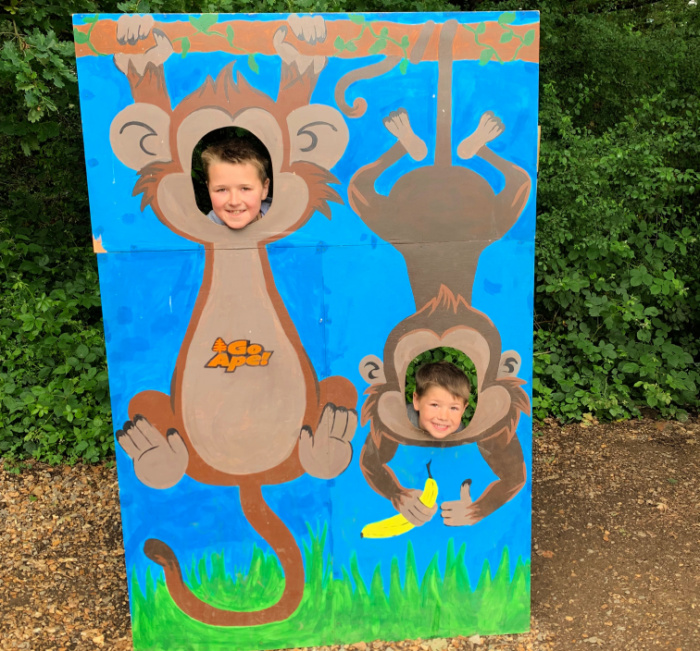 With Daddy sadly at work, I roped in Kian to come and help me with Sebby and I am so glad I did, as even I gulped when I saw how high the course was, as we were kitted out in our safety gear.
We were given a training course on the ground before being let loose on the first part of the course.
And we were off!!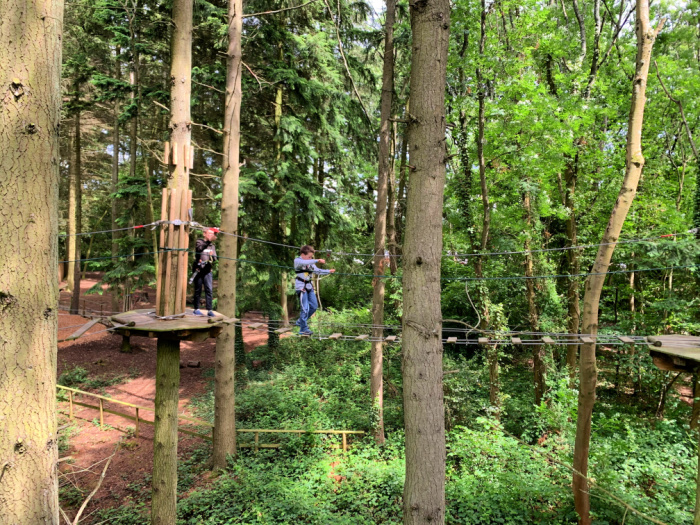 Isaac and his friend Scott, shot off first, racing around the first part of the course in record time, whilst Kian, Sebby and I followed on behind, chuckling at their antics.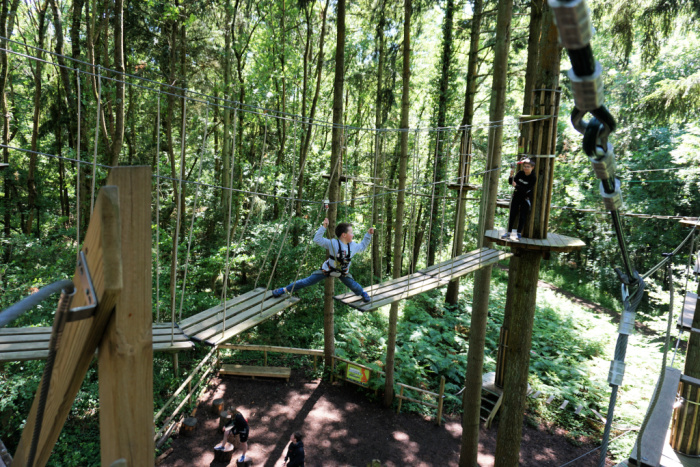 The first part of the course involves a few aerial challenges including walking through a hanging net, zig zags, the flying carpet and a fun 104.9m zip line at the end.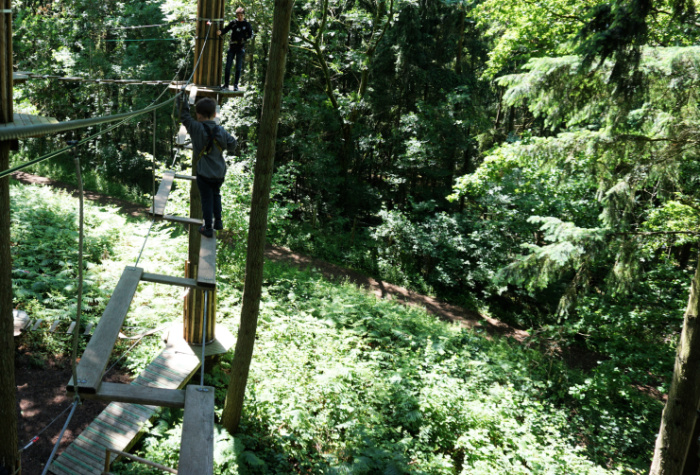 Once you have come down the zip line, you can choose to do the first course again, or challenge yourself to the slightly harder second course.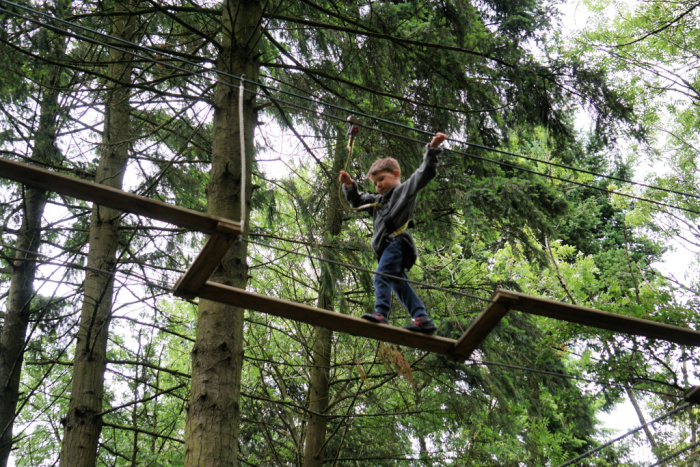 At this point it was clear that I was slowing everyone down and children over 6 can be supervised from below, so I made the decision to take photo's from the safety of the ground and let Kian take Sebby around the course.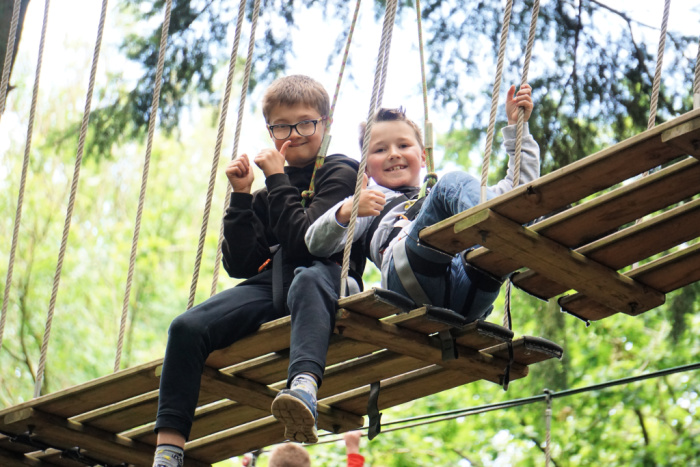 The Tree Top Adventure course is 418m long and 7.8m off the ground at its highest point.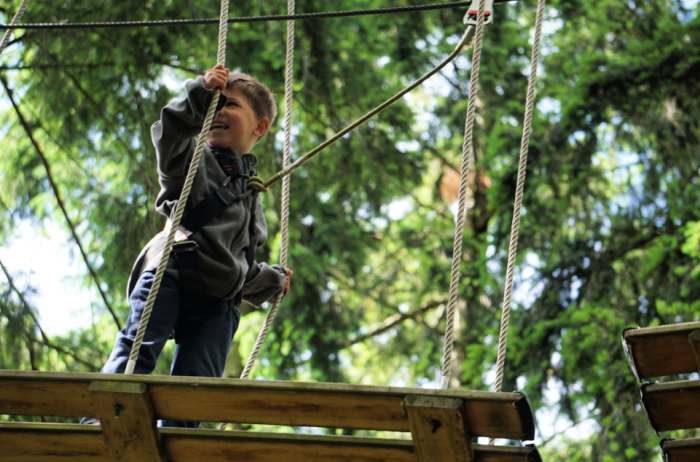 You get an hour on the course and can complete it as many times as you like in that time.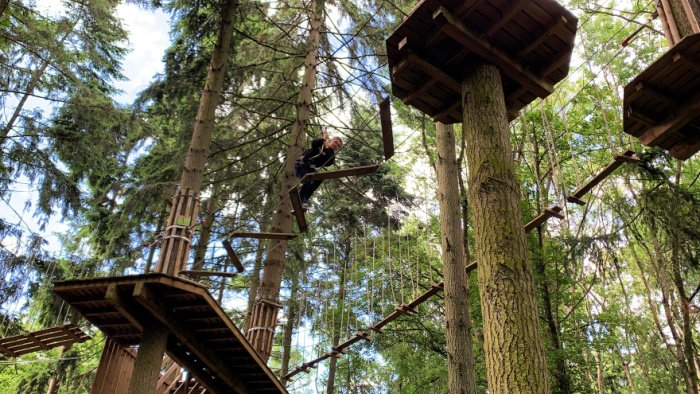 There were a couple of obstacles that Sebby struggled with, but thankfully Kian was on hand to pull him across, much to everyone's amusement.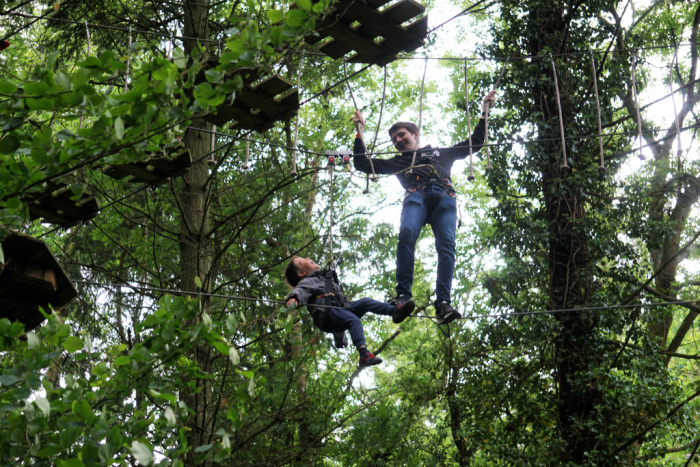 The one thing that stood out for me during the whole session, was that all the boys had huge smiles on their faces the entire time.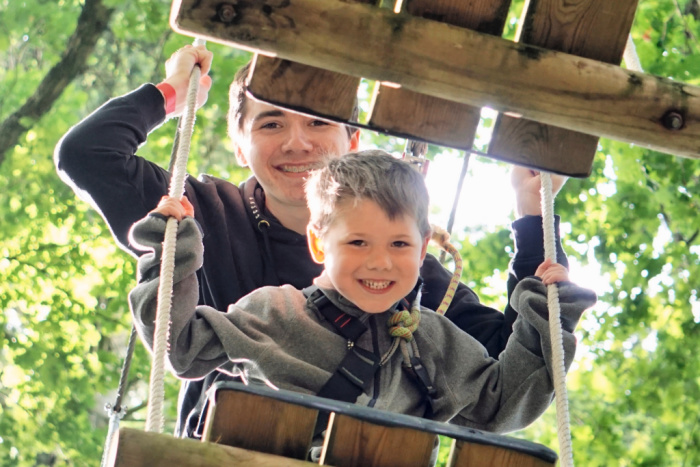 Of course, the zip line was their favourite part and I saw some impressive flights from them as they whizzed past.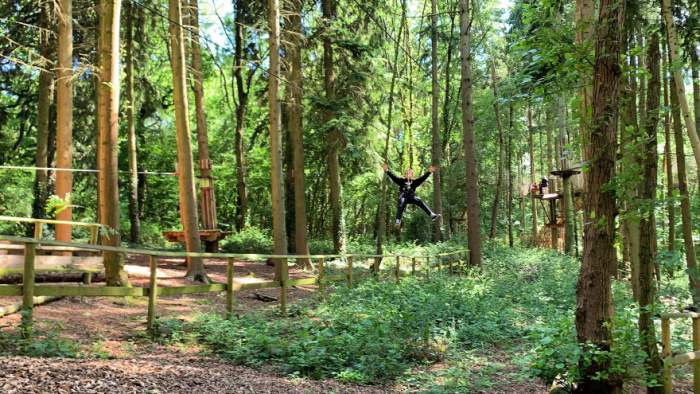 There are actually two zip lines side by side, so they can come down together if they want to and Sebby and Kian had a celebratory fist bump as they flew down.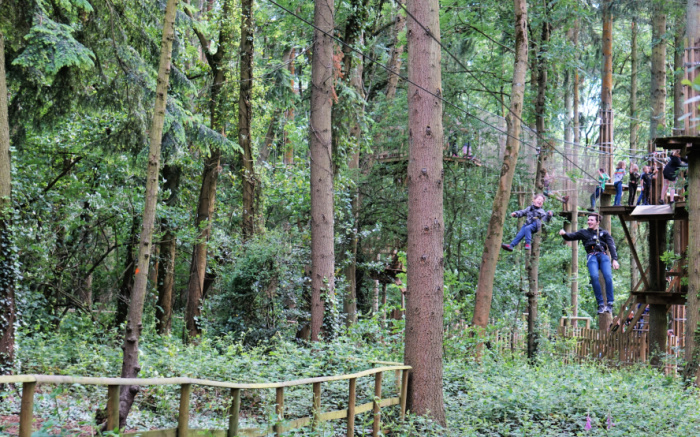 At the end of the course the kids were awarded with stickers and a certificate with their names on, for them to take home.
The Tree Top Adventure costs £18 per person and is suitable for children over 1m in height, with children aged under 6 supervised by an adult on the course.
The Go Ape course is set in Itchen Valley Country Park, where you can enjoy a full day out with two play parks, a play trail, picnic area and self-led nature trails. Parking charges apply.
I have promised we will be back very soon, as Eliza wants to do it next!!