Sebastian turned six at the end of June and when asked what he wanted for his birthday he asked for a new scooter.
Sebby has had his Mini Micro Deluxe Scooter for three years and loves zooming around on it, so our first thought was to upgrade to the Maxi Micro Scooter, which has been scaled up for larger and more powerful children, with a more robust frame, longer adjustable stem, wider and stronger deck for bigger feet and a stronger brake.
But, at six, is he ready for a two-wheeled Micro Sprite Scooter?
3 Wheeled Scooter vs the 2 Wheeled Scooter
The Maxi Micro Scooter
Both the three wheeled Mini and Maxi Micro Scooters use the same intuitive 'lean and steer' scooting style, which Sebby understands, so he was straight off and racing around on the Maxi Micro.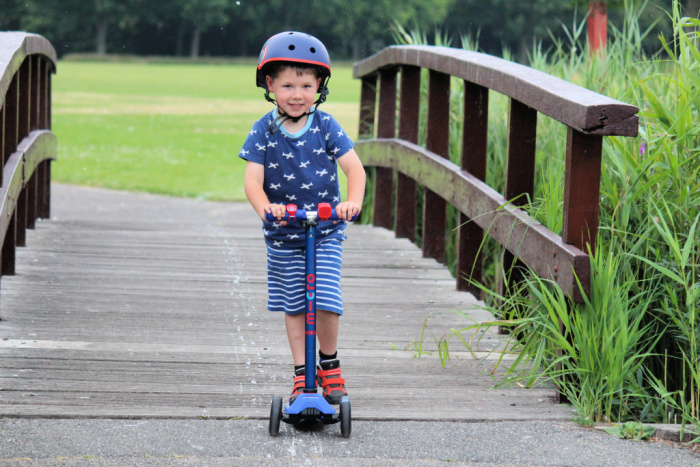 He has the stem on the lowest setting currently, but as he grows we can raise it and because it performs just like his old scooter, he is confident to use the brake, rather than his feet to stop.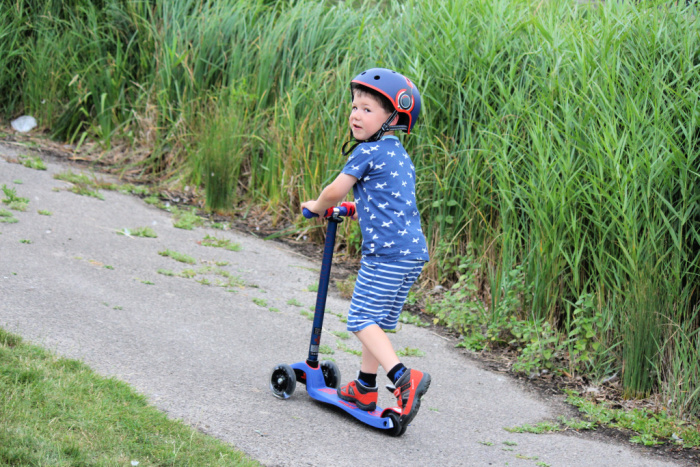 We have the LED Deluxe Maxi Micro Scooter which comes with smart LED wheels which use induction energy to turn the power kids create as they scoot into bright white light which can easily be seen, even on a sunny day.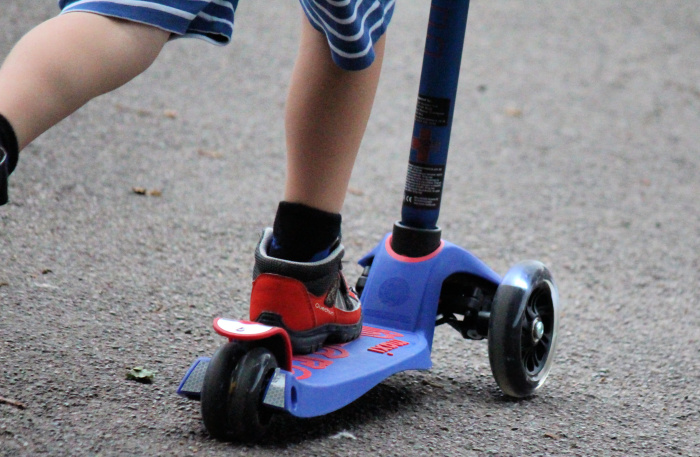 Micro Sprite 2 Wheeled Scooter
The Micro Sprite Scooter is the perfect introduction to two-wheeled scooting, with a lightweight aluminium frame for the ultimate agility.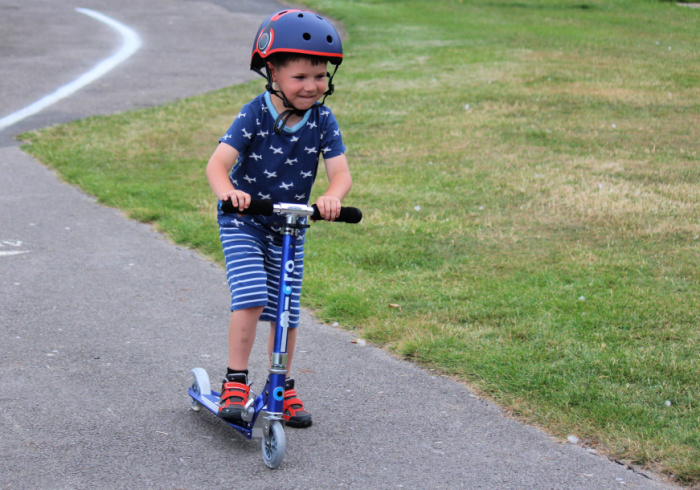 Apart from the wheels, the other main difference is the steering, which uses the handles, just like a bike.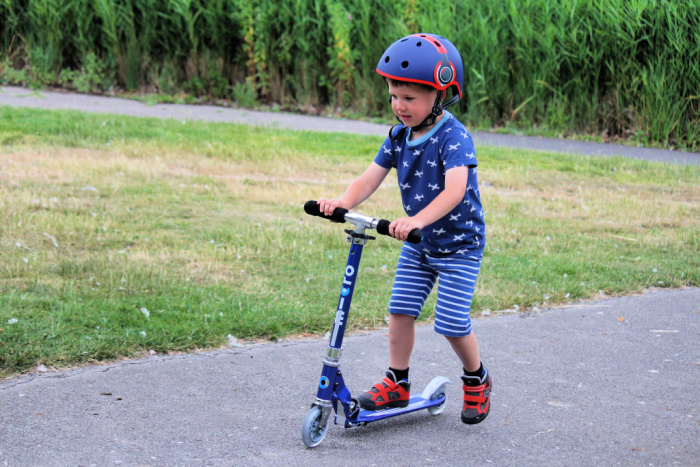 It has a braking system on the back wheel just like the Maxi Micro Scooter, but Sebby is still trying to find his balance on two wheels, so uses his feet to stop himself.
However, both Isaac and Eliza took the Sprite for a whizz around the park and really enjoyed racing around.
My Opinion
It really depends on the ability of the child.
For Sebby, the Maxi Micro is the perfect choice. He is confident to ride it and can keep up with Eliza and Isaac and their scooters – Eliza has a Micro Sprite and Isaac has the MX Trixx Stunt Scooter.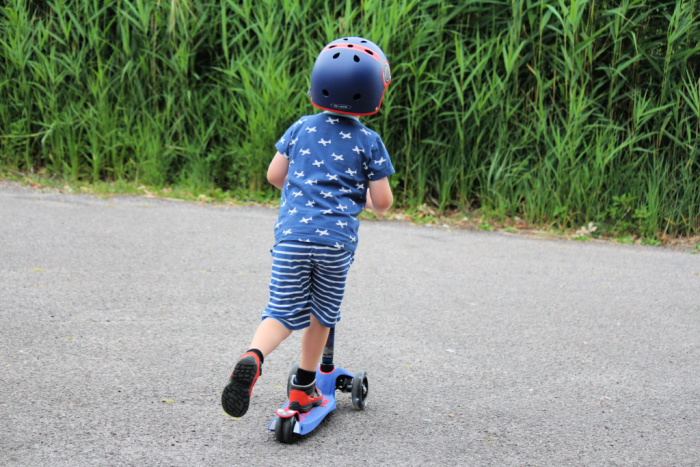 However, kids already confident to ride a bike without stabilisers would be best suited to a two-wheeled scooter.
For now, we will stick with the Maxi Micro for the school run, however, I will continue with Sebby's training on the Sprite.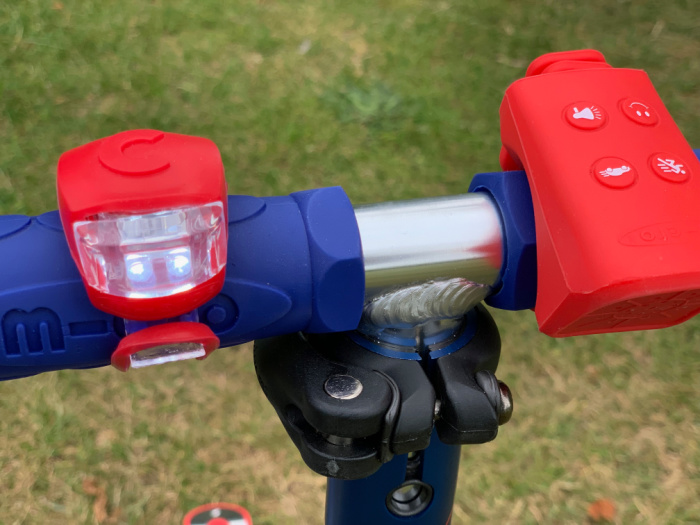 To go with Sebby's scooters, we have some cool safety accessories – the Micro Light, to help increase his visibility, a noise maker and the classic children's helmet, which are currently on offer at 3 for the price of 2.
Disclaimer: We were sent the Maxi Micro Scooter and the Micro Sprite for the purpose of a review. All thoughts and opinions are our own.