As Eliza has got older, her love of dolls shows no sign of waning, although at the moment she prefers fashion dolls, rather than babies.
There is a new trend towards unwrapping, hatching or growing your toys which makes things more fun for the kids and new Blume dolls are perfect for my flower mad Eliza!
Just add water and like magic, a new friend will blume before your eyes!
We were sent 3 Blume Dolls to review and Eliza and Sebby loved making them grow before their very eyes.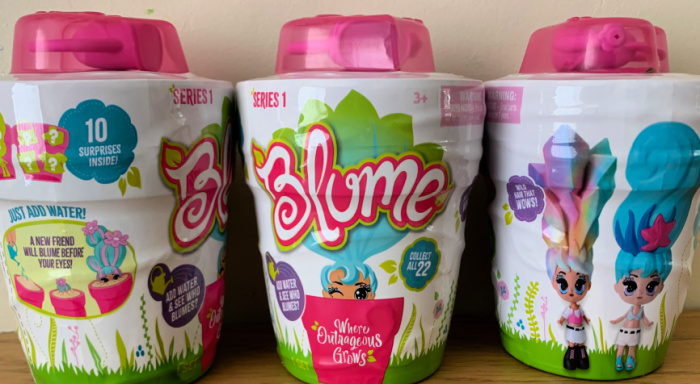 Peel away the plastic wrapper and inside you will find your own flower pot and watering can.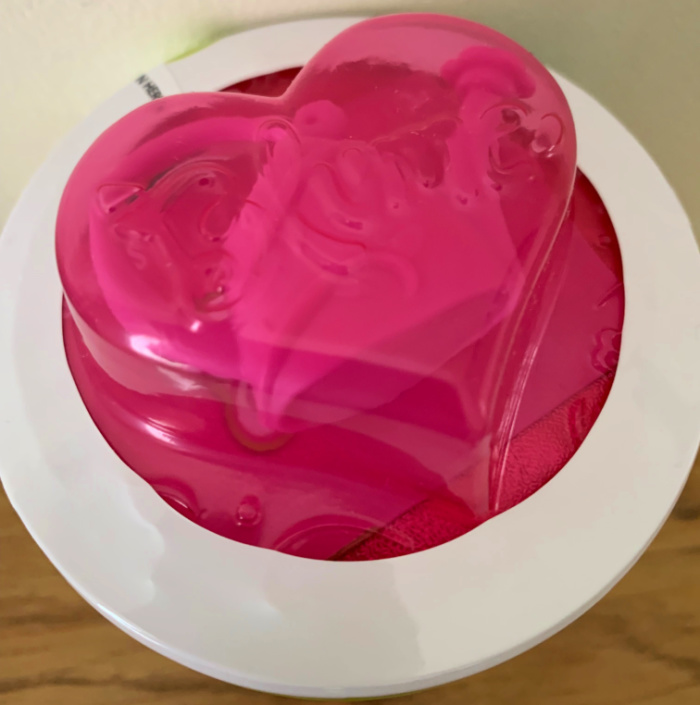 It is a great way of helping kids understand they need to feed and water flowers to make them grow and you simply use the watering can to water the 'seeds' then watch as your doll grows straight out of her pot – thankfully it is a lot faster process than growing the real thing!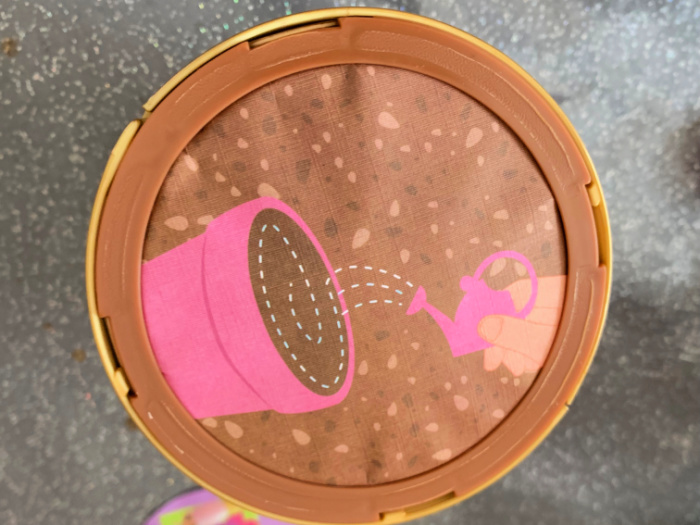 Featuring imaginative and over-the-top hairstyles, Blume dolls grow out of flower pots and come with surprises and fashion accessories that you can mix-and-match, hidden inside the pots for you to find.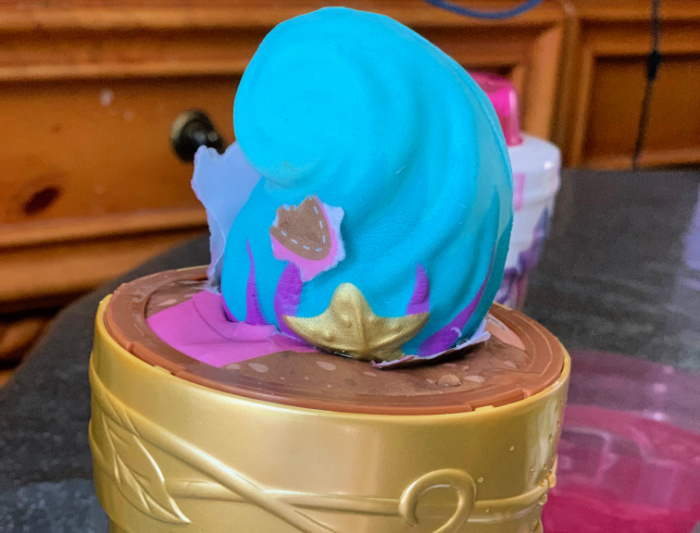 The flower pot comes packed with 10+ surprises that include fashion shoes, a sticker sheet, and a mini friend, as well as a secret playset!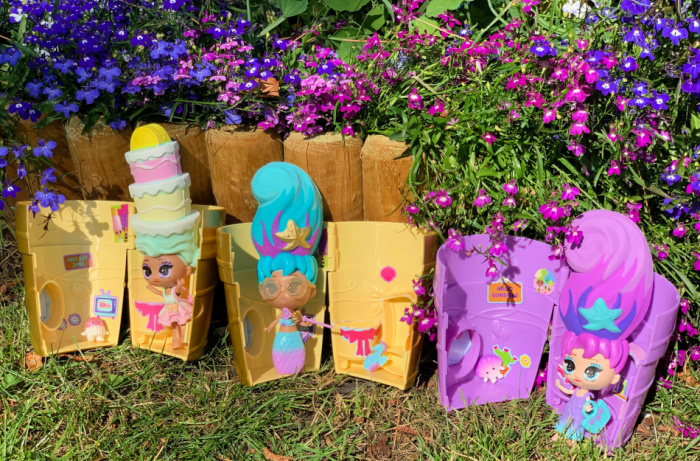 There are 22 characters to collect and are available from all good toy shops with an RRP of £9.99 and we received Cora, Kit and the super rare mermaid, Leilani in our flower pots.
What will you find in yours?