Who's in there with the cotton candy hair?
It's Candylocks, scented collectible dolls with hair so soft, it looks just like candy floss!
We were sent two Candylocks dolls to review; Lacey Lemonade, the deluxe 17.78cm Candylocks doll that smells like delicious lemonade and the smaller Betty Berry, that smells of delicious berry fruits.
All the Candylocks dolls come with long colourful cotton candy-inspired extra long hair, for kids to style into twirly-swirly twists, sugar-high ponytails, doll-icious buns, funky plaits and more.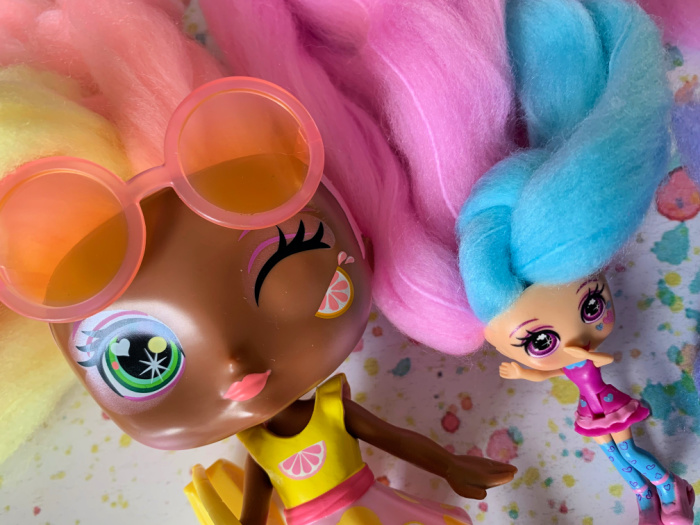 The unique texture of Candylocks' extra-long hair makes it easy for children to work with as it holds its shape and doesn't come apart.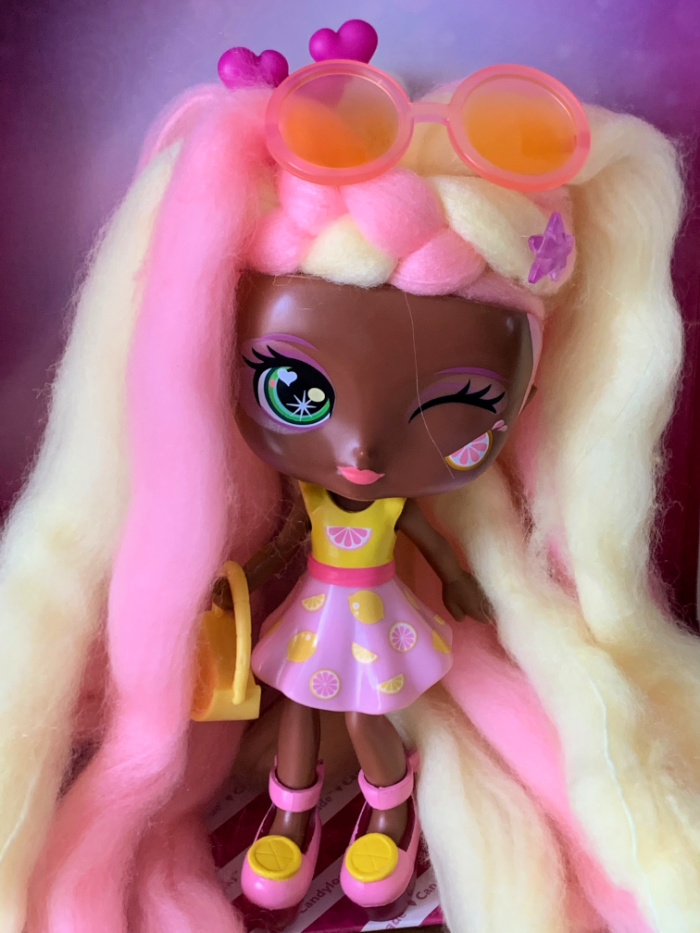 Inside the packaging, you will also find three accessories to customise the dolls look including a hair pin accessory, hair chalk to add colour and a cotton candy hair extension for you or the doll to wear.
Eliza and her friend Ellie spent ages styling the dolls hair, using the chalk to change its colour and seeing how many styles they could do. My only feedback is the ends of the hair break off quite easily and we ended up with several clumps of hair around the house, so I would recommend playing with the dolls on a table to ensure small children or animals don't put the broken hair in their mouths.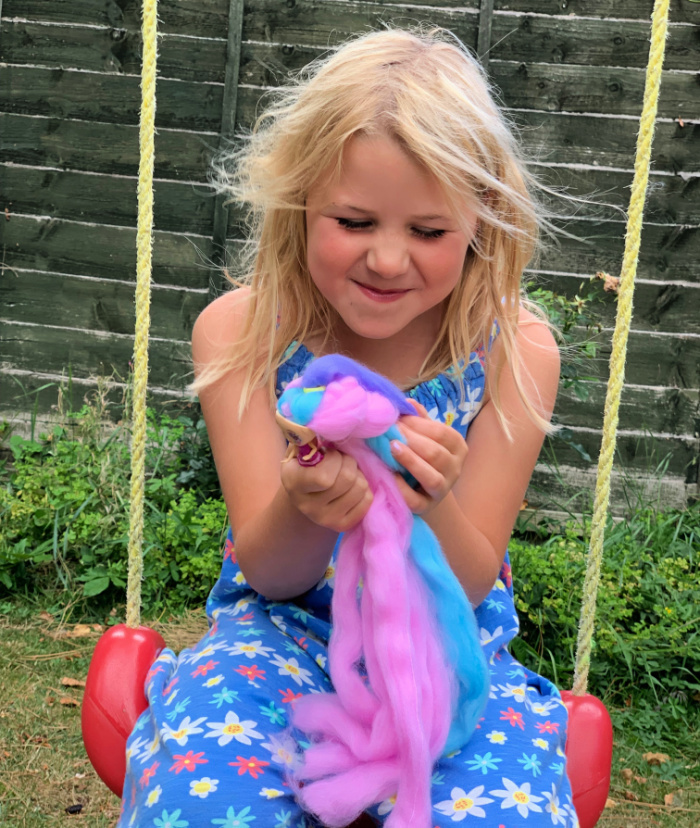 There are 20 Candylocks dolls to collect which cost from £9.99 and are available at all good toy stores.