s your dad's birthday on the horizon? We think you'll agree that shopping for dear old dad can be an absolute nightmare. It can be a struggle to know what they might want or appreciate. Well, we have some great options here that are sure to be adored and also won't break the bank. These gift options are special enough that they will show your dad how much they mean to you.
Gym Water Bottles
Are you looking for the perfect gift for your dad that will also encourage them to keep fit? Well, then a personalised water bottle that is stylish and can be designed with a person's name or initial, if not why not a water bottle with some quirky banter.
It will provide just what a dad needs to make sure they get up off the sofa and head to the gym. These bottles look stunning and are built to last. A simple yet effective gift for someone who is on the health and wellness trend right now.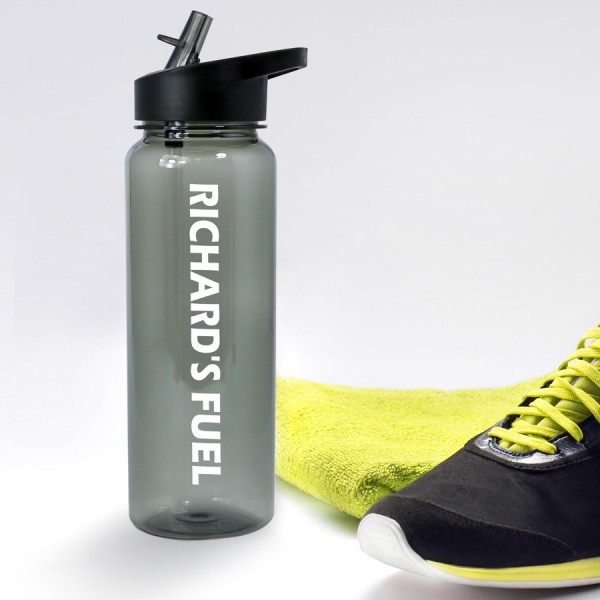 Alternatively, you can opt for a personalised gym bag. Again, these can be designed with their name or initials to make sure that they never lose their gym items and have the perfect stylish accessory to start their gym journey.
Sloganed Tees
There is nothing dads love more than a good dad joke. Well, with the right custom printed tee, you can find the perfect shirt that says a lot about their personality.
You can opt for a funny pun as well as a clever print that they are sure to love. The big benefit here is that it shows not only how much you appreciate them but how well you know them as well. Of course, you can also opt for a tee with a more touching message.
This can mean a lot to a dad and guarantee that they wear the new item with pride. It doesn't have to be a tee of course. It can be any type of clothing item that you want. 
Watch Stand
Is your dad always losing their items including their watch? It sounds like a watch stand could be the perfect choice for them. These can look stunning as part of the decor in a room and provide a practical benefit as well.
With this piece, you'll never have to worry about your dad losing his watch again and is a perfect birthday gift for men. These can also be customised with a special message that will be one of the first things they see when they wake up in the morning. It can say anything you want so you can opt for a joke here or a personalised message that shows how much you love and adore your dear old dad.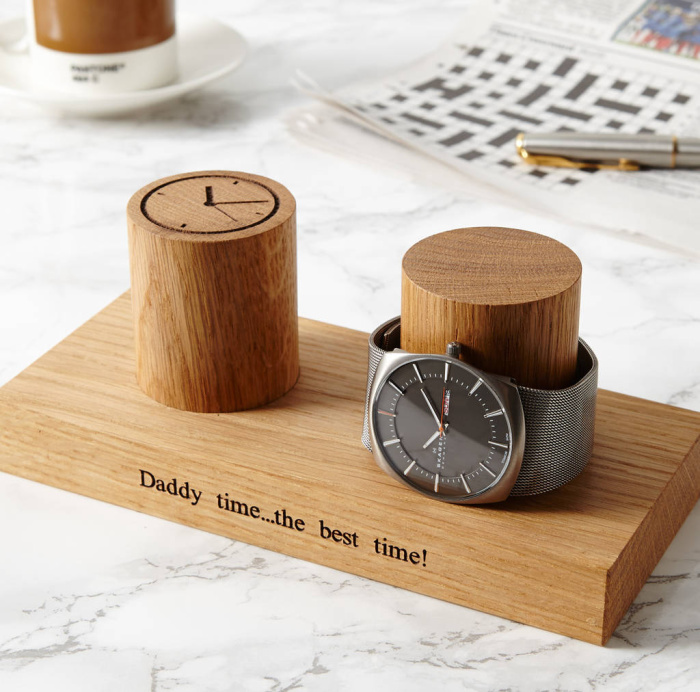 Map Holder
This is going to be perfect for the dad that loves to travel. Particularly, if they are old school and would rather break out the maps rather than trust that pesky sat nav. With a map leather card folder, you can make sure that the maps that they need are always kept in perfect condition in a compact form.
These aren't that much larger than a credit card and will easily slip into a back pocket of jeans or somewhere similar. They can be beautifully designed with a touching message as well as drawings of their favourite part of the world.
Of course, if your dad isn't much of a traveller or doesn't mind new technology, then a similar option would be a beautiful leather wallet. While these can be plain, they can be custom designed with a beautiful message engraved on the inside. This can be right next to the family photo that they keep treasured away.
Bracelet
Dads sometimes like certain types of accessories and one of the most popular is probably a minimal bracelet. This is a stylish choice that fits a rugged, yet contemporary aesthetic and can look great. A dad may not love the idea of putting a message on display, regardless of what it means to you or them.
However, if it's hidden and a secret between the two of you, they might love this idea. That's why a bracelet with the message printed or engraved on the underside is a great choice. These bracelets are available in a wide range of styles too. As such, you'll have no issues finding the perfect fit for your dad.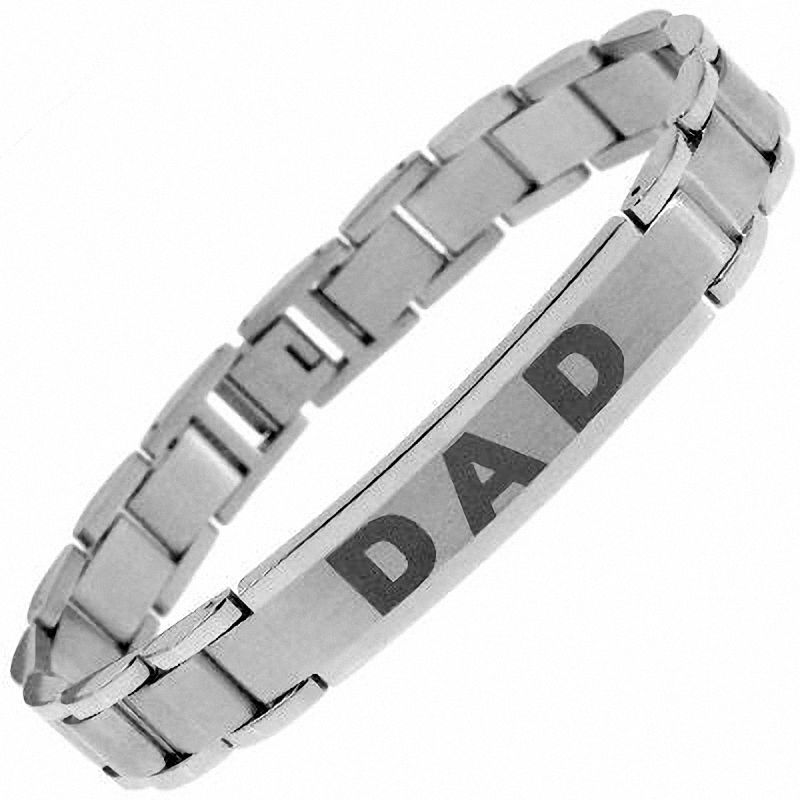 We hope that you love these ideas and look forward to wrapping up one of these possibilities for your dad. We're sure they'll be delighted when they open one of these presents and so will you. 
Post written by Tim Costello
Tim Costello is a marketing and content strategist. Tim has spent many years in I.T with a heavy technical background but now spends time in a more creative space with digital marketing. Writing high-quality articles on topics that are attributed to his life experiences. With the aim to fix the
internet one page at a time, with better quality content. Read more about Tim Costello and his endeavours.