It is just 8 days until the kids go back to school and I am knee deep in preparations for their return.
This September, Isaac is moving up to Secondary School, so has a list of essential items that he must have, but do check with your own school as many will have different requirements.
Backpack
I don't know how they do it, but my kids manage to fill their backpacks to the brim, with library books, homework and various artwork they ferry back and forth to school.
We would be lost without our Smiggle Backpacks, which not only come in a variety of colours and designs to suit the fussiest of children, but are packed full of incredible features like dual drink bottle sleeves, media device pockets with headphone access and laptop compartments, plus they're designed for carrying comfort too; featuring even weight distribution, extra-comfortable padding and adjustable shoulder straps to get the right level of support.
Lunchbox
Again, Smiggle is our go-to brand for lunchboxes and the kids have the double decker lunchbox, which offer two tiers of great storage so you can separate all your snacks! Lining is BPA free and food grade safe.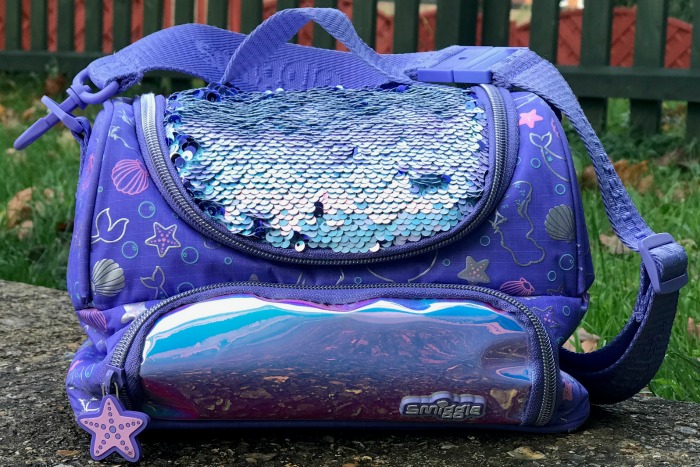 Leakproof Water Bottle
Our kids have to have a drinks bottle for the classroom and one for lunchtime and as every parents knows, there is nothing worse than a leaky water bottle!!
The Ion8 Leakproof is the perfect water bottle to keep up the kids water intake and with it's 100% leakproof lid you won't spill a drop and ruin anything in their school bag.
The bottles have a textured grip, so you won't drop it in the classroom and with its innovative OneTouch lid you can unlock and drink one handed, so ideal for when you are working hard on a piece of work.
Pens & Pencils
Our primary school doesn't require the kids to provide pens and pencils, however, they will need them to complete their homework tasks.
For Secondary School
Secondary school is a whole different ball game for equipment are the basic are:
Helix Maths Set
Protractor
30cm Ruler
Compass
Pencil Case
Scientific Calculator
What are your back to school essentials?