Stand-up paddle boarding is the world's fastest growing water sport and after trying it last year, we now own our own.
It is not quite as easy as it looks, however!
You take a big board onto the water, stand up on it, and then use a single paddle to propel yourself along. Then you have to practice turning, how to deal with waves and currents and how to get back on the board if you lose your balance and fall in.
Isaac is my little adventurer and has been kayaking several times, so is a natural, instinctively understanding how to paddle and turn, whereas Eliza is more nervous and unsure.
With any sport, it is good to learn how to do it safely, so I booked them onto a paddle boarding course with Land and Wave, who are based in Swanage.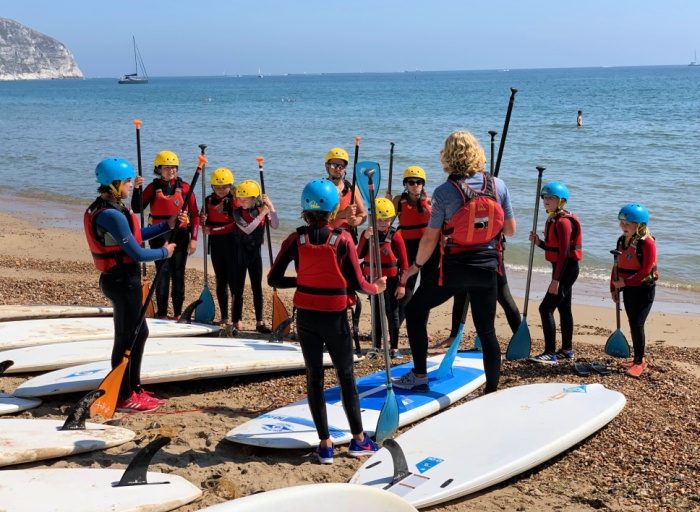 Land and Wave provide everything you need for the course: wetsuit, buoyancy aid, helmets, paddle boards and paddles, but you also need to bring swim wear, shoes to wear in the water, sun screen, bottle of water and a towel.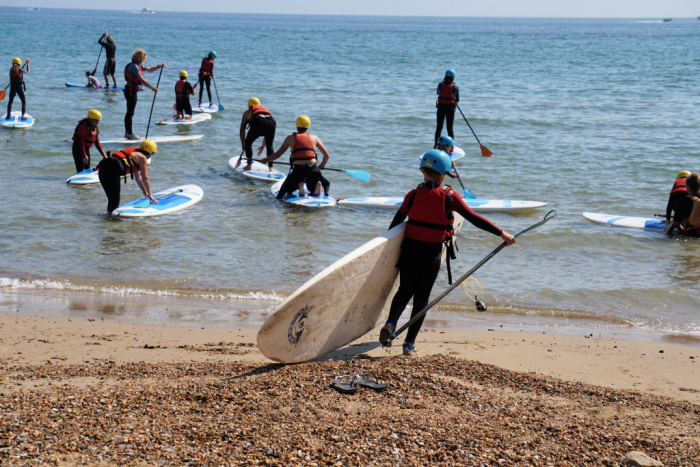 After a safety briefing on the beach with the instructors, it was soon time to get in the water.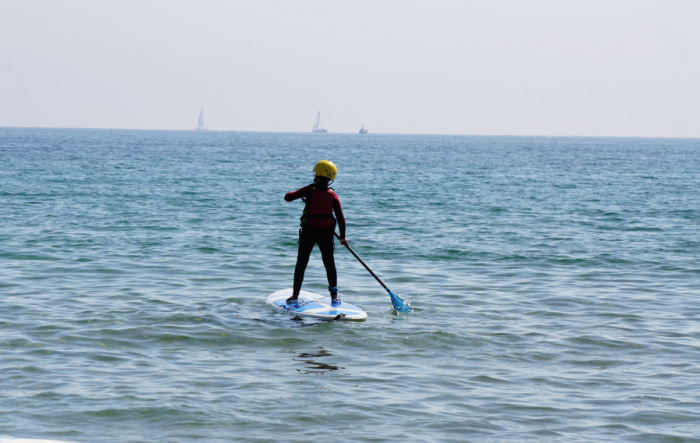 True to form, Isaac was up and off straight away, whereas Eliza needed some help from Tom, the instructor.
He was brilliant with her, gently encouraging her to get used to paddling whilst kneeling before trying to stand up.
The group then headed along the coastline to a more sheltered area, where they were encouraged to jump off the boards and do challenges, which helped them understand how best to balance on the boards.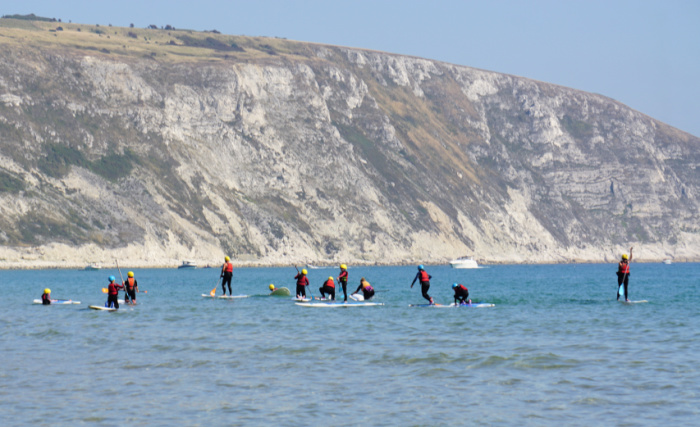 In the meantime, I played on the beach with Sebby, who at 6, is too young for the course.
The kids were out on the water for a good hour and came back with huge smiles on their faces.
I am reassured that they can now paddle board safely when we are out, especially at sea.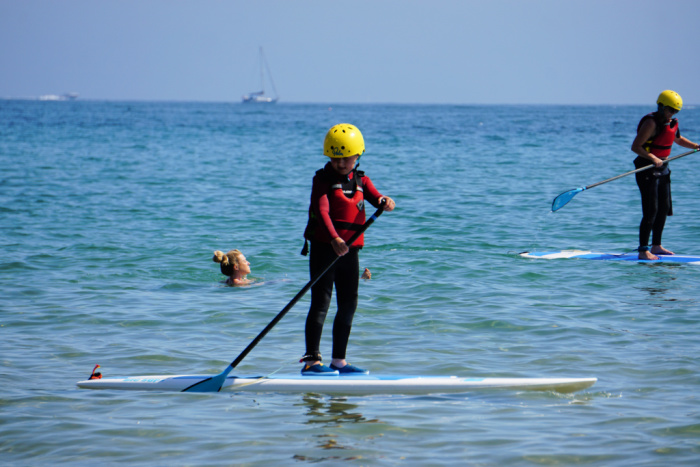 Eliza has now found her confidence on the paddle board and has asked that I point out that she was the only one not to fall in………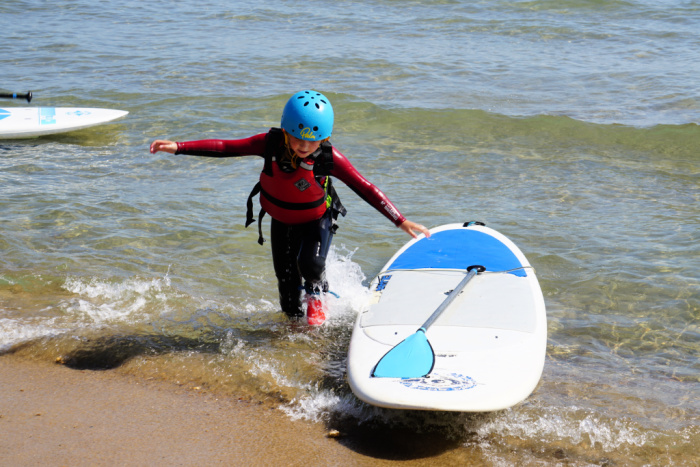 Well, until Isaac tipped her off at least!
Paddleboarding lessons start from £22 per person and dates and times can be found at landandwave.activitycloud.co.uk/.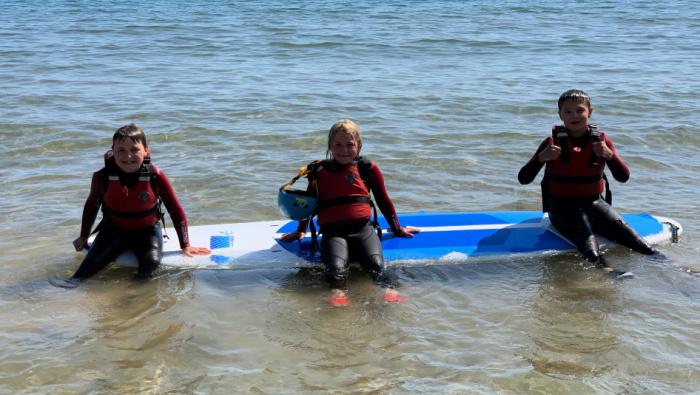 I recommend you also follow their facebook page as they occasionally run promotions – we paid £10 per person for our lesson.
Have you tried paddle boarding?