I have loved taking photo's for as long as I can remember and have fond memories of patiently waiting for my films to be developed before carefully arranging them in my photo albums.
Digital photography has now taken over and my phone if full to the brink of images of places we have visited and the kids, some of which ends up on our digital photo frame, but most gets dumped on the cloud drive, never to be seen again.
There is still a place, however, for printed photo's which you can pop in frames around the house. In fact, we have a photo wall going up the stairs which is added to frequently.
We were invited to review klikkie, a photo subscription service, which ensures you'll never forget to print your best moments.
klikkie is available on your PC, or via an app, available on App Store and Google Play, which reminds and helps you to upload 10 photos each month, prints them for you and sends them to directly to you in a luxury envelope.
When using the klikkie app, you can choose to select photo's from your camera roll, instagram, whatsapp, GoPro – in fact, any photo app you have on your smart phone.
You can even choose whether to send your photo's to yourself or a friend – perfect for sending any special moments to relatives!
Every month, you'll receive ten photos in the following size formats:
1 × XL photo (15 × 20 cm | 6 × 8″)
3 × medium photos (10 × 15 cm | 4 × 6″)
3 × mini photos (10 × 10 cm | 4 × 4″)
1 × photo strip with 3 × photos (5 × 15 cm | 2 × 6″)
To switch which photo you want as your large, simply swipe to the left in the app.
Choosing your photo's on the PC is just as easy. Simply upload which photo in the size frame you want.
With both the app and the PC, you get a fun GIF as the photo's are whisked away to get printed.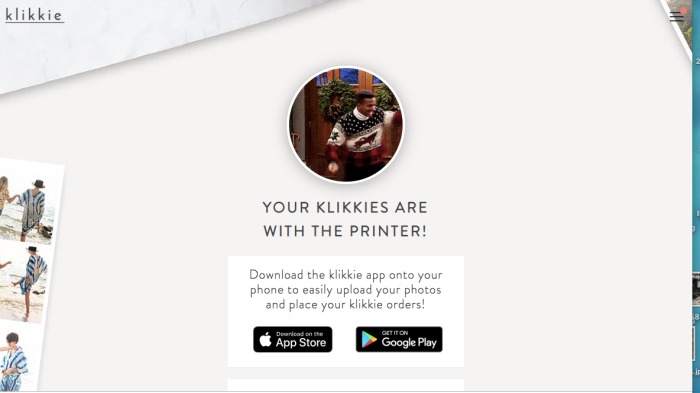 klikkie aims to have your prints on your doormat within four workdays of you uploading your photos and clicking 'Send' and they arrive in a sturdy envelope so they don't get damaged in transit.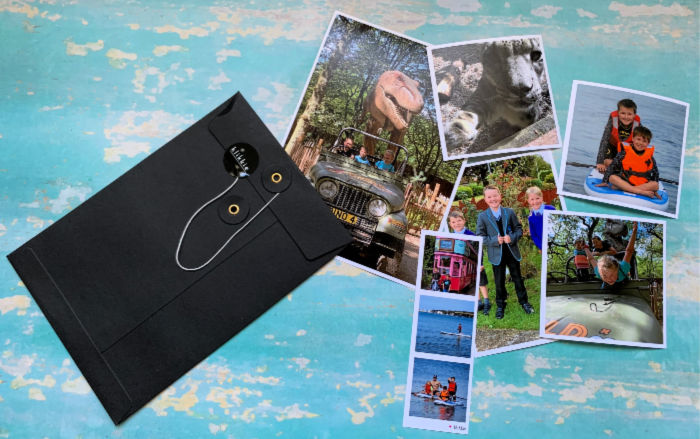 klikkie membership starts from £2.95 for your first month (and £6.95 thereafter) and you can also buy membership as a gift for a loved one in 6 month or annual packages. Find out more at www.klikkie.co.uk/en-GB/subscription.html
Disclaimer: We were offered a 3 month subscription for the purpose of a review. All thoughts and opinions are our own