The topic at our school this term is STEM (Science, technology, engineering and maths) and I am keen to support the kids learning at home.
The GEOMAG Special Edition NASA Rocket Set celebrates STEM innovation and the building system of magnetic bars and steel spheres encourages exploration of magnetism and creative construction.
This Special Edition GEOMAG set has been endorsed by NASA and is a celebration of the 50th anniversary of one of the greatest scientific construction projects ever, the first manned lunar landing.
In the box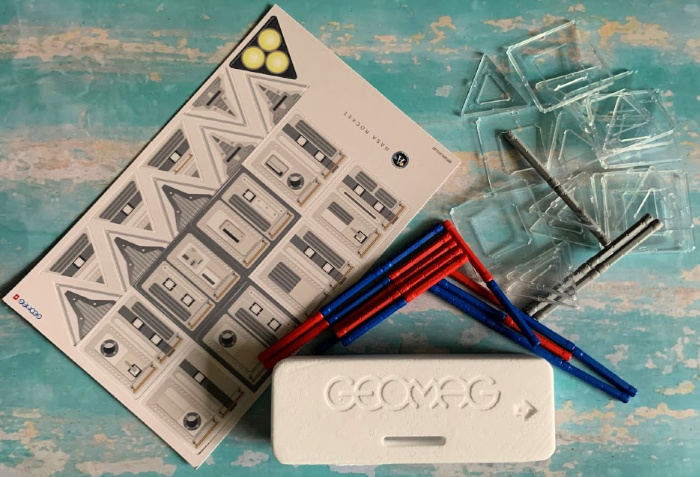 Their are 84 Geomag pieces in the box:
10 x red magnetic bars
10 x blue magnetic bars
10 x silver magnetic bars
18 x magnetic balls
Specially designed plastic rectangle and triangle panels,
Pop out cardboard walls
How to Build
The instructions are on the back of the box and show you how to start your model and build it in stages and you start by breaking out the cardboard shapes and placing them into the plastic panels.
Once you have your initial triangle shape built, it makes the model quite sturdy and you can add the next level.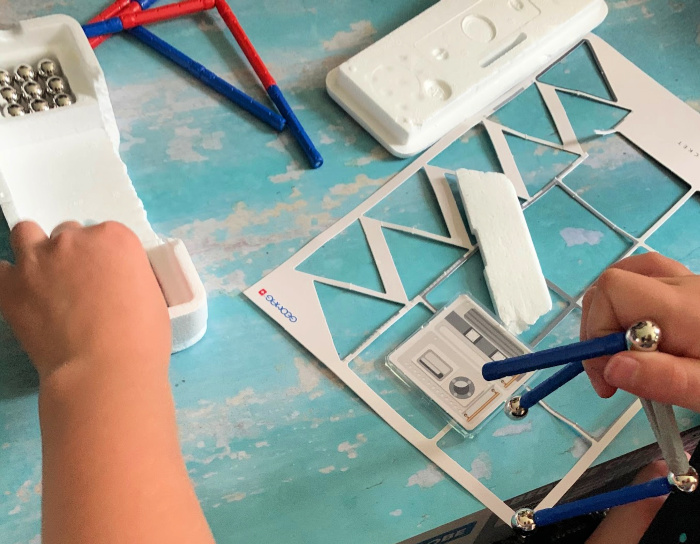 It is not quite as easy as it looks to build and we found the trick is to try not to move it as it will collapse.
There is also the GEOMAG Rover available to complete the set.
Thanks to GEOMAG, I have a the GEOMAG Special Edition set to giveaway to one lucky reader.
To Enter:
Fill in the Rafflecopter widget below to verify your entries
Please read the rules below
Closing Date: 10th November 2019
If there is no form hit refresh (F5) and it should appear
If still not working please check that your computer is running Javascript
Complete the Mandatory Entry: Answer the Question**
Rafflecopter will tweet, like and follow on your behalf making it really easy to enter
Really want to win the prize? Come back every day for bonus entries via twitter
** Comments are moderated, so may not appear immediately
a Rafflecopter giveaway