Summer seems like it was a million miles away now, with the wet and cold weather certainly starting to make its mark.
I have been gradually packing our summer clothes away and replacing with my long sleeved tops and winter woolies, but being packed away in suitcases or under the bed has left them feeling flat and dusty.
I was challenged by ACE to take part in their Winter Refresh Challenge, where they sent me a box of their brand new ACE for Colours Powder to review.
ACE for Colours Powder reinvigorates clothes clothes using stain-removing powders, bringing coloured garments back to life and because it comes in a handy plastic-free, fully recyclable carton, it is better for environment too.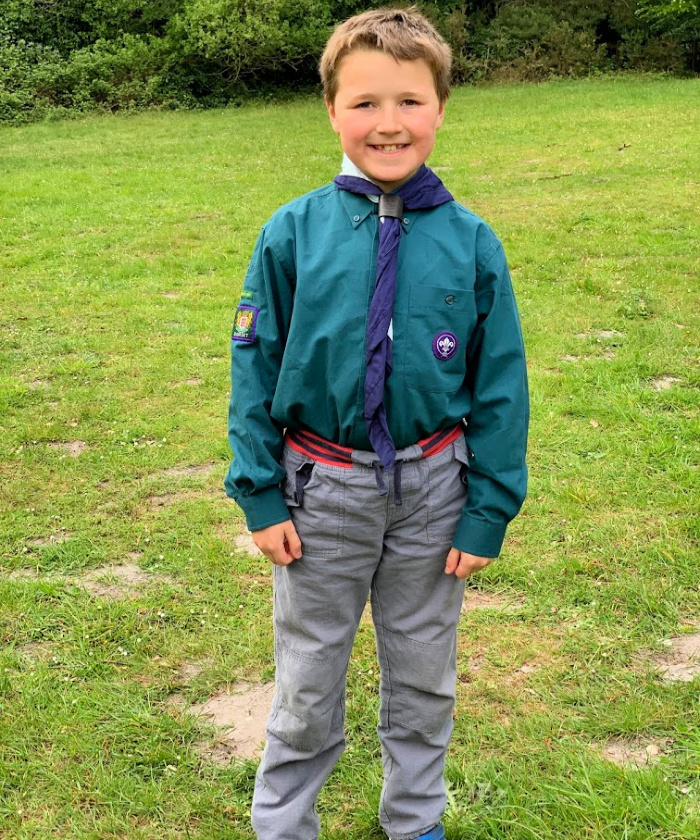 It's first job was to get through Isaac's Scout Camp washing.
Isaac attended the local District Camp in the New Forest and it did not stop raining all weekend, so you can just imagine the state his clothes came back in (smelly and damp) – even my Cabin Zero bag had to go through the washing machine!
It tackled the grass and mud stains like a dream and everything was back to smelling fresh and clean.
It made light work of refreshing my winter wardrobe and our winter coats before our holiday. It also worked miracles on Sebby's school shirts – I don't know how he does it, but he always ends up with black marker pen or paint on them!
How to use ACE for Colours Powder
After listening to Radio One last week, I was surprised to learn that many people don't know which wash product to add to which compartment in the drawer of their washing machine.
Ensuring you add the correct type of detergent to the correct compartment when operating the machine helps you get the best results.
Main wash compartment: Is the largest and houses the detergent for the main wash, water softener, pre-soaking agent, bleach and stain remover
Softener compartment: The smallest compartment for the Fabric softener (do not fill higher than the line indicated by MAX)
Prewash compartment: The medium sized compartment which holds detergent or stain remover for a prewash – normally used for heavy soiling.
For normal soiling/stains, add two tablespoons (about 35g) of product into main wash dispenser, whilst the water flows at the start of the wash. For heavy soiling, this can be doubled!
ACE for Colours Powder can also be used for soaking.
Have you refreshed your winter wardrobe yet?
Disclaimer: This is a post for the Britmums #ACEWinterRefresh Challenge, sponsored by ACE for Colours Powder. Get help for all kinds of stains with the ACE Stain Helper and pick up the range at your nearest Morrison's store or buy online on Amazon.