Football is a big thing in our house, even my blog name reflects my love of a certain football team, although we don't get to watch them play as often as we would like.
If you have a football fan in the house, you will know how passionate they are about their team, so this time of year is the perfect time to indulge them with the perfect football related gift.
Gift Ideas for football fans
For football players
Mitre personalised footballs make great, unique gifts or birthday presents for football mad players and fans.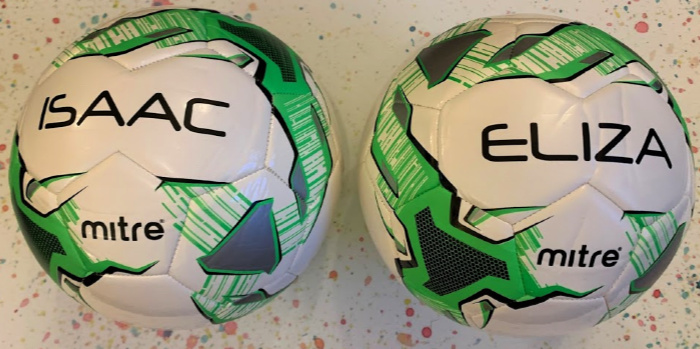 These footballs are available in full size 5 as well as children's size 3 and 4 and can be personalised with a name, team name or short message and have an RRP of £30.
For superhero fans, Mitre also make a range of of Marvel footballs in Black Pather, Spider-Man and Iron Man designs.
For younger football fans, their Scriball comes in a range of designs that you can go colour crazy with five colouring pens and colour your own.
For football families
Flip Facts Shoot is a higher / lower style trivia game.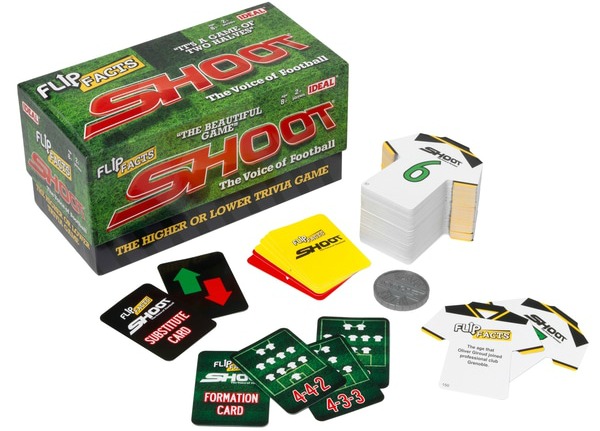 Choose a formation card and lay out 11 shirt cards. Toss the coin to see who goes first and blow the whistle to start the game. Read the trivia question on the card next to the previously revealed shirt number and guess if the answer is higher or lower than that number. Guess correctly, you keep possession and can turn over the next card but if you are wrong you get a yellow card and play passes to your opponent.
For fans that travel around the country following their team
There are football fans that go to every single game that their club plays and I really admire their dedication.
Maps are a brilliant choice for that hard to buy for person and Maps International has a great range of maps for football fans, including a Football Fans Stadium Map, a Scratch Off 92 Football Stadium Map and even European and World Football Maps.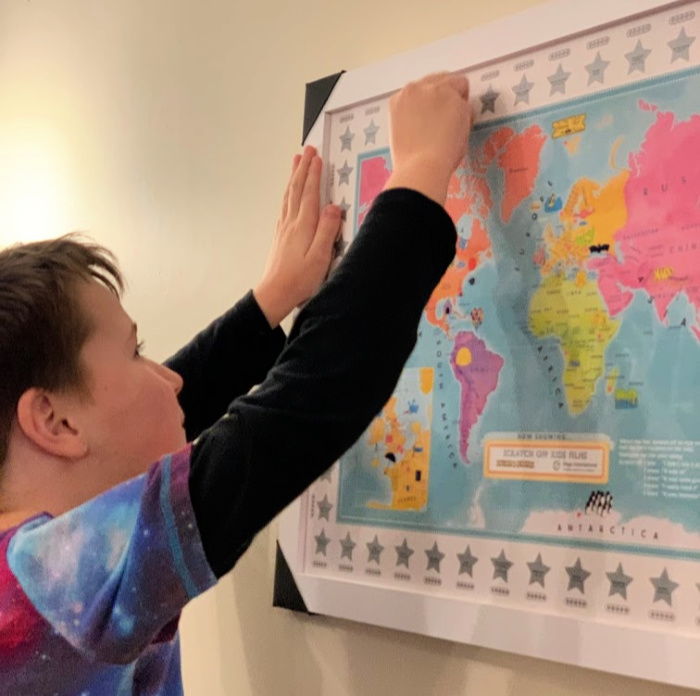 We reviewed some of their other map designs and were really impressed by the quality.
For those that cannot get to a match
If you support a large club, it can be really hard to get tickets to watch a match.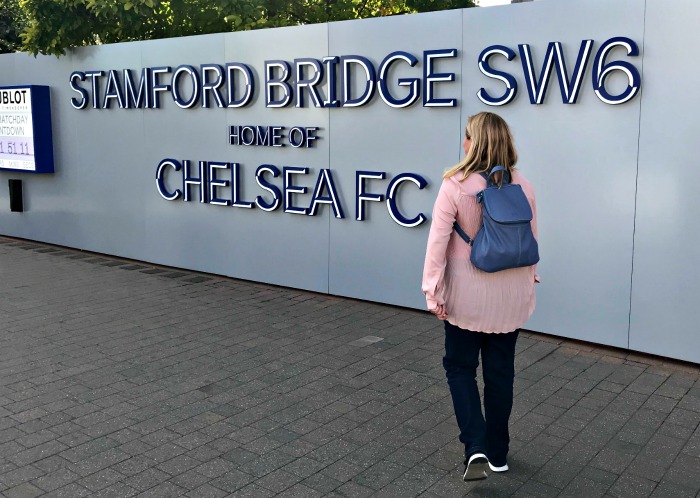 A stadium tour is the perfect gift for the fans to get a look behind the scenes, see the players dressing rooms and maybe even stand on the pitch!
What would your ideal gift be as a football fan?