Eliza is a big fan of Blume Dolls, which first arrived in the summer and come in flower pots that "sprout" when you add water to them.
Earlier this month we reviewed the Blume Secret Surprise Play Set and now we are one of the first to reveal the all new Blume BabyPop collectibles which are being released in selected Tesco stores today (26th December).
Instead of adding water to "blume" your dolls, this time each time you pull out a sprout, "POP" comes a surprise!
Each Blume BabyPop comes with 25 hidden surprises inside, including cozy costumes for dress-up play and snuggle buddies and a minimum of 3 outrageously cute baby blume dolls, or you could be lucky and get 5!
These cute collectibles also come with a secret nursery play set that you can find by opening up the planter. Each set will also have one 5 of nursery themes: Zoo, woodland, sea, llama or unicorn.
The babies come in swaddles, but remove them and you can reveal the gender of your babies by dipping their nappies in water – blue for a boy and pink for a girl!
There are 50 Blume babies with 6 adorable looks depending on their mood and over 60 accessories to collect.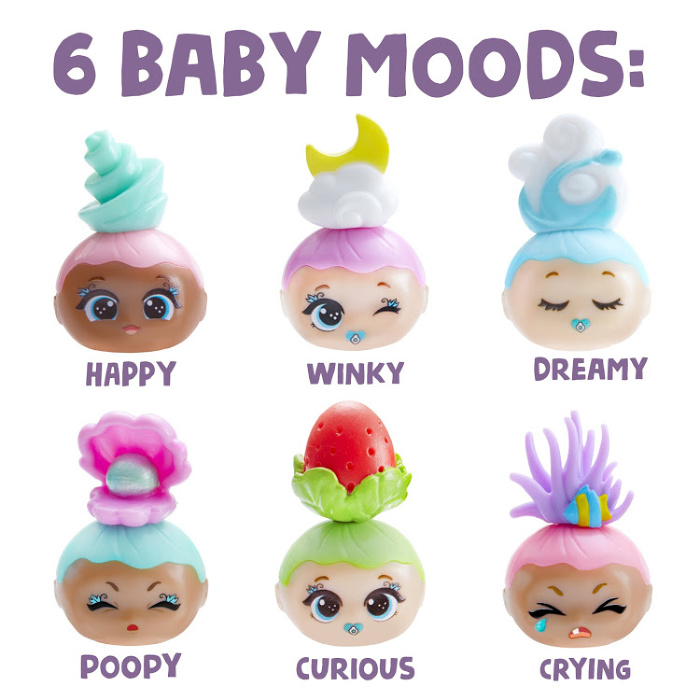 Eliza really likes her Blume BabyPop Dolls and I was really impressed with them too. We are trying to cut down on plastics and waste, so I liked that almost all the packaging is re-used within the play set and you can re-pop your dolls too.
We will definitely be heading to Tesco with her Christmas money to see if we can find some more!!
Disclaimer: We were sent Blume BabyPop Dolls to review. All thoughts and opinions are our own