2019 has been an exciting year of travel for us, with visits to Northern Ireland, North Wales, France and Iceland.
Although I now have a dedicated travel blog, Are We Nearly There Yet?, I still cover days out and travel here too and these are my most popular posts of the last year.
My Most Read Travel Posts of 2019
1. A visit to Futuroscope with Kids
Back in June we headed to North West France and during our visit we decided to visit one of France's most visited theme parks, Futuroscope.
Futuroscope is a theme park like no other as it is based upon multimedia, cinematographic and audio-visual techniques, with several 3D and 4D cinemas along with other attractions, shows and buildings, not seen anywhere else in the world and it is a brilliant place to visit with the kids as there is so much to do!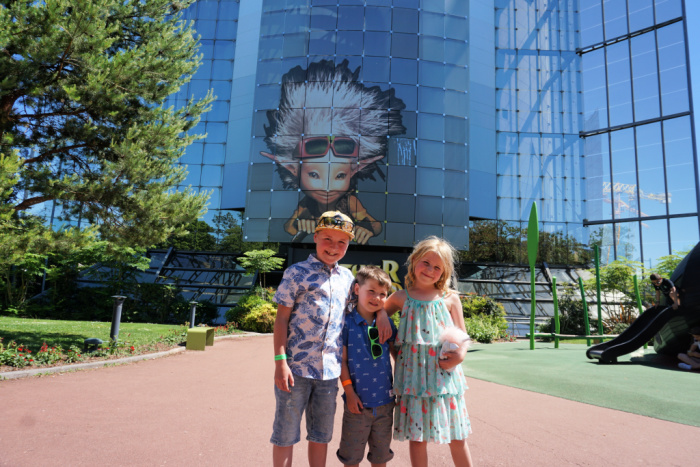 2. Visiting Puy Du Fou with Kids
I first visited Puy Du Fou on a press trip in 2018 and just knew that the kids would love it.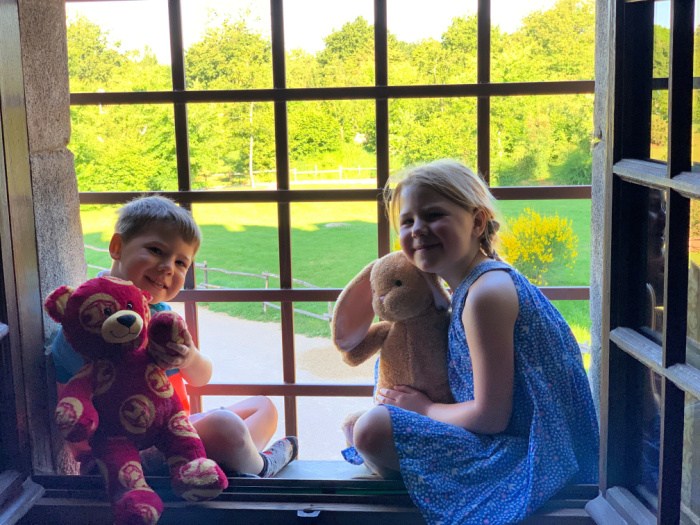 From the moment we arrived, the kids were in awe of their surroundings as we stayed in a hotel that was themed like a medieval castle. Even though Puy du Fou is billed as a theme park, there are no rides and no tacky merchandise, just pure entertainment in the form of spectacular daytime and evening shows and four period villages and the kids loved every second of our visit.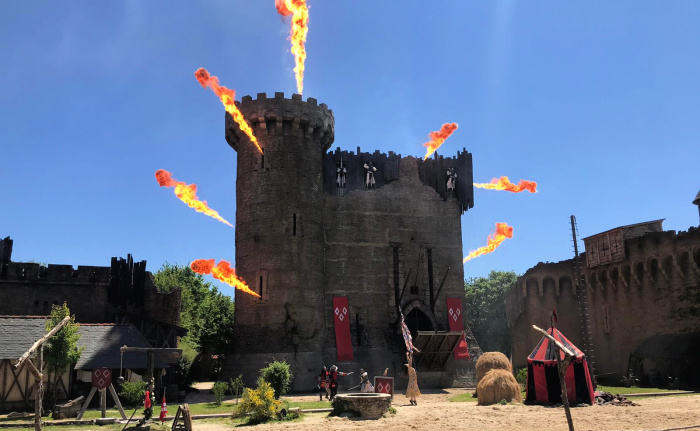 3. W5 Interactive Discovery Centre – Belfast
Our first holiday of the year was to Northern Ireland. We had a brilliant time exploring the coast, but also spent a couple of days in Belfast, where we visited some of their top attractions.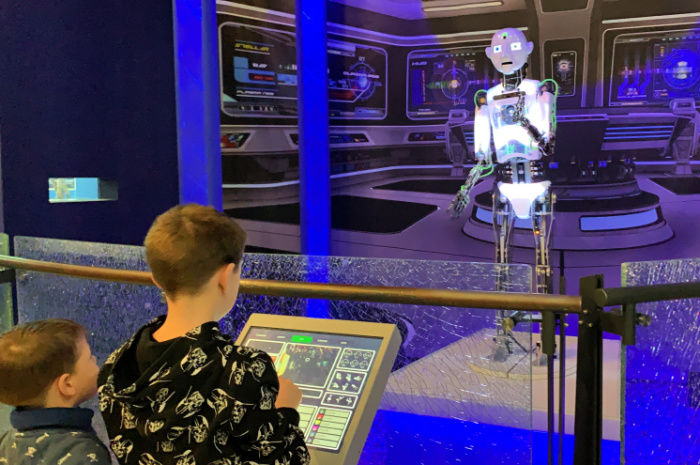 The kids favourite was the W5 Interactive Discovery Centre which is probably the best science centre we have every visited as it is packed full of exciting things for them to see and do.
4. Christmas at Coombe Mill
We finished 2018 with a Christmas holiday at Coombe Mill, in Cornwall.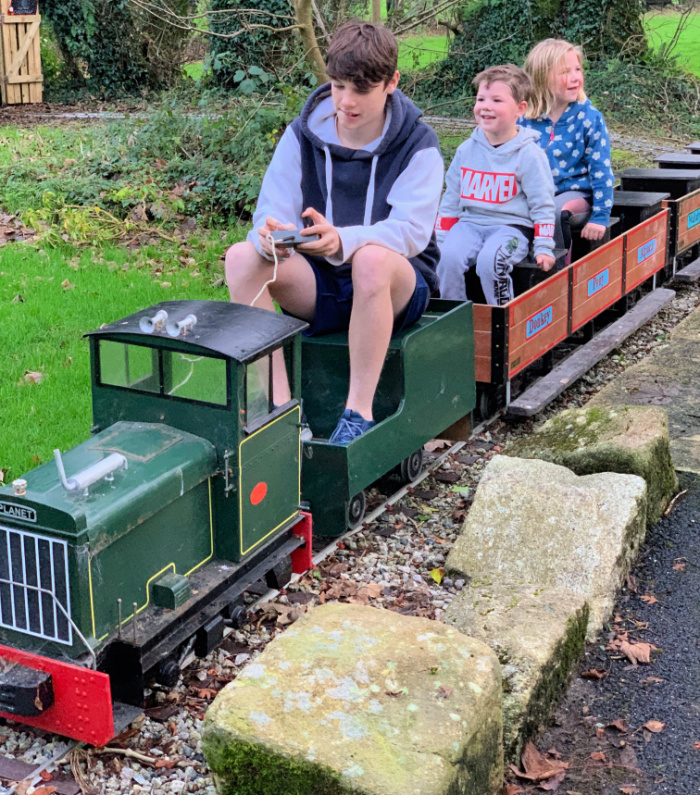 We love Coombe Mill so much that this was our third Christmas with them and it is the hospitality that makes a holiday at Coombe Mill like no other. Run by Fiona, Farmer Nick and their six children, it offers the best of farm life with a daily feed run that everyone gets to join in with and is the thing that the kids were looking forward to the most.
5. A Family Stay at Talhenbont Hall Manor House
This was the year that we stayed in a castle and an Elizabethan Manor House!
We stayed in Talhenbont Hall Manor House during our visit to Snowdonia in April and it was a wonderful experience and the perfect place for kids as the house is set in a 100 acre estate which features ancient woodland and beautiful gardens, perfect for exploring.
6. Mountain Biking with One Planet Adventure
Our holiday to Snowdonia with North Wales Adventure Map was one packed full of adventure and the first experience we enjoyed was learning to mountain bike with One Planet Adventure.
They kids were shown the ropes on a beginners track, before getting to try one of the longer courses at the site. They enjoyed it so much that Isaac asked for a mountain bike for his birthday and now goes out on regular rides with Kian or his dad.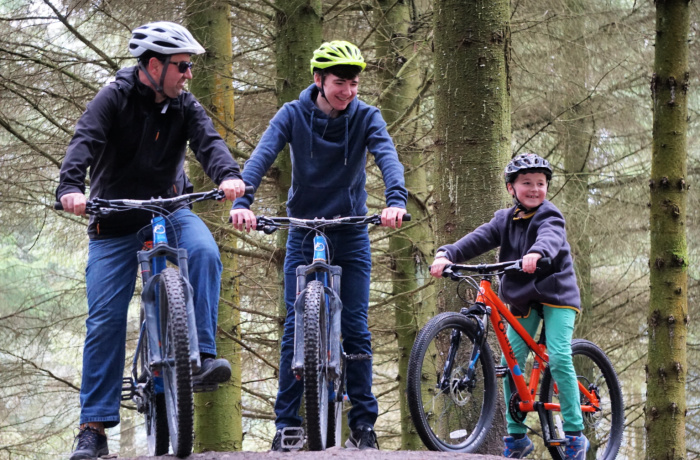 Check out the official videos of our adventures here.
7. RIBRIDE on the Menai Straights
Another post from our holiday to Snowdonia and this was my favourite adventure!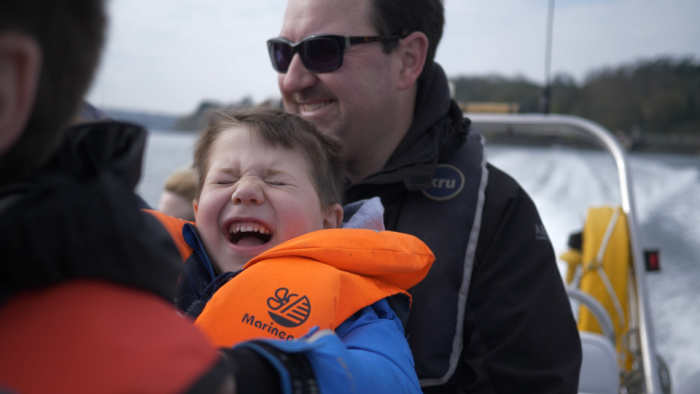 We were lucky enough to try two Rib Rides on the Menai Straights: the family friendly Bridges and Swellies adventure and the Velocity RIB Ride which took us from zero to around 70 knots (80 mph) on open water – not for the faint hearted buy lots of fun!!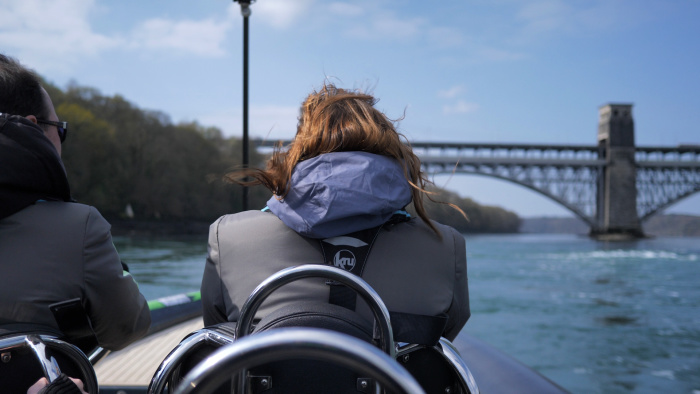 Check out the video below:
8. Dragon Raiders Segway and Paintball Experience
Again from our holiday in Snowdonia, Dragon Raiders is set in the grounds of Talhenbont Hall and offers adventures such as Survival Skills, paintball, segways and quad biking.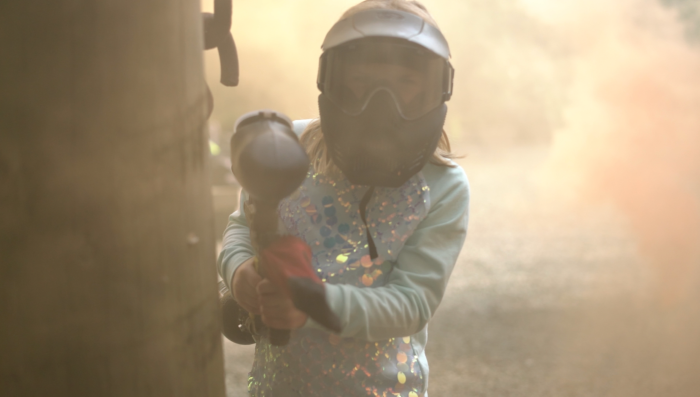 Eliza and Sebby got to try their hand at paintballing whilst us older folk got to learn to ride Segways and take part in fun challenges around the woodland.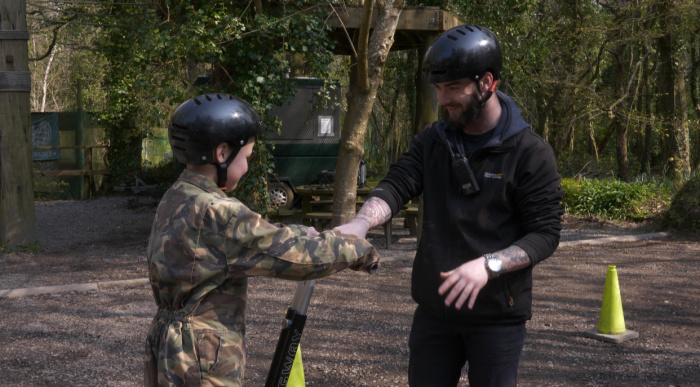 9. Rock Climbing and Canoeing at Plas Y Brenin
You guessed it, another post from our holiday in North Wales where we got to try out canoeing and rock climbing at the National Outdoor Centre.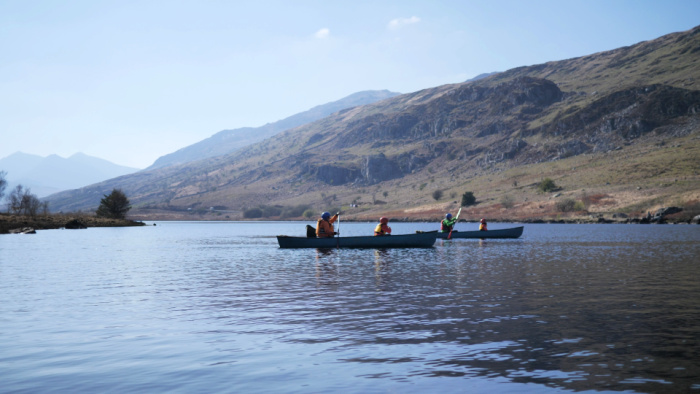 It was a brilliant day out, where everyone got to take part, even Sebby, who after a rocky start, managed to climb the rock face and get higher than I ever imagined he would.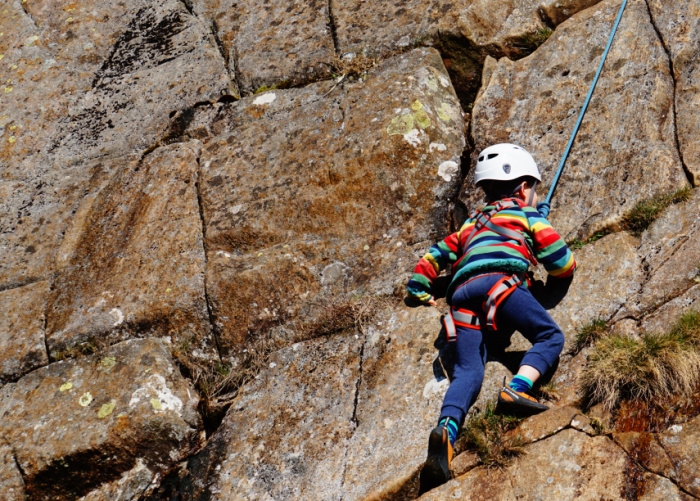 Check out our video below.
10. A visit to Zip World Fforest and the National White Water Centre
I have a joint entry for my final travel post and both from our holiday to North Wales.
Sebby's highlight of the year was riding the Fforest Coaster at Zip World Fforest and the video of him giggling the whole way down is still watched regularly in our house. I have promised we will go back again next year!
The second entry is our rafting safari at the National White Water Centre in Bala.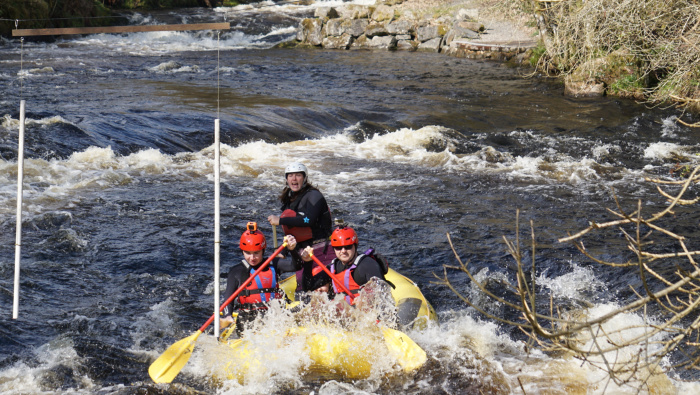 This was Isaac's introduction to white water rafting and he adored every second, apart from the cold hands! He turns 12 in April and we will be heading back so he can try the longer, more challenging course.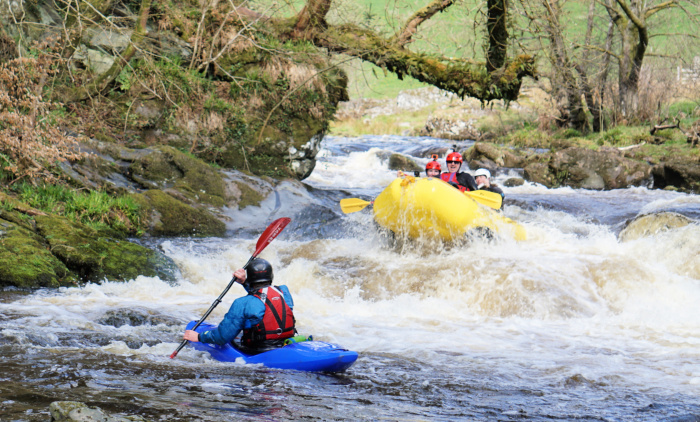 Would you try it?
I have loved looking back at all these posts and still cannot quite believe we managed to squeeze in so much adventure.
Which of these adventures would you most like to try?