Sebastian and Eliza really enjoy crafting and making things at the moment and love playing with things that have a different texture.
We were sent the Foam Alive Double Flip Pack! containing two Foam Alive colours – Purple Pulse and Go Green to review.
Foam Alive comes in a cool hour-glass shaped reusable storage container. Flip it to flow and watch it go!
You can pour it out in separate colours or mix it together for extra multi-coloured fun.
Foam Alive is soft, squishy, fluffy foam that mysteriously moves in "Flow Motion". Put the Foam Alive in your hands and let it flow through your fingers or shape it into fun shapes or squish it together to make pictures and shapes.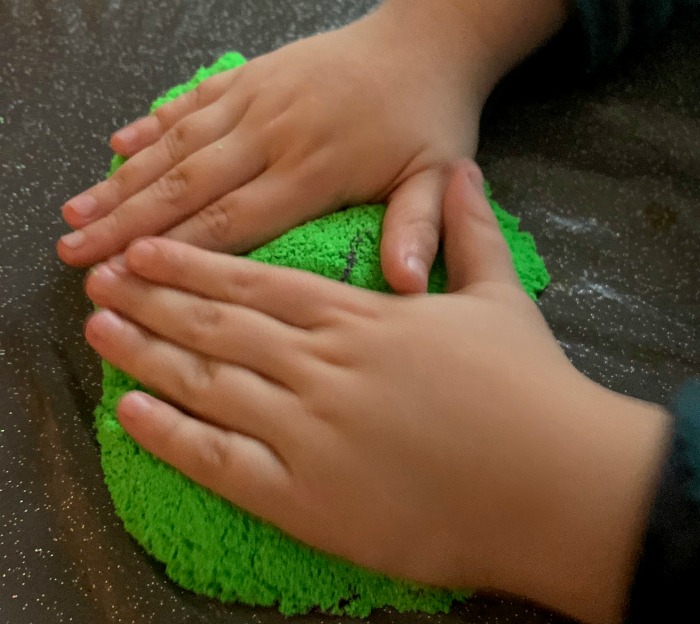 The kids love moulding into a ball and then watching as it opens up like the petals on a flower. It is the perfect material for sensory play and exploration as it is not wet to touch and moves in a mysterious but fascinating way.
The best thing about Foam Alive is that it's mess free and really easy to clean up and never dries out! We simply just sweep it back into its tub to play all over again.
Foam Alive has an RRP of £9.99 and is available from all good toy shops.