Ski holidays are perfect for the family as there is always something for everyone to enjoy. This might mean snowball fighting with the little ones, sledging down the slopes or relaxing at the spa (I know which one I'd choose right now).
Maybe this is your first family ski holiday or perhaps you've been on skiing holidays before and are simply looking for a new dreamy place to visit. No matter why you've decided to read this article, let me fill you in on why I think you should choose Ötztal as your next ski holiday.
The Ötztal valley is a stunning little valley tucked away in the Austrian mountains, where you can live your Winter Wonderland fantasy from October right through to May (when snow is guaranteed).
According to this article on the Telegraph, this valley besides being picturesque, it is also home to Tyrol's tallest peak, Wildspitze, as well as some of the highest resorts in the Alps, offering ski runs for the most to the least adventurous skiers.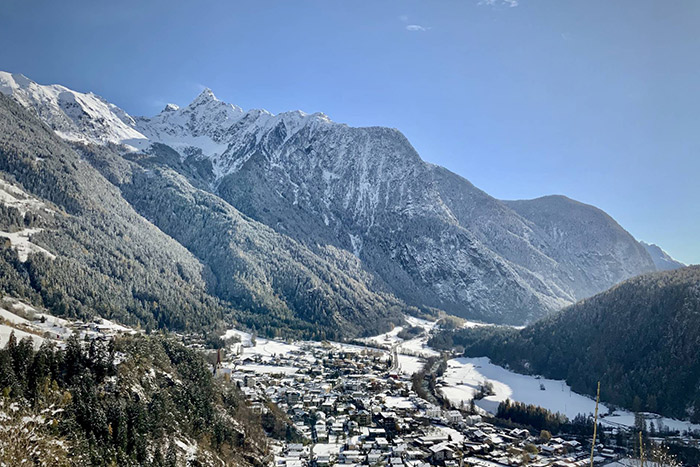 With ski holidays being known for being expensive holidays, self-catering apartments can help reduce the costs, being perfect for families. All Suite's Ötztal luxury ski apartments offer just that and much more. These are newly built modern apartments which were designed to be "serene personal retreats that make you feel welcome in every way", as All Suite describes on their website.
The Hochoetz area in the Ötztal Valley is one of the most family-friendly ski areas in the valley, if not the most family-friendly area. Children can spend their days at the fun park under the eyes of trained instructors whilst the parents can speed down the slopes or re-charge at the spa. Find out more about this family-friendly area on the Tyrol tourism website.
After a long day of skiing, head down to the spa centre at the All Suite apartments and enjoy the scenic views from the comfort of a heated pool. The spa centre has indoor and outdoor heated pools plus, relaxation rooms and saunas.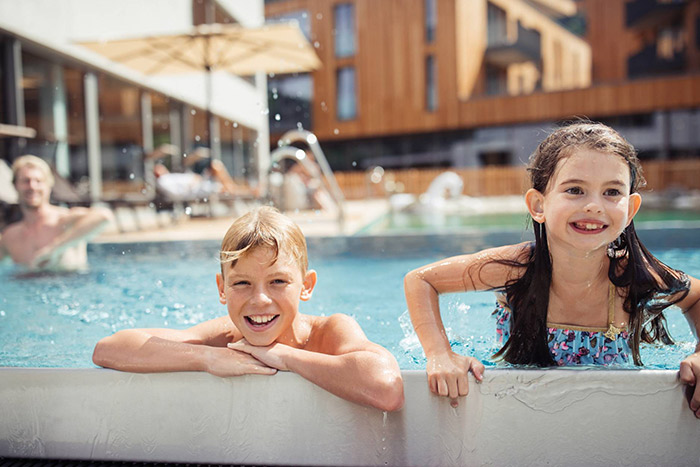 If you want to go off the beaten path and experience an adventure besides skiing, there are many other activities you can enjoy. From biking, sledging, hiking and even skiing on a real frozen lake. You and your family will never be bored!
When are you going to start packing?