When it comes to decorating our children's bedrooms, it can get a bit stressful. We're unsure which theme to go with and although our children have great ideas of what they'd like, we're a little unsure if Peppa Pig décor is going to have a long-life shelf date. So, it's important to go for a theme that is going to last for more than a few years.
That's why I think an animal-themed bedroom is a good option. Often, most children love animals: that is safe to say after Eliza's amazing birthday party with Mad4 Animals. This interest in animals tends to be a love that doesn't surpass childhood. Also, it's such a colourful, fun and innocent look that not only looks great but fosters your child's passion to learn all about our world's beautiful creatures.
Read on to find out 4 cute ways to bring animal décor to your child's room.
1. Wallpaper
Wallpaper has made a massive comeback in recent years and there's such a fantastic range of designs for you and your child to choose together. There are sci-fi scenes, princess towers, unicorn lands and even pirate ships in the open sea. Not forgetting animal wallpapers galore, from animal selfie shots, roaring dinosaurs and even owls that could be found in Harry Potter (something my Eliza would love).
If you buy a stunning animal wallpaper, ensure your child's décor is subtle to ensure the wall mural is the main focus of the room. White or natural wood décor isn't only classic and adaptable, it will age well with your child. It won't become childish too quickly as they grow nearer to the teenage years.
If you're unsure about installing wallpaper because it feels too permanent, you can purchase self-adhesive peel and stick wallpaper. It's installed without using paste, so less mess. You simply peel off the backing and stick it straight onto the wall, smoothing out any air bubbles. If you make a mistake whilst installing it, all you need to do is gently peel it off and reapply it. Another beauty of peel and stick wallpaper is that it can be removed without causing any damage to the wall when you want to redecorate the room.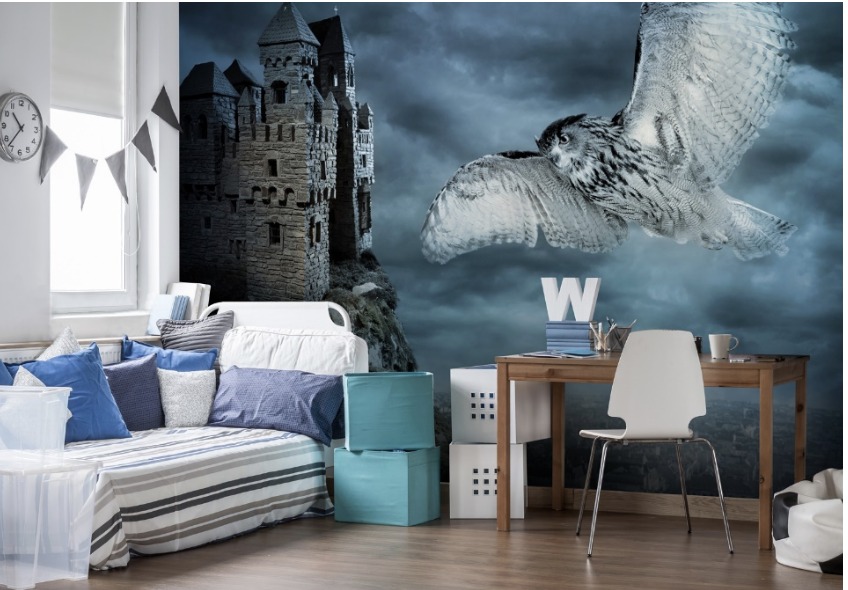 2. Cute faux mounted animal heads
I absolutely adore the range of cute faux stuffed mounted animal heads that have adorned the world of interior design. You would imagine that these mounted heads would look horrendous and that they would give your child nightmares. But, they are actually really cute and playful.
Does your child's bedroom have a plain wall that is lacking some character? Simply nail up one of these adorable animal heads and you'll have completely changed the feel of their room. They are a really cute and modern way to decorate your child's bedroom and I'm sure your child will love them.
3. Cushions and duvet covers
As the main focal point of your child's bedroom is their bed, carefully choosing their duvet covers can really impact the theme of their room. It's also a great way to inject some colour and pattern as well.
If your child loves dinosaurs, buy educational dinosaur duvet covers which label each dinosaur with their names. Your child will know all the dinosaur names in no time! But this isn't just for dinosaurs. Search online or on your local high street for similar educational animal duvet covers.
But do you prefer your children to have plain duvet covers because they last longer as they age? Well, choosing a selection of fun animal cushions will make as much as of a good impact. There's a great selection of animal cushions out there: some sequined, some with artistic prints and even ones shaped like animal heads. Or. if you're handy with a needle and thread, why not have a trip with your child to your local haberdashery? Choose materials, buttons and thread to design your own animal cushion. Even if it's not as good as a shop-bought one and looks rather silly, it'll create a lasting, fun memory for your child.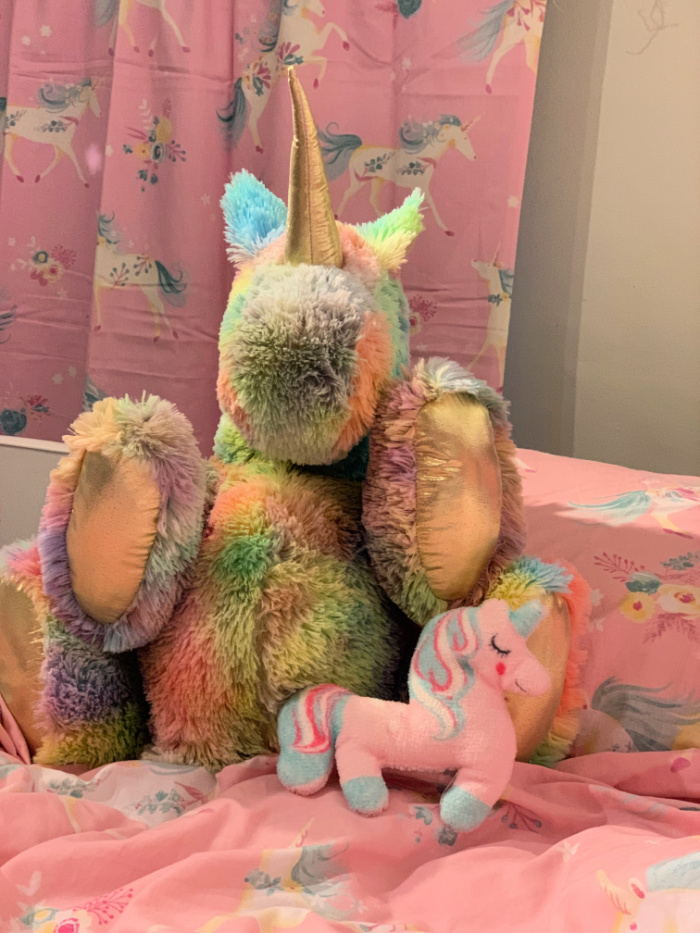 4. Animal Cupboard Knobs
Another fun way to inject a splash of colour and whimsical style into your child's bedroom is by using animal-shaped cupboard knobs. Screw off the existing wooden handles and find colourful animal replacements. You can buy all sorts of animal cupboard knobs out there that will suit the current furniture you want to adapt. There are painted porcelain, natural wood and plastic animal cupboard knobs. The types of plastic animal toys you always find at the bottom of their toy box.
What's even better about animal cupboard knobs is it might encourage your child to tidy up after themselves a bit more! That's surely an added bonus!