British Science Week takes place between 6th-15th March 2020 and is a ten-day celebration of science, technology, engineering and maths (STEM) and there are lots of fun activities for kids to try on the www.britishscienceweek.org website.
My kids love doing experiments and finding out about the world around them and our favourite science based toys come from Learning Resources, who design and produce hands-on educational toys, games and learning resources, many of which are in the STEM realm and are really quite awesome.
To celebrate British Science Week, we were sent the GeoSafari® Jr. My First Telescope and GeoSafari® Jr. Kidnoculars® Extreme™  to review.
GeoSafari® Jr. My First Telescope
With Eliza and Sebby doing their astronomy badge at Cubs and Beavers, this focus-free beginner telescope is perfect for introducing them to the moon, stars and constellations.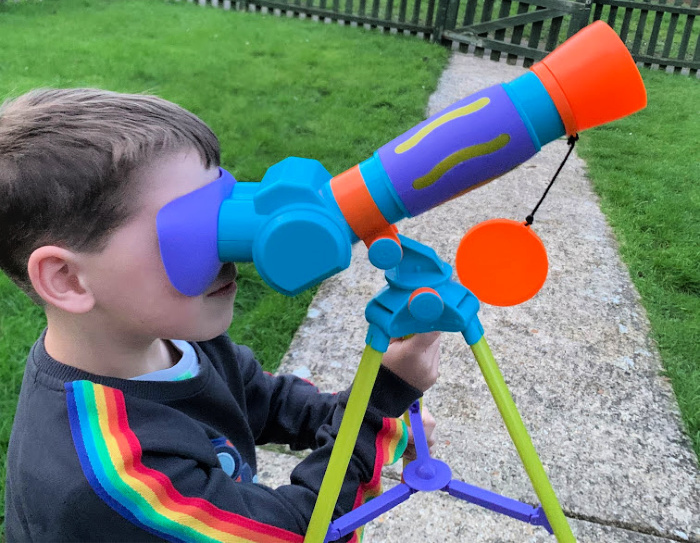 This colourful and real, working telescope features:
Two-eye piece goggles
Cut-out for nose positioning
10x magnification
The 10x magnification provides fantastic views of the moon and night sky, whilst keeping the field of vision wide, which is essential for young children's understanding of magnified views. My only issue was that the stand wasn't tall enough for the kids to be able to stand to use it, however, the telescope can be used with or without the tripod stand.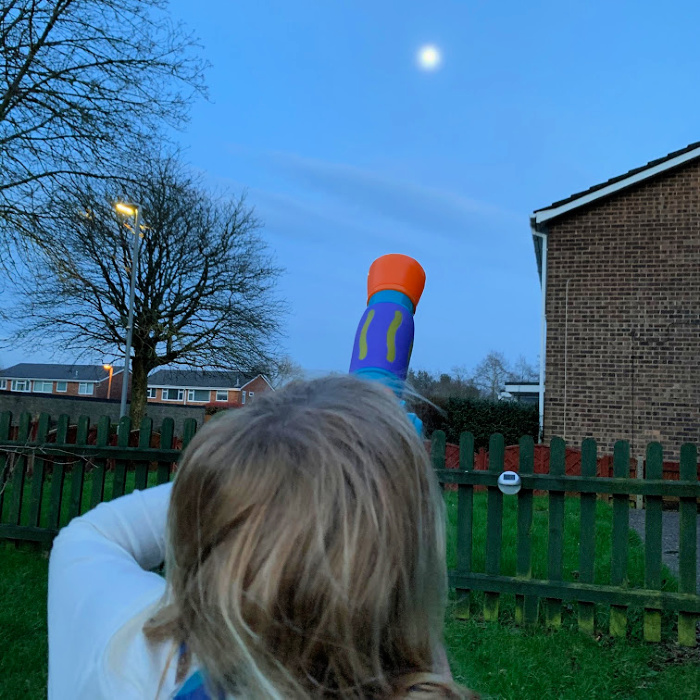 The telescope is aimed at children aged 4-7 and has an RRP of £30.
GeoSafari® Jr. Kidnoculars® Extreme™
We already have a pair of Kidnoculars, which Sebby loves to use when he is bird spotting, but these take it to another level.
With Kidnoculars Extreme, you can see what you hear and magnify your world with these awesome 3x no-focus binoculars and the built-in audio amplification will encourage children to use both sight and sound to explore their world.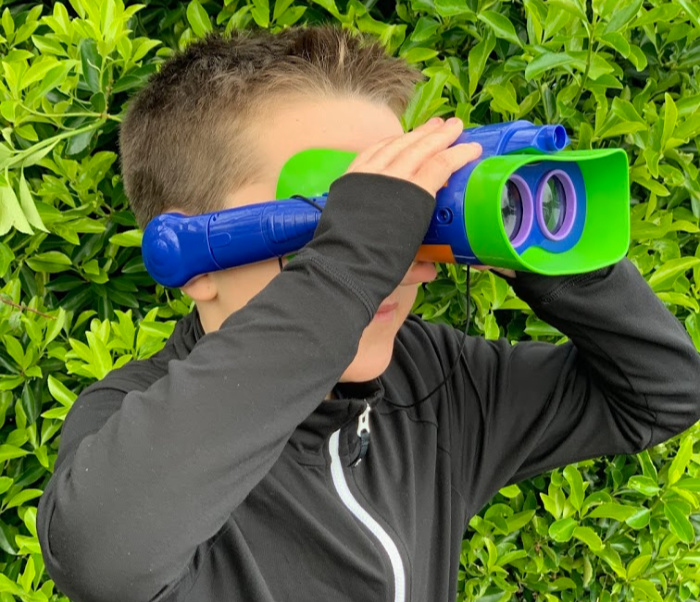 All-in-one binoculars feature:
Focus free vision
Easy-to-see 3 x magnification
Built-in audio amplification – no need for headphones
Breakaway strap for safety
The kids love the Kidnoculars Extreme binoculars. There is a little dial on the side that you can twist to turn the volume up, down or off and it really does amplify the sounds that are around you, especially bird song. You can also adjust the length of the headphones so they fit your ears perfectly.
The kidnoculars do require 2 AAA batteries (not included) and have an RRP of £22.50 and have already been added to our days out bag, with our bug hunting kit and books.
Disclaimer: We were sent these Learning Resources items to review. All thoughts and opinions are our own