The kids love of dinosaurs shows no sign of dipping anytime soon.
Sebastian dressed up as his favourite dinosaur for World Book Day, Eliza spent her book tokens on fossil books and we have been fossil hunting at both Kimmeridge Bay and taken an expert led fossil walk at Charmouth this year already, with plans to go again once lockdown has ceased.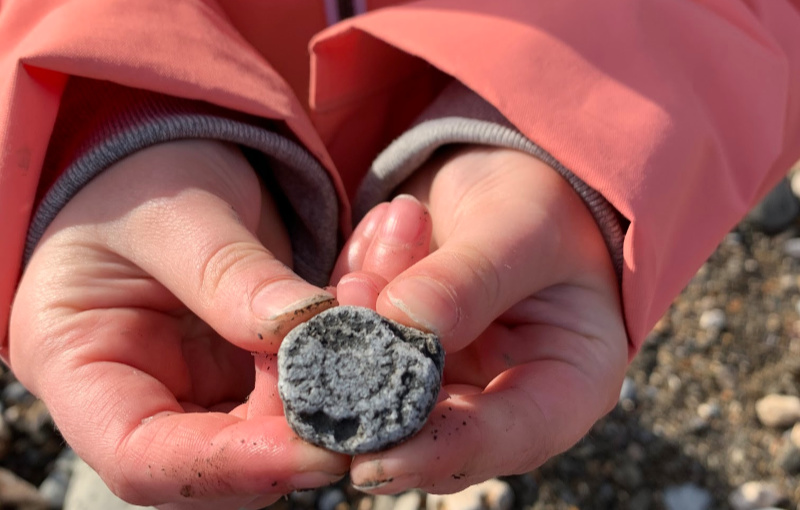 When we were invited to review some Schleich Dinosaurs we jumped at the chance to add to our collection as these figures are great for encouraging the kids imaginations and role and creative play activities.
Cryolophosaurus
The Cryolophosaurus is also known as "Elvisaurus" because its bony crest looks similar to Elvis' hairstyle.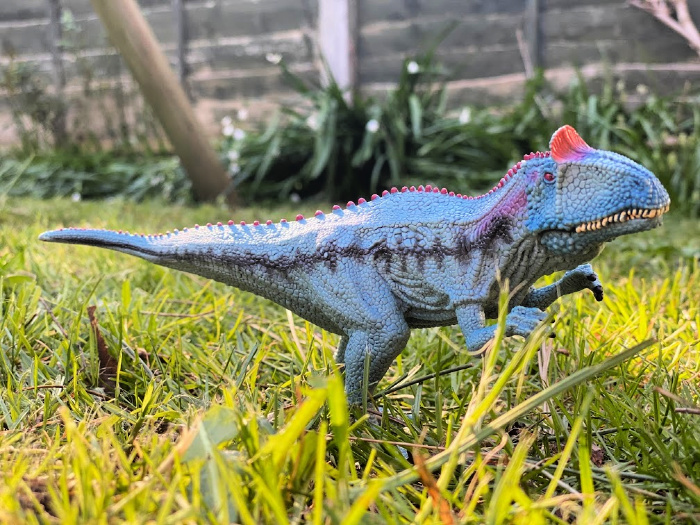 Unlike our older Schleich figures, the Cryolophosaurus has a movable jaw so you can see its dangerous teeth!
We looked up some fun facts about the Cryolophosaurus and found it was a carnivorous dinosaur that lived in the early Jurassic period was the largest theropod of its period. When it roamed the earth this part of the earth was not yet covered in ice. Instead it was covered with forests, though in the winter months temperatures dropped to under zero, which was extremely cold for dinosaurs.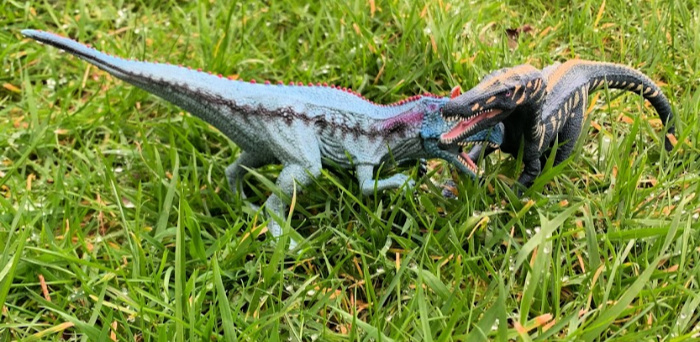 The Baronyx has a long, narrow and flat head similar to that of a crocodile, making it an especially exciting prehistoric reptile and like the Cryolophosaurus it has a movable jaw so you see its razor like teeth.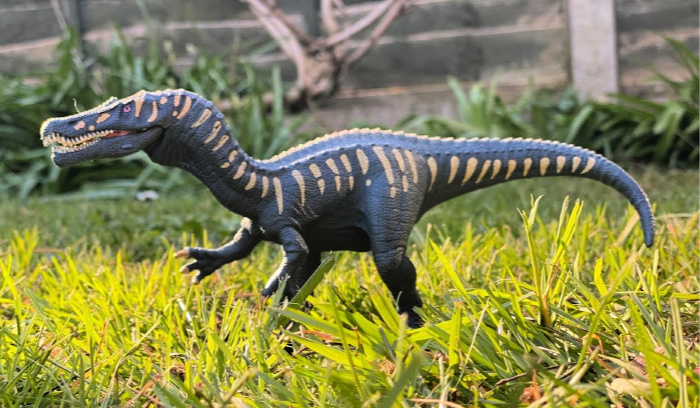 This dinosaur is believed to have hunted primarily in the water, and could immerse its perfectly shaped snout into the water to catch fish. It also had unusually large and heavy hook-shaped thumb claws to grab prey.
Like all Schleich figures, the attention to detail on these figures is second-to-none and they will withstand anything that kids throw at them – literally.
Both figures have an RRP of £13.99 each and are available from www.schleich-s.com/en/GB/ and all good toy shops.
Disclaimer: We were sent the dinosaur figures to review. All thoughts and opinions are our own