Both Isaac and Eliza have smartwatches which track their steps and swimming targets and Sebby was keen to join them.
We were invited to review the Little Tikes Tobi Smartwatch, an interactive smart watch with a whole host of fun features.
The Tobi Smartwatch is available in blue and pink with an RRP of £49.99 and helps kids learn to tell the time, with over 50 different screens which you can choose to show either analogue or digital times. It also includes a stopwatch, timer, an alarm clock, reminders and a calendar.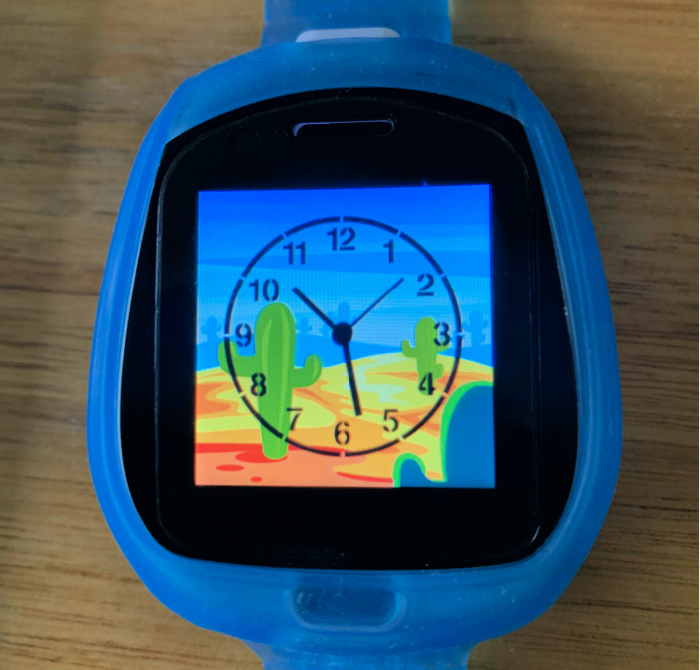 On the fitness side, there is a built-in pedometer, fun games to get kids moving and two cameras to take photos and film videos.
In the box
Watch Stand
Wrist Strap
Clothing Clip
USB Charging Cable
Instruction Booklet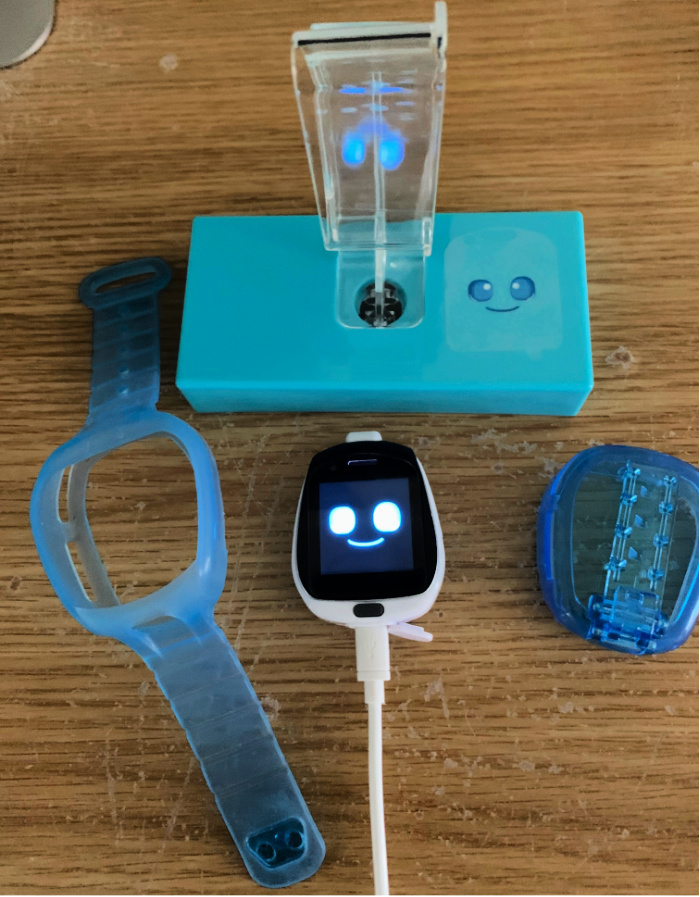 The watch comes with some charge straight from the box and takes a few minutes to set up, adjusting the date, time etc. It is recommended that you update the software before you start, which you do by visiting tobismartwatch.com and connecting your smartwatch to your PC. Then its time to play!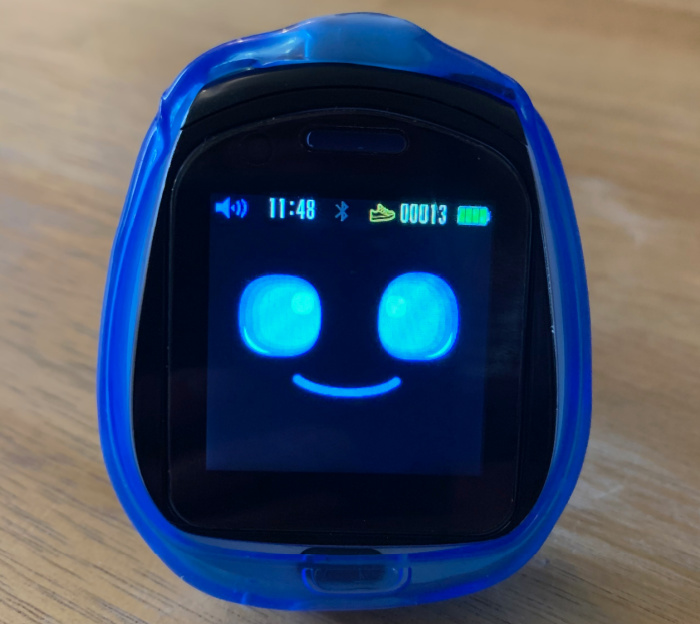 Tobi responds with sounds, giggles and funny faces when you talk to him or touch the screen and the arms and legs, which pop out from the sides of the watch, are a great additional feature, especially for younger children. By playing the learning games you can unlock food to 'feed' Tobi, customise his room and access stickers to add to your photos.
Sebby really put the watch through its paces on a visit to Go Ape in Southampton. Not only did the watch keep him amused in the car, as he played some of the games, but he got to take photo's and video's of himself around the Go Ape course – including one of him racing down the zipline, which he loves to watch back.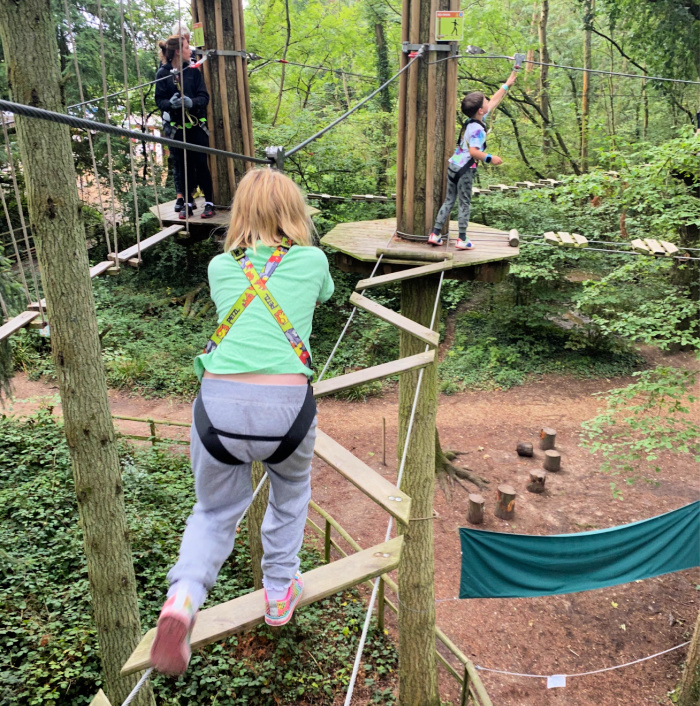 The silicone watch strap keeps the watch safe from bumps and scratches and is easy to secure around his wrist. The watch does feel quite big, but its large face makes it easy for little hands to navigate.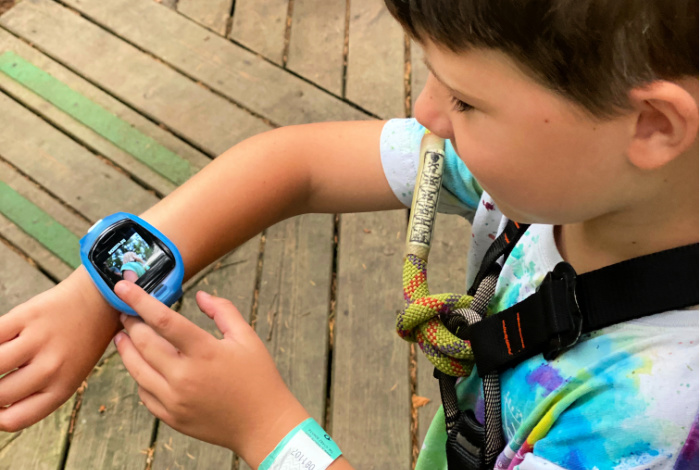 The watch is very responsive when you tap to activate an app and play the games. To go back to the main menu, you simply press the home button at the bottom of the screen.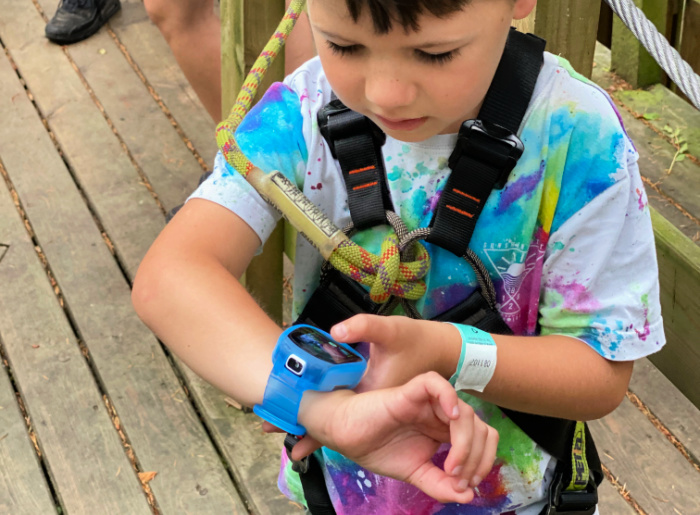 The watch has two camera's, one for selfies and one on the end to take pictures of your view. The smartwatch has room for 3,000 photos (or 30 minutes of video) which kids can customise with silly stickers.
The smartwatch comes with a variety of apps, from fitness and time management features to augmented reality and learning games. Kids are encouraged to get moving while they play with the dance activity game and built-in pedometer.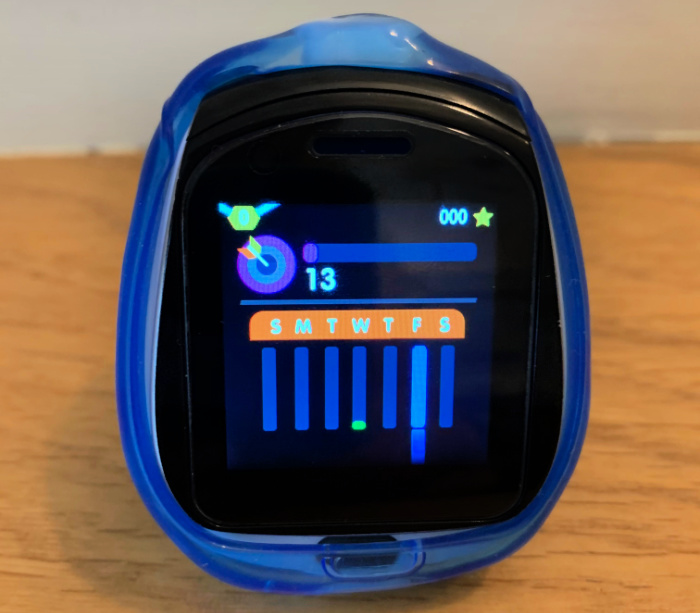 The silicone clip also converts to a display stand when using as an alarm clock or recharging. The booklet states that the charge lasts up to 5 days, however, with medium usage I would say that it needs charging after 2 – 3 days.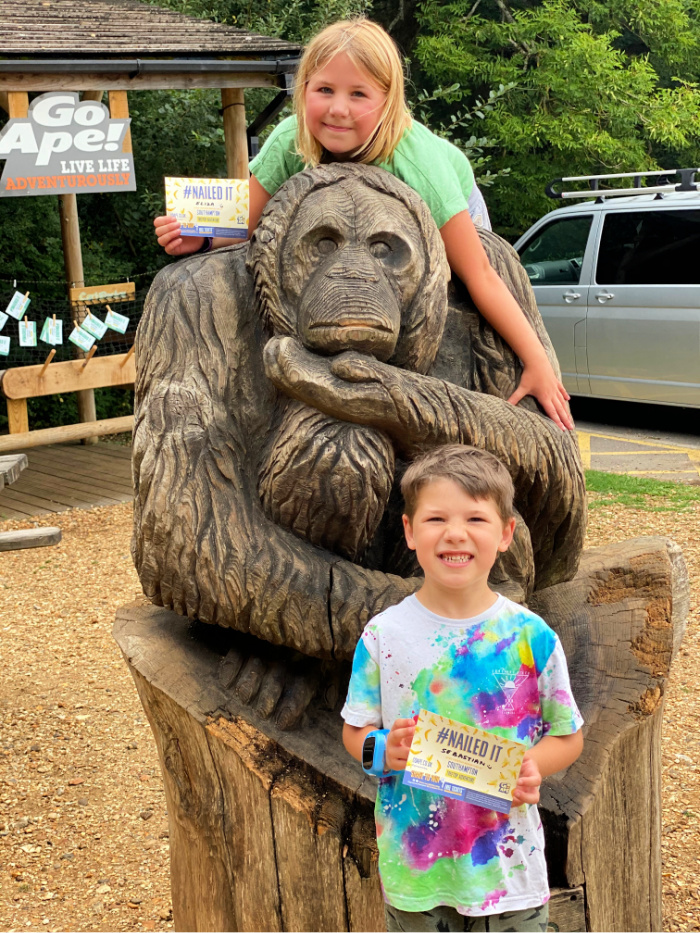 All-in-all Sebby loves playing with the smartwatch, although at 7, he is at the top of the recommended age range of 4-6 for it as he finds some of the games too easy.
The Little Tikes Tobi Smartwatch is available from all good toy shops and directly from www.littletikes.co.uk/tobi.
Disclaimer: We were sent the Little Tikes Tobi Smartwatch to review. All thoughts and opinions are our own