As we roar through the month of September, I have now turned my thoughts to Christmas.
Like many families, our income has changed dramatically thanks to Coronavirus and although I have always had a strict budget for Christmas, this year it has got even tighter.
I am a big fan of toys that encourage learning through fun and one toy that really stood the test of time throughout lockdown and the summer holidays was our Stomp Rocket and the added bonus is that it's the perfect toy to help support STEM development!!
Not only does the cost of the Stomp Rocket not break the bank, it is 100% kid powered, requiring no batteries and it is an excellent, everyday example of force and pressure.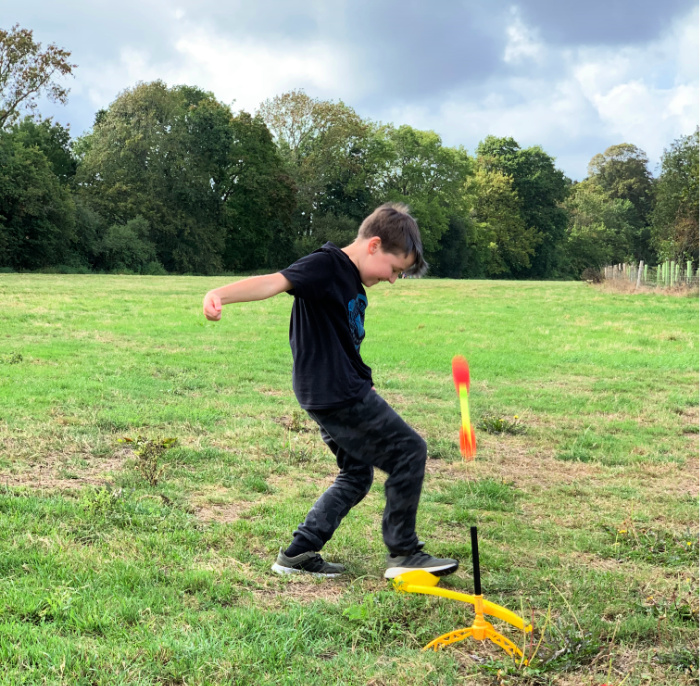 Stomp rockets are amazing fun for all of the family. You can see who can launch their's the highest, although it is hard to measure.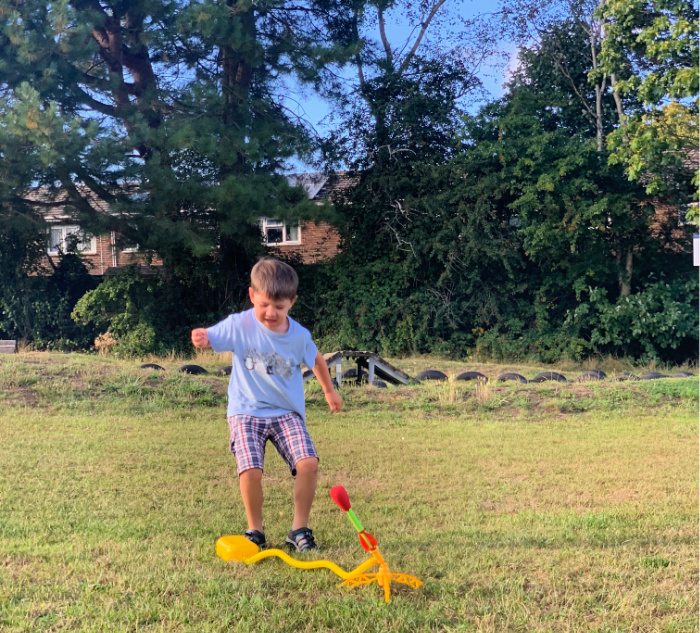 You can change the trajectory, so it launches it at an angle, which is better for measuring whose dart has gone the farthest.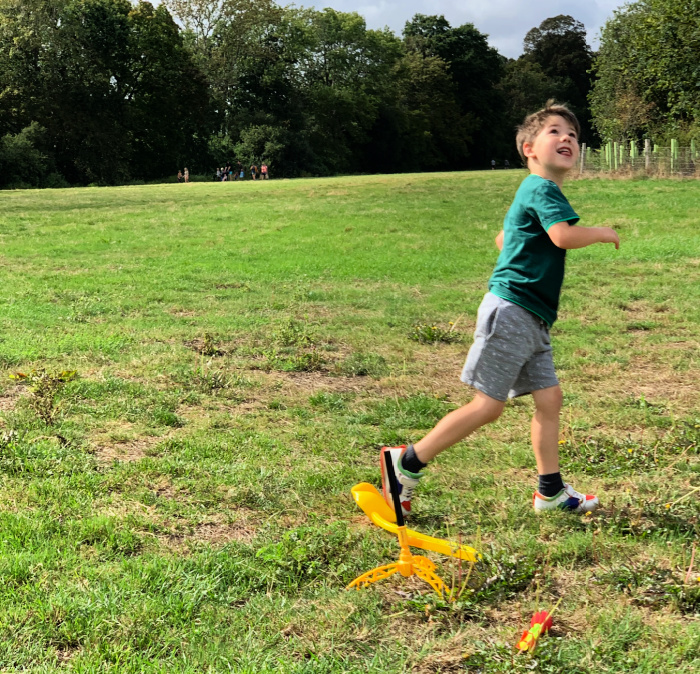 The Stomp Rocket is lightweight and portable which makes perfect for days out, camping and holidays.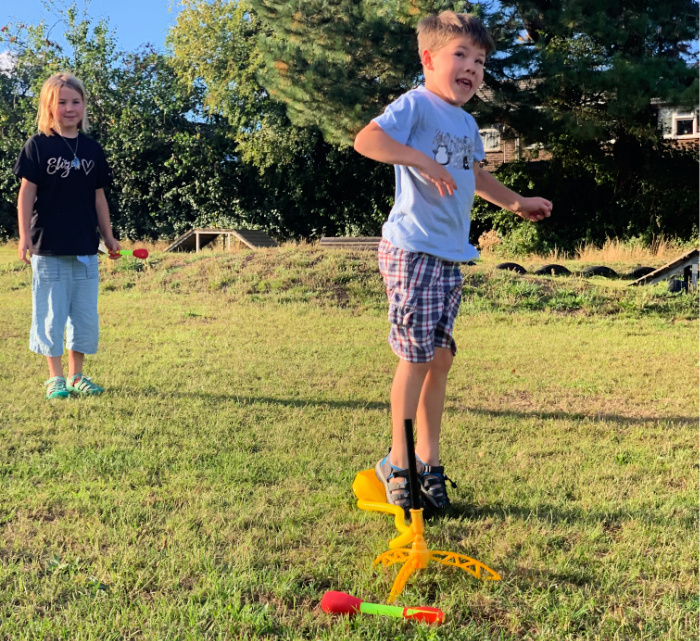 There are several designs in the range, all perfect for socially distanced days out and make great Christmas presents.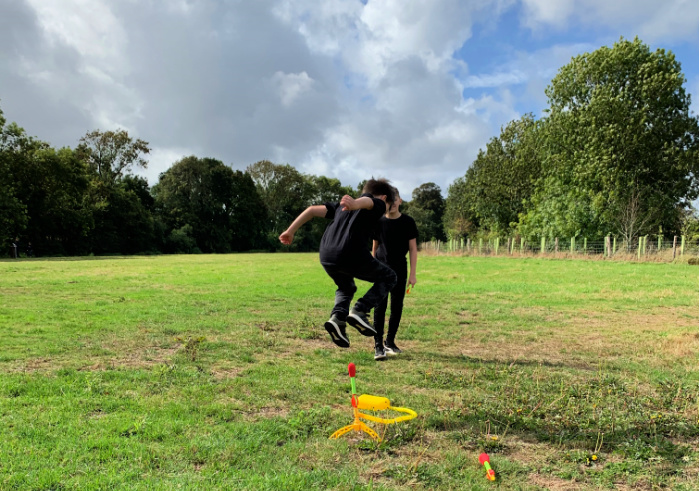 Send rockets soaring up to 400 feet in the air (the length of a football field!) with the best-selling Original Super High Performance Stomp Rocket® Kit.
There's flying fun all day and night for the younger kids with Stomp Rocket® Junior Glow. This set of four foam-tipped, glow-in-the-dark rockets soar up to 100 feet and are perfect for getting out and about after school as the nights are drawing in!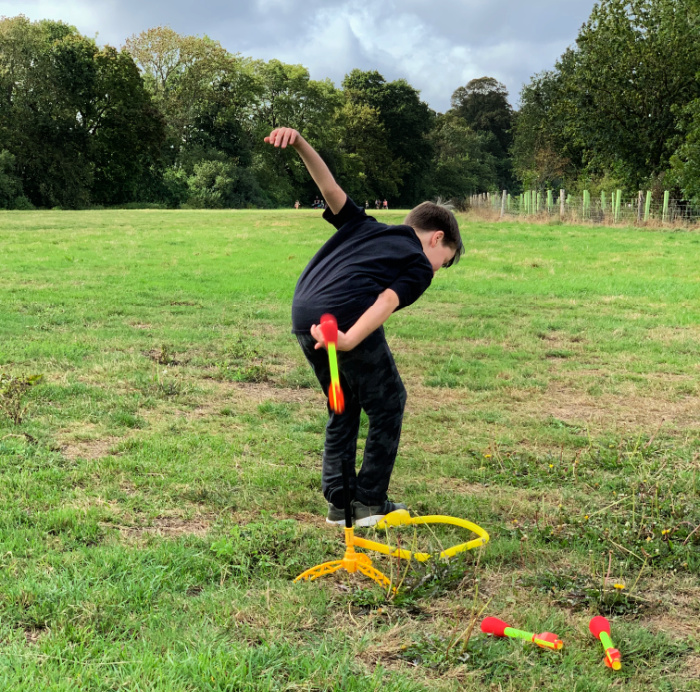 Battle for the title of strongest stomper with Stomp Rocket® Duelling Rockets. This set comes with two launch pads so friends can face off simultaneously, sending their rockets up to 200 feet. Whilst Stomp Rocket® Ultra lets you run, jump and STOMP to launch four foam-tipped rockets up to 200 feet in the air.
Designed by Aeronautical Engineers, Stomp Rocket® Stunt Planes includes three unique planes: the Looper makes giant loops; the Glider does tricks and glides over 100 feet; and Wild Cat flips, turns and soars. Learn about 'trajectory' by changing the launch angle, about 'force' by stomping harder or softer, and 'aerodynamics' by launching with wind or no wind.
Disclaimer: We were sent a Stomp Rocket for the purpose of a review. All thoughts and opinions are our own. This post contains affiliate links which come at no cost to the reader, but do help contribute to the running costs of my blog.