I have always wanted to visit Iceland but for a long time it was the destination which was top of my "without the kids" bucket list.
I don't why, but I never thought of Iceland as a family friendly destination, however, after a lot of research I realised that it was the perfect family holiday, with fun and learning thrown into the equation.
Flights to Iceland take just 3 hours from the UK and you can fly from London, Manchester and Bristol with flights being offered by WOWair, Iceland Air and Easyjet and it was recommended that we self drive, that way you are not bound by a strict timetable of activities.
You can get great deals to Iceland with Voyage Prive and I would recommend visiting between the months of October to April, if you want to see the Northern Lights, or visit in the summer months to take advantage of the ring road and its sights, as the days are longer and driving is safer when it is milder.
Iceland is a safe and clean country. Tap water, local foods and the environment present no health hazards and you can take in the beautiful landscape without worrying too much about the little ones. Their tip was to take the kids out in the morning and explore some of the amazing scenery and then chill out in the afternoon and take advantage of the geothermal pools that are available in every town.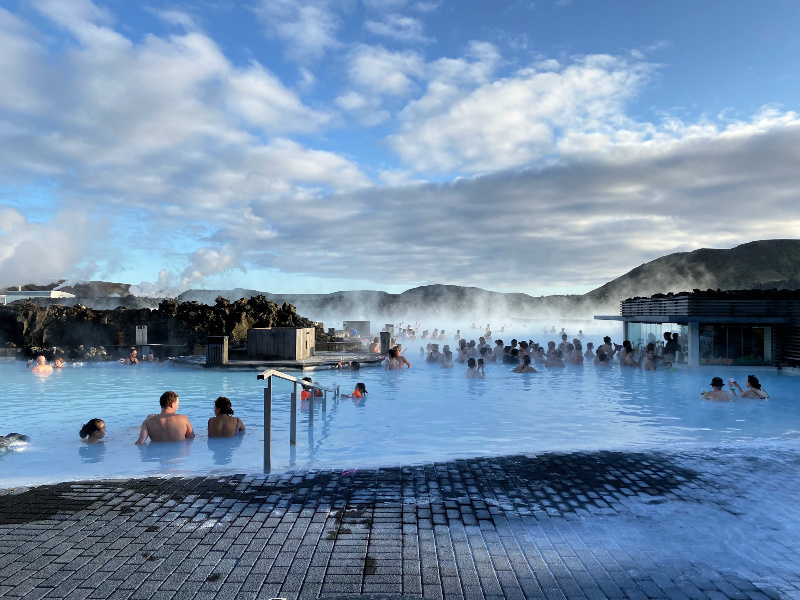 We are a very outdoorsy family and Iceland really is nature's ultimate playground. Where else can you search for whales and puffins, track down trolls, skiddoo across an icecap, climb a volcano and walk across a lava flow all in the space of a few days?
So what should you do on an ultimate Icelandic family holiday?
1. Visit the Golden Circle
The Golden circle is the one thing you must do when visiting Iceland. It is accessible all year round and you will be able to see the breathtaking waterfall Gullfoss, the Geysir hot spring area where you can witness the geysir Strokkur erupting every few minutes and if we can tear the kids away, visit Þingvellir National Park and see and walk along the rift valley that marks the crest of the Mid-Atlantic ridge and tectonic plates that separate North America from Europe.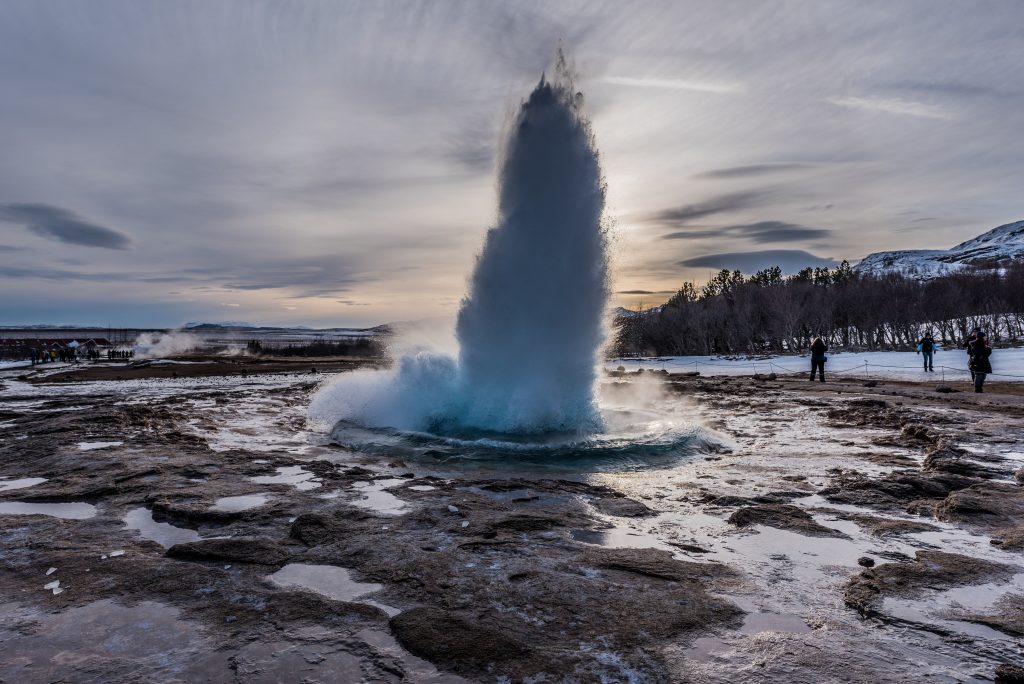 2. Go Elf, Troll and Fairy hunting
Eliza strongly believes in elves and fairies and she will be right at home in Iceland as according to Icelandic lore, hidden beings inhabit a parallel world that is invisible to human eyes, and can only be spotted by physics and little children, unless they willingly decide to reveal themselves to people. We brought a fabulous fairy tale / folk law book that the kids still read today.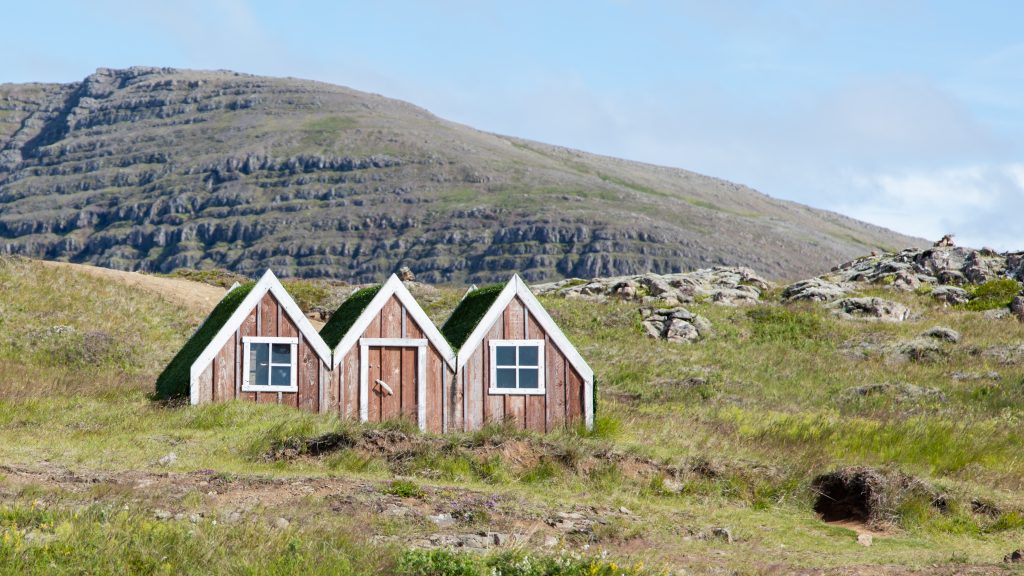 3. Go Whale Watching
We spotted minke whales and dolphins on our trip out, and we plan a revisit to try and spot humpback and even orca whales next time.
4. Take the South Coast Tour
Visit the infamous Reynisfjara Black Sand Beach, but beware of the "sneaker waves", which are a disproportionately large coastal wave that can sometimes appear in a wave train without warning, especially on the Atlantic coastline.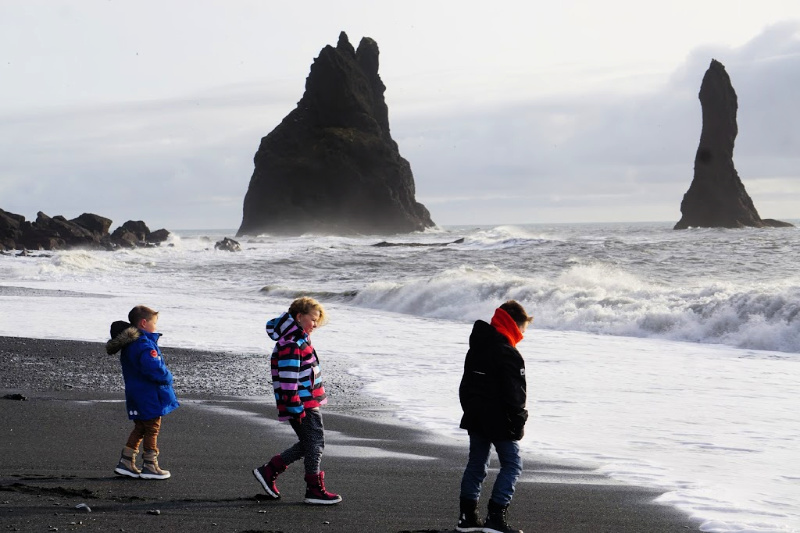 Reynisfjara is considered to be the most beautiful example of Iceland's black sand beaches, with its enormous basalt stacks, roaring Atlantic waves and stunning panoramas and it is the perfect place to teach the kids a little bit of geology.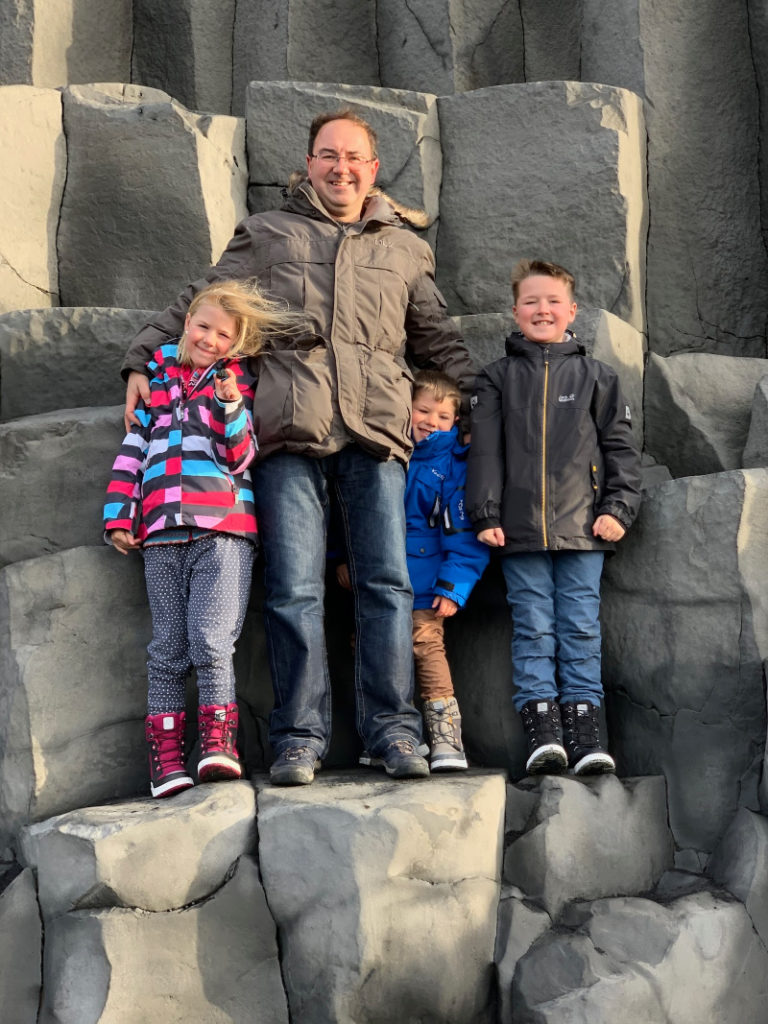 Next it was onto the Sólheimajökull glacier to see huge glacial ice sculptures, the deep crevasses of the glacier, although the sight of snow was the icing on the cake for the kids.
5. Visit the Ice Caves in Iceland
Each cave is unique and has the most gorgeous colour of blue, but it vital that you go with a guide for safety reasons.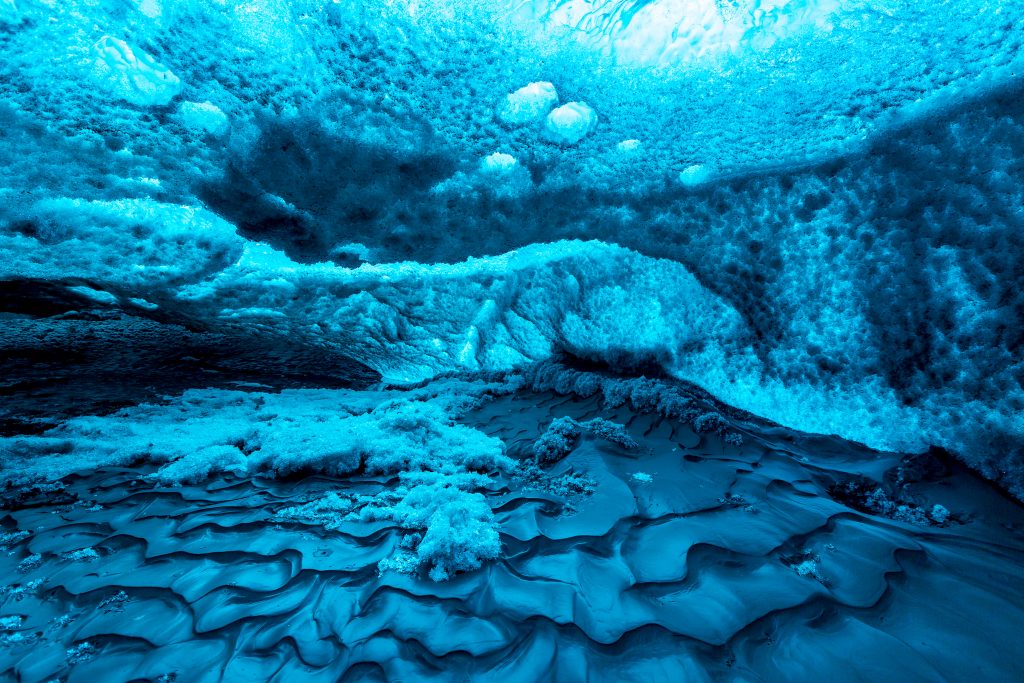 6. Go inside a Volcano
I have long been fascinated by volcanoes and what a fabulous learning opportunity for the kids by visiting Þríhnjúkagígur. This volcano has been dormant for the past 4000 years and shows no signs of activity, so you can descend right to the bottom of the magma chamber!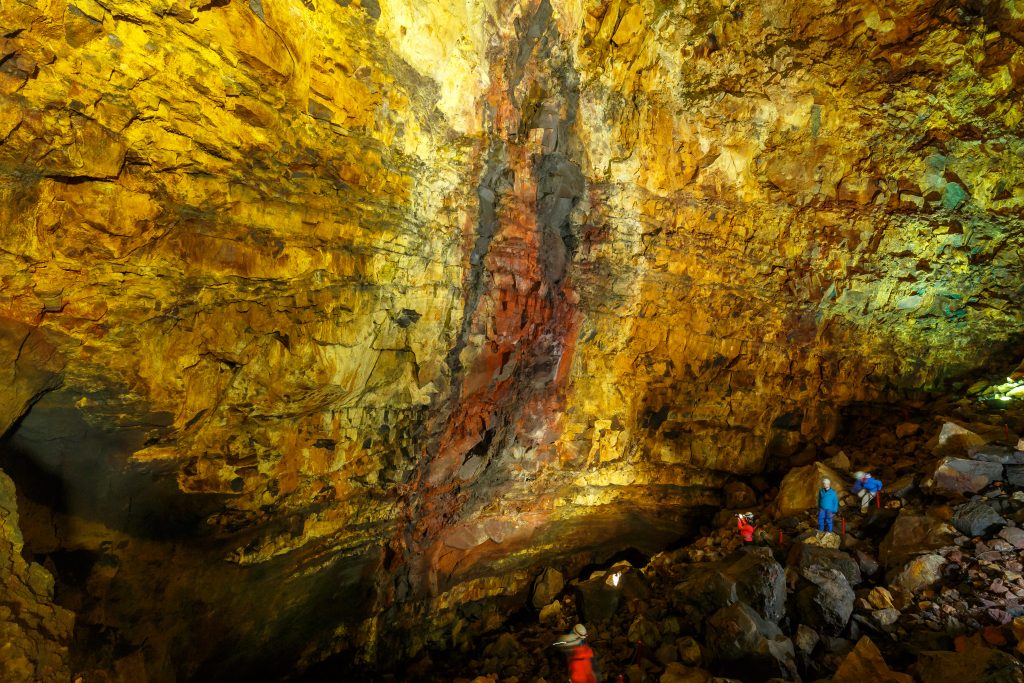 7. Mingle with the locals in Reykjavík
The colourful capital city is filled with public art, sculptures, restaurants and parks for the kids to play in. You can visit the National Museum of Iceland to learn about the heritage and the incredible history of the country, or do some shopping for Icelandic wool products and souvenirs in one of the many shops along the main street through town.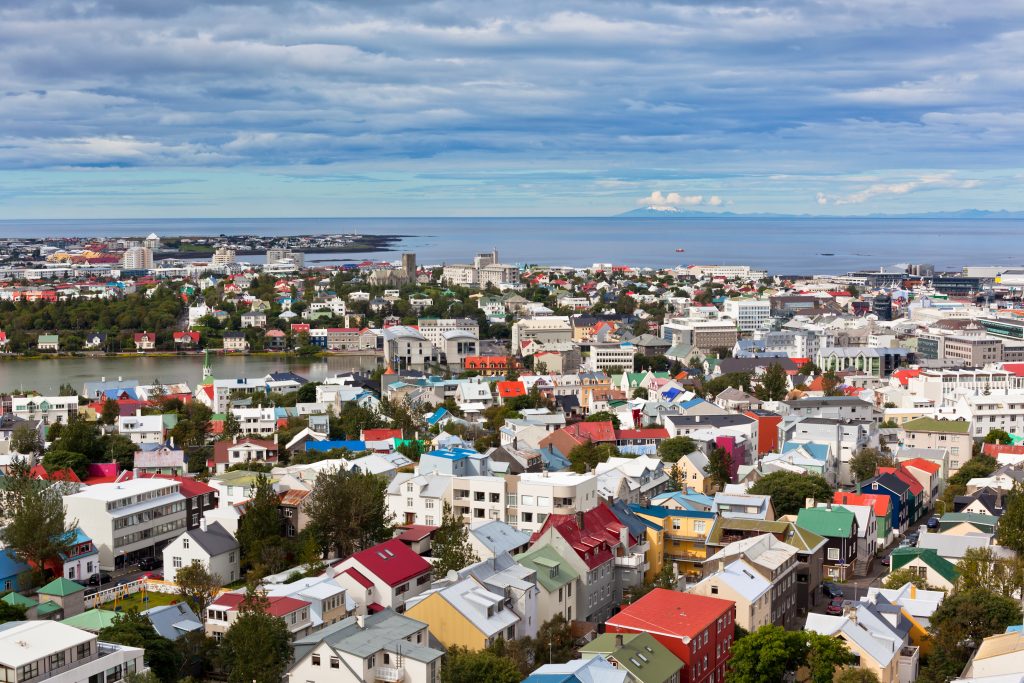 In Reykjavík they also have several family friendly festivals throughout the year, including; Children's Culture Festival in April, First Day of Summer in April, Festival of the Sea in June, Independence Day on June 17th, and Reykjavík Culture Night in August.
8. See seals, arctic foxes, reindeer, mink and all the Icelandic farm animals are residents of Iceland in the Laugardalur valley at Reykjavik Family Park and Zoo. It is also home to the botanical gardens a recreation park with fairground rides and even segway tours.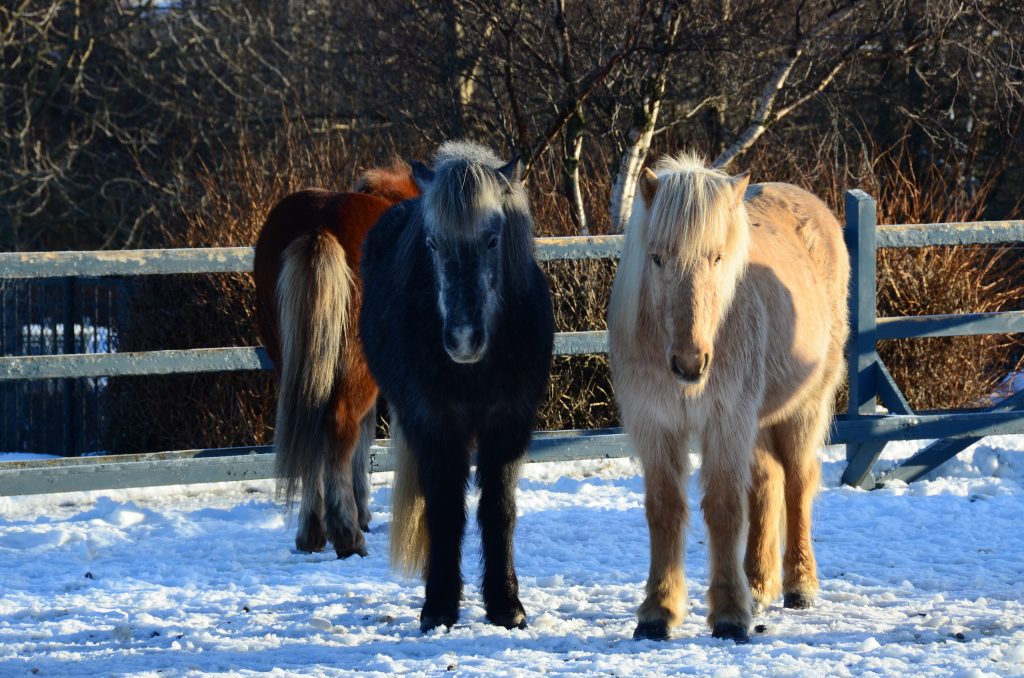 Iceland is the perfect holiday for families. You can even go for a paddle on the beach, just as long as it is a geothermal one, or a dip in a geothermal pool complete with waterslides certainly wow's the kids.
Have you visited Iceland with the family – where would you recommend we visit?
Image Credit: Shutterstock.com