People can spend thousands of pounds redecorating their house, only to find afterwards that the rooms all look rather empty and lack a sense of character. This is probably because you haven't properly accessorised the place. Accessories are the finishing touches that bring homes to life – adding a flair of character and making the rooms feel fuller, warmer. But what exactly are good accessories for your rooms? How can you make sure that you don't go over the top with everything? Well luckily for you, we'll be answering these very questions in our article today.
1.) Potted Plants
Does your home look drab and lifeless? If so, then you really ought to invest in some potted plants to dot around the place. They can instantly spruce up your rooms, adding a pop of colour and a breath of freshness. That's right – plants are also great for indoor air quality. Flower bunches can make some rooms breezier and more elegant, whilst zebra plants are great for areas like the dining room and lounge. Personally, we're big fans of the little plants, like succulents, cacti and bonsai trees. Don't forget to buy some aesthetically pleasing vases, too.
2.) Photo Frames
What truly makes a home is the people inside. That's why photo frames are such a brilliant way to accessorise. Adding pictures of your family around the home can also make the space feel less empty and more personal. The other great thing is that picture frames can be real features, too. For example, you can buy a modernist multi-set or traditional wooden frame. Uniquely decorate your walls whilst also paying homage to your family. Check out the beautiful selection at PicFrames who stock all styles and sizes if you need inspiration.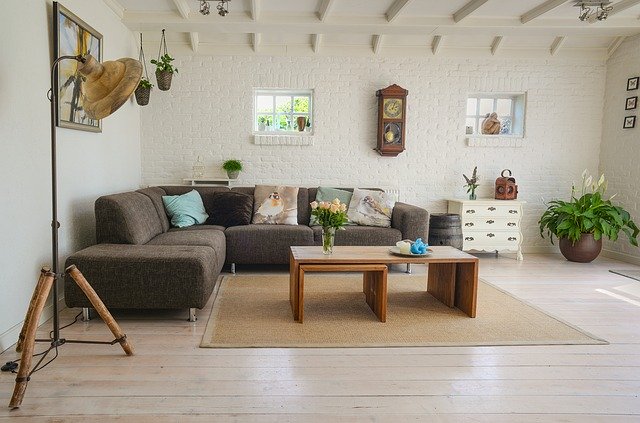 3.) Different Textures
Interior designs usually advise homeowners to incorporate a variety of textures into their rooms. This is because texture adds further depth to the space, making it appear more interesting and attractive. But what exactly do we mean by adding texture? Well, this means choosing accessories that contrast – yet complement – the current furnishings in your home. For example, an artisanal rug would look brilliant on a wooden floor, whilst a plush throw might nicely match a leather sofa.
4.) Aesthetic Ornaments
Every room in your home probably has a specific aesthetic. Some people, for instance, prefer a minimalist theme, while others might love something bohemian and cosy like a cottage. Whatever your taste, make sure to choose ornaments which match the aesthetic of the surrounding space. Place these items wherever you see fit, from the walls and tables to the inside of glass cabinets and bookshelves. Immediately, your home will look more complete. Looking for inspiration? Have a peruse online and see what other people with similar decoration styles have done.
Now that you've read our short and sweet guide to accessorising your home, go ahead and decorate to your heart's content. By following our advice, your rooms are sure to feel much more homely.