I don't know about your children, but mine prefer watching YouTube these days over the TV – especially the boys.
We have moved on from toy unboxing now, onto gaming tips and one of Sebastian's favourites to watch is FGTeeV, a YouTube gaming family with 22 Million subscribers!
FGTeeV features Duddy, his wife FGTEEV Moomy, their sons Shawn, Chase and Mike, plus their daughter Lexi. They are a hyperactive crew of gamers who mix gaming tips with sketch comedy videos and music.
Now, you can bring the hilarious world of the FGTeeV family out of the screen and into your home with their new range of collectibles from Jazwares. The toy line is based on the FGTeeV family and includes collectible figures of Duddy, the kids, and their cast of animated characters in their animated YouTube series.
Mini Mystery TeeV – Season 2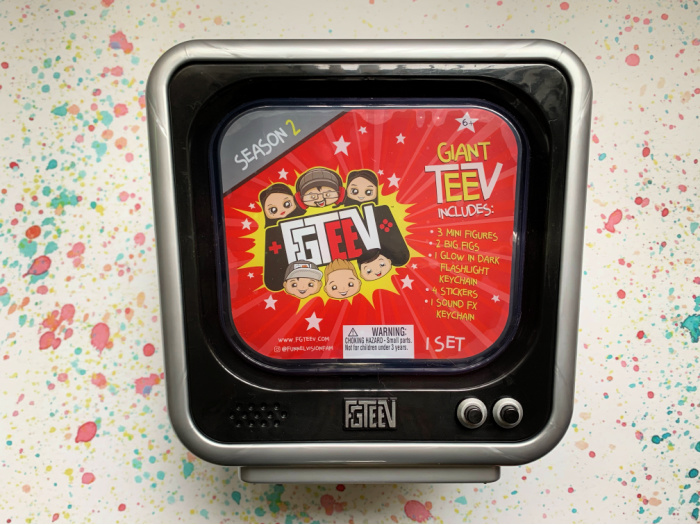 The silver Season 2 mini retro TV is filled with FGTeeV themed fun.
Each mystery pack includes a blind bag collectible figure based on characters from their smash hit YouTube channels, photo-reactive putty, a mini black light, and vinyl stickers.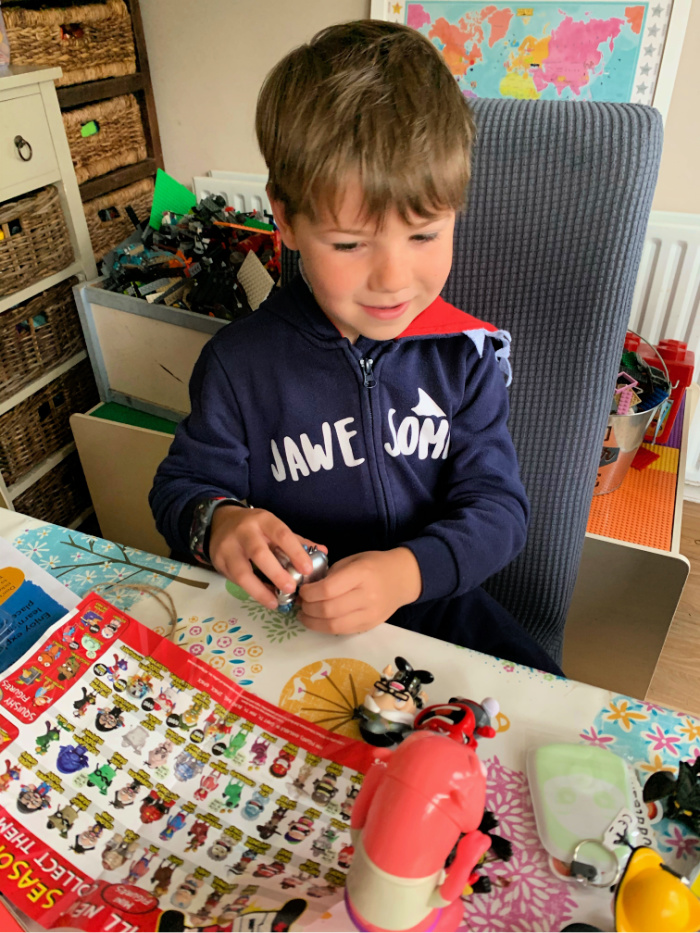 The TV shaped box can then be used to store all your figures in to keep them safe.
Mystery Mini 6 Pack
The FGTeeV Mini Figure 6 Pack is the perfect gift for fans who love collectibles. Three figures are visible in the box, but the other three are blind creating a fun unboxing surprise.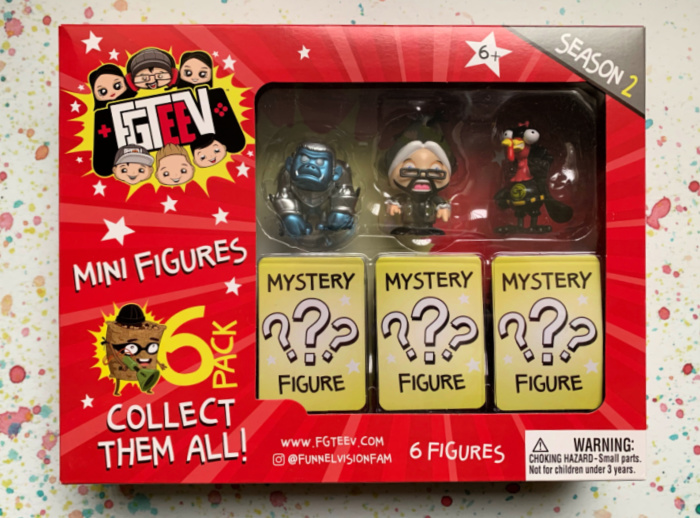 There are 46 possible figures to collect including Laser Gamer Duddy, Baggo Beans, Ape Chase, Raptain Hook and rare figures like Colonel on the Cob.
Mystery Figures
Featuring a cast of characters from the FGTeeV and FV Family YouTube channels, each blind bag comes with a single surprise figure, perfect for pocket money toys or stocking fillers.
The FGYeeV range of collectibles are available from Smyths, Tesco, Asda, Morrisons, Sainsburys, Argos, Amazon, The Entertainer and other good retailers and are brilliant for fans of their channel. Sebby has all the figures arranged next to his bed.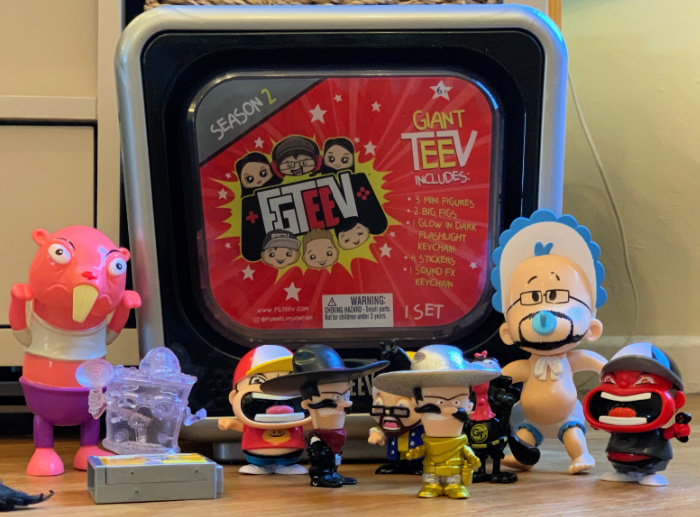 Collect them all to create your own Funnelvision entertainment!
Disclaimer: We were sent a range of FGTeeV collectibles for the purpose of a review, all thoughts and opinions are our own. This post contains affiliate links which are at no cost to my readers but help contribute to the running costs of my blog.