I have been trying to avoid the news this week as it is making me cross again, with areas with a high COVID level refusing to go into Tier 3 lockdown. It almost feels like they are stomping their feet like a petulant toddler, saying it's not fair that the rest of the country aren't.
As an area that is still in Tier 1, I fully expect our turn will come at some point but its not fair to lockdown areas that haven't got a high level of infection.
We are on countdown to half term now, although Isaac's school is closed for two weeks so he is off from now.
Here is our week……..
Sunday 18th October
We were booked in to go to the Royal Mews at Buckingham Palace, but I have to admit, with London going into Tier 2 lockdown the night before we were a little nervous.
We were going to drive in, however, on checking the congestion charge we discovered that it was now being imposed on weekends and would have cost us £17 to register our car, plus £15 for the day, so we parked at Richmond and caught the tube.
I still cannot believe how quiet it was on the tube and in London – in fact, I think I felt safer on this visit than on any other visit to London.
Our visit to the Royal Mews was really interesting, but only lasted an hour, so I wish I had booked tickets to go to another museum so we could have made the most of our visit.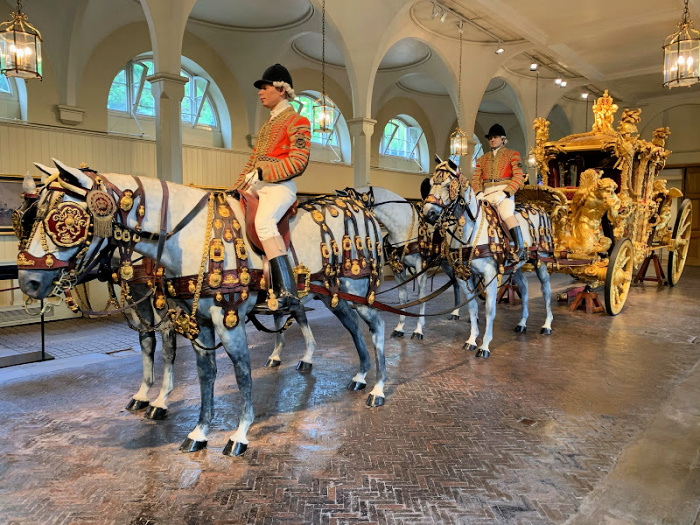 Instead, we headed to Leicester Square where we visited an almost empty LEGO shop, where the staff gave the kids some LEGO to build and take home.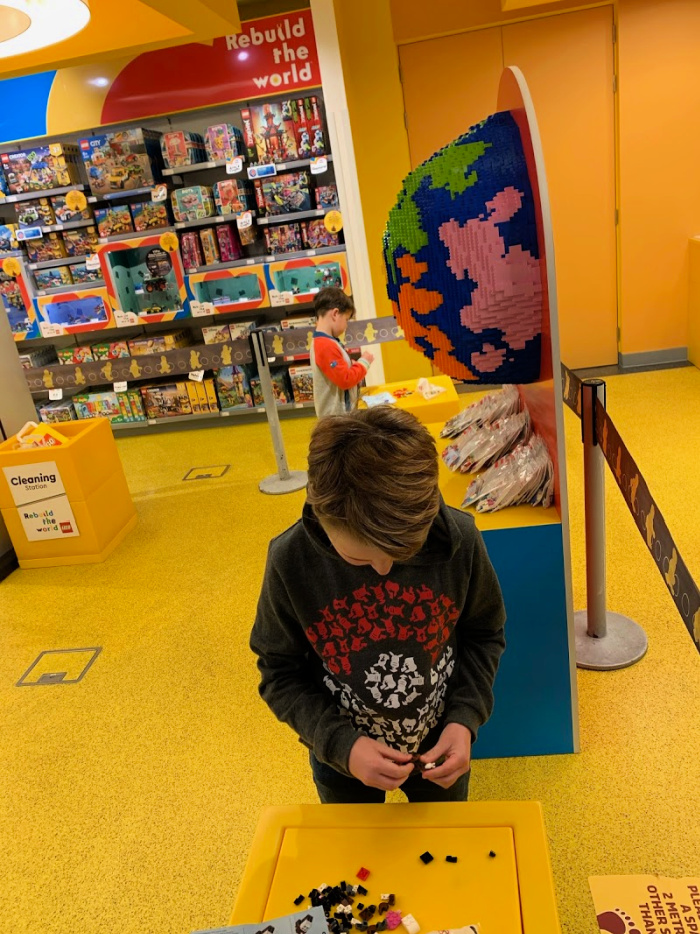 The M&M shop was slightly busier, but not much and they had some brilliant discounts – I ended up buying a huge golf umbrella for just £4.
Leicester Square was almost deserted too, although a crowd started gathering when a busker started performing, only to be swiftly moved on by the police.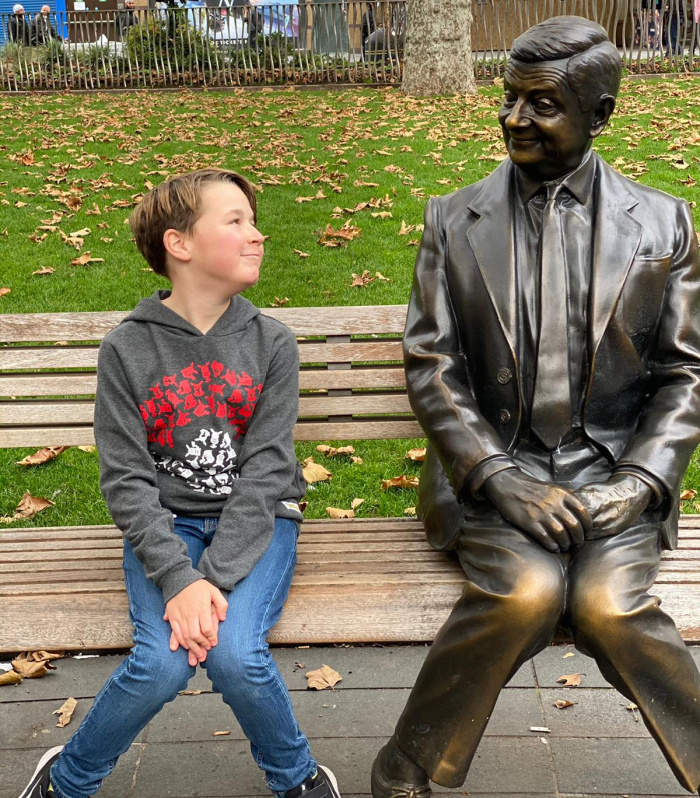 The only place that was busy was China Town, so we didn't stay long!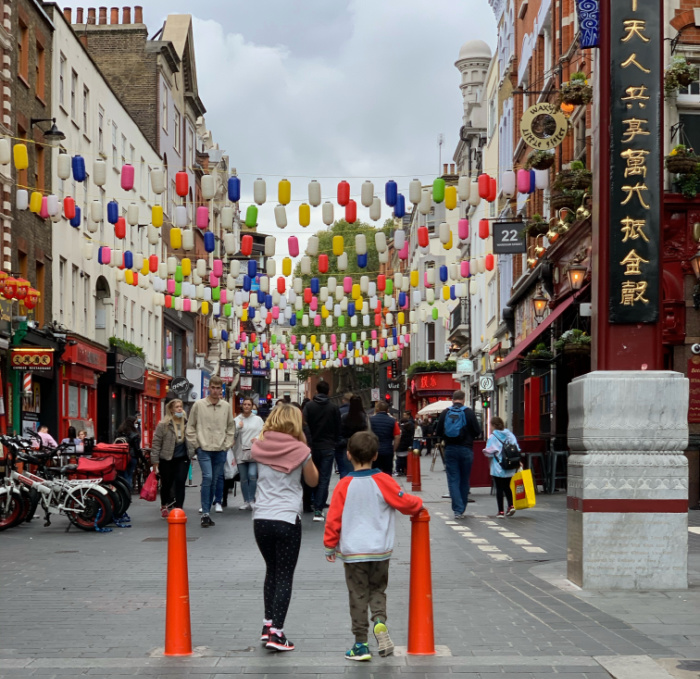 Monday 19th October
With Isaac off school this week because it is closed, Abbey came over to look after him whilst I was at work and Lilah has developed a love of our fish, so we have had to move our fish tank back a bit.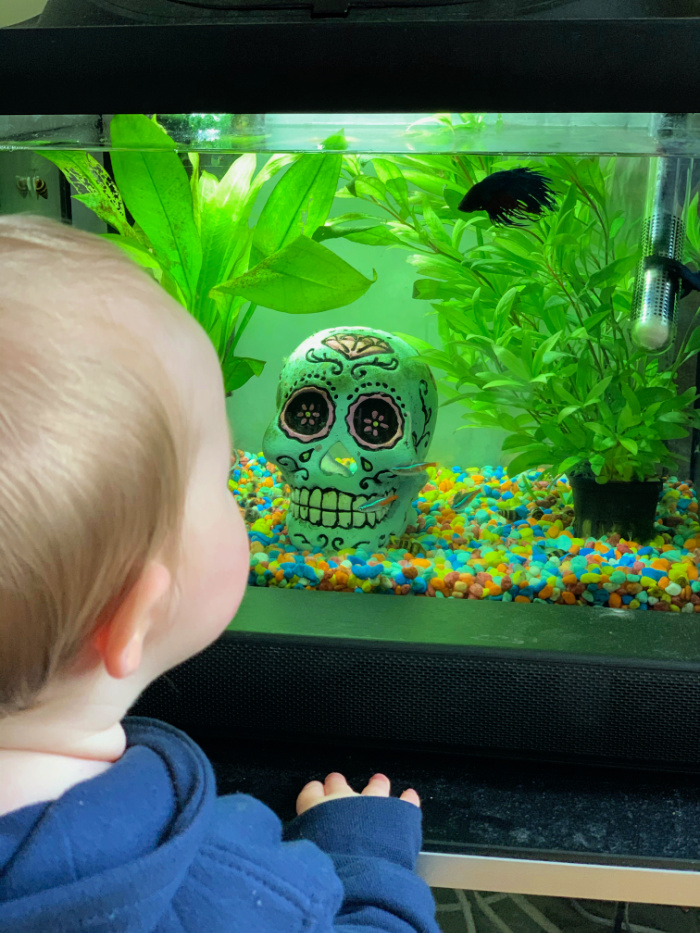 In the afternoon we unboxed some FGTeeV collectibles before heading off to various swimming clubs and scouts for Isaac.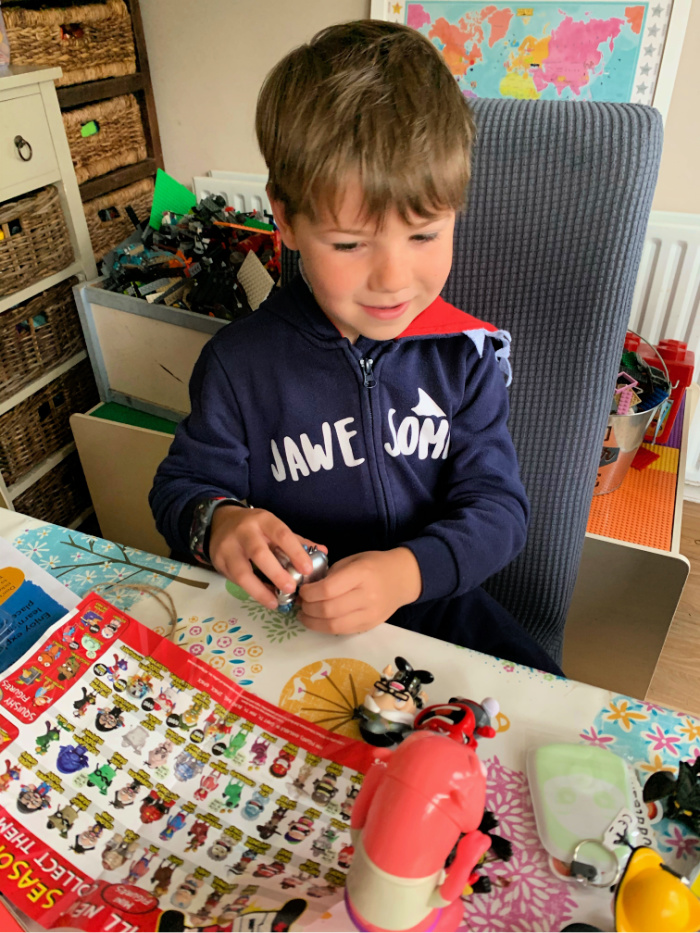 The good news is, the swim club are allowing the kids to get changed in the changing rooms again now, but they only have 10 minutes, which is a bit of a challenge.
Tuesday 20th October
Isaac had scouts the previous evening and was keen to show me the fire lighting flint he made.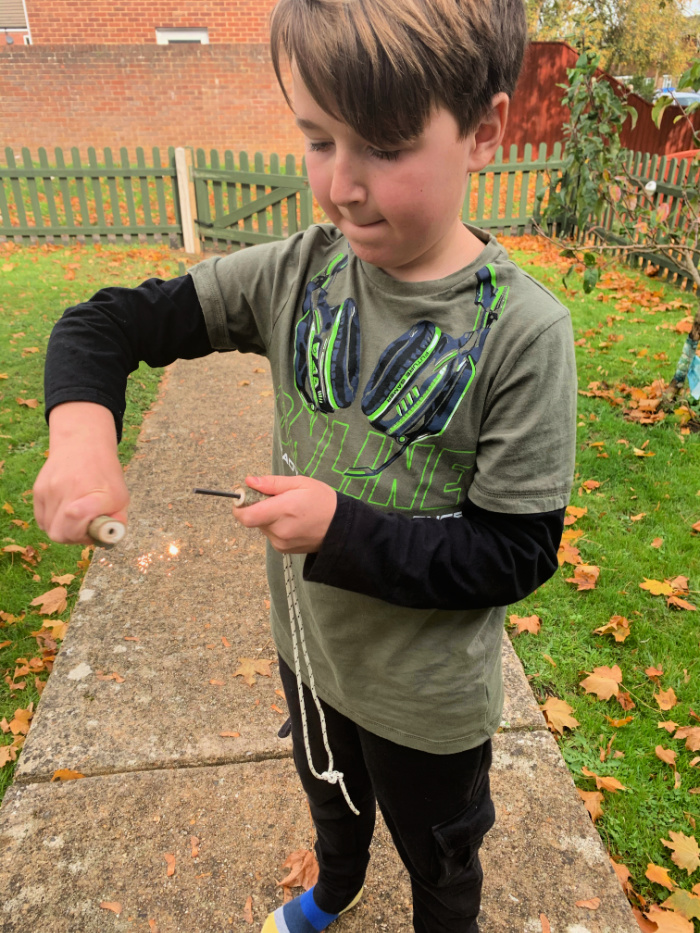 My car lights are still not working and with my husband working late night, Isaac didn't get to go swimming as I could not get him there. Not liking this autumnal weather, but we did get to see a rainbow.
Wednesday 21st October
Car light fix day……….hooray!!
Only it wasn't good news. The electrician has managed to do a temporary fix, however, I happened to mention other electrical issues with the car and he found lots more wrong with it. It needs a new head gasket, among other things and at 12 years old, it'll cost more to fix than the car is worth. I really don't have much luck with cars!!
I spent the afternoon feeling a bit sorry for myself before heading out to get the boys a much needed hair cut.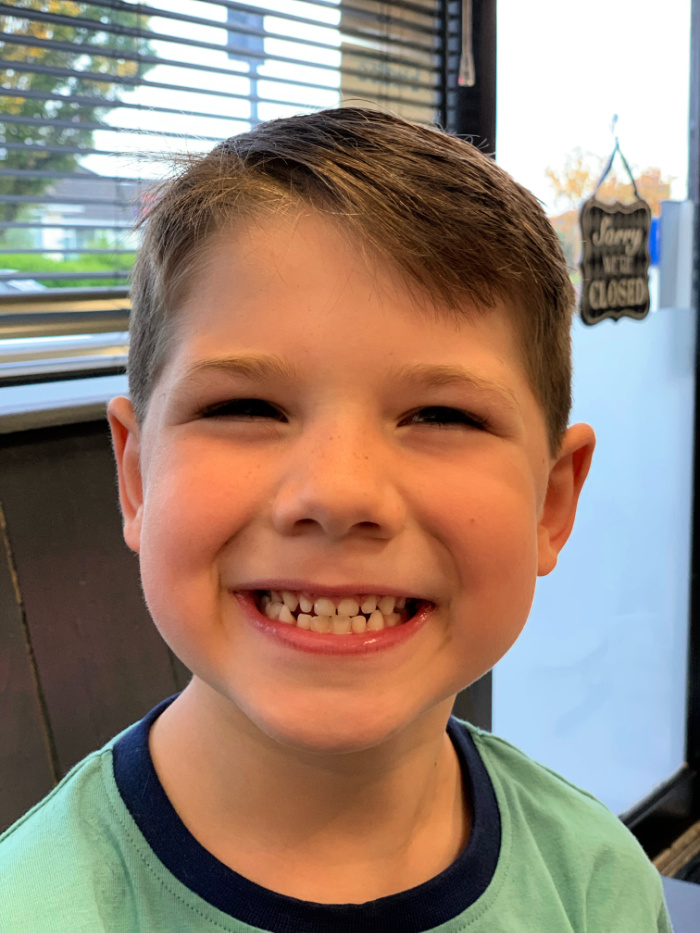 It was then Eliza's turn in the evening as my friend came over to do hers too.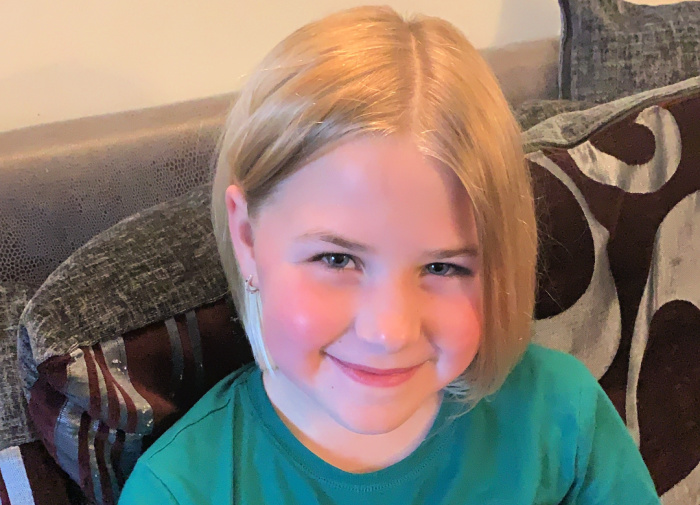 Thursday 22nd October
With the kids with new hair, today was my turn.
I normally get my hair done at home, but one of my Tesco temp colleagues over lockdown is the manager of a hair salon in Poole and I decided to book in with him. It was lovely to be pampered and I had about 3 inches of hair cut off.
I worked at Tesco in the evening where I got the news that I am now on a permanent contract and have been offered a temporary role up to Christmas.
Friday 23rd October
Lilah's Christmas present from us was a term of swimming lessons from Turtle Tots. She started a couple of weeks ago and loves it and we had a surprise visit from her and Abbey after her lesson.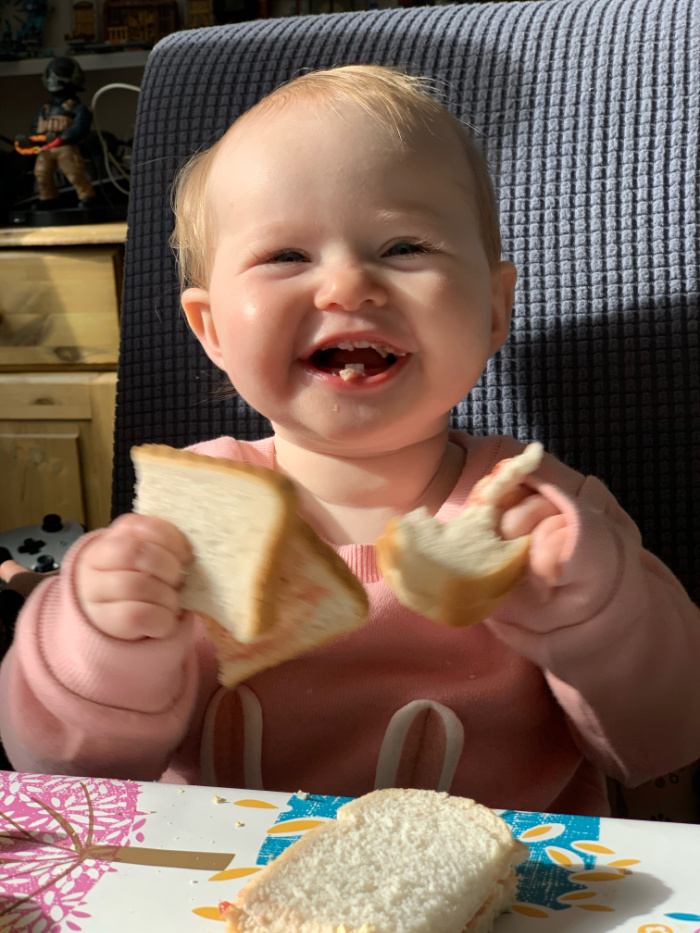 The kids have been asking for light-up masks for a couple of weeks, but I have not been able to find them. They finally came into work, so now have three happy small people!!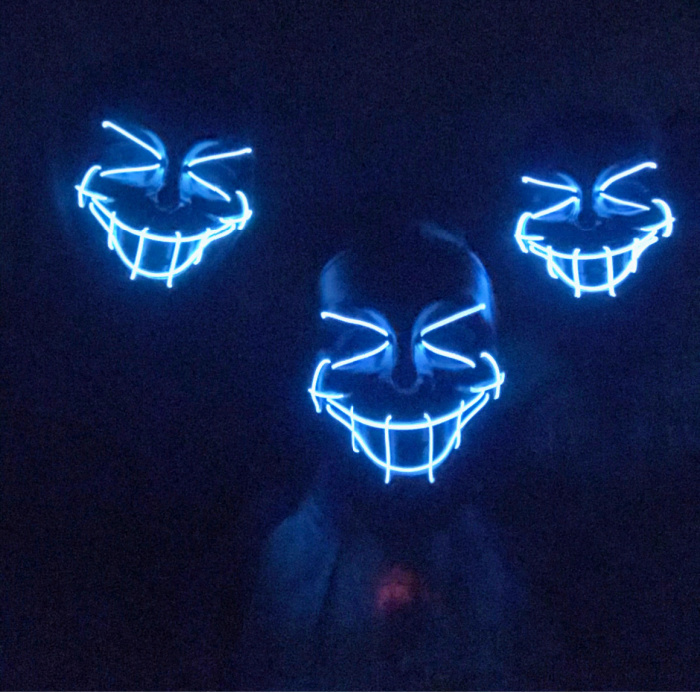 Saturday 24th October
We headed to Weymouth to visit the Sea Life Centre and take part in their A-Scarium trail.
The kids really enjoyed it, but the weather was atrocious and we pretty much had the whole place to ourselves.
We were supposed to stay and do the Pirates Adventure Golf Lates, but the weather was too bad, so we left early. I am glad we did as the roads were quite flooded and it was a hairy drive home in low light.
How has your week been?
You are invited to the Inlinkz link party!