During the first lockdown, it really hit home how much our day-to-day lives has been affected the environment that we live in, so as a family we have been making a real effort to reduce our plastic usage.
One area that is more problematic than others is kids toys, as they are normally made and packaged with plastic.
Now, Build Your Own Kits have a launched a range of eco-friendly toys, including a Paper plane Launcher, Microscope, Marble Run and Telescope which are made from high quality sustainable cardboard.
These fabulous gadgets are not only fun to build, but the are educational and STEM focused gadgets that don't cost the earth and for that extra special gift, they have just teamed up with Not on the High Street to offer personalised versions of their products.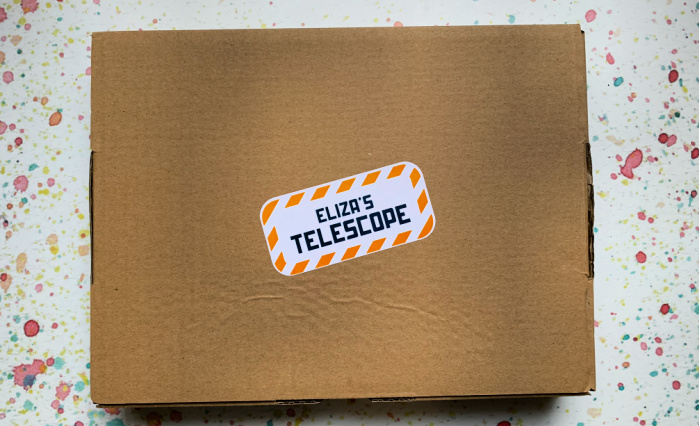 We were invited to build their personalised Build Your Own Working Telescope, which comes with a glass optic lens which has an incredible x16 magnification.
Eliza was really excited to get started, especially when she realised that the telescope is personalised with her name.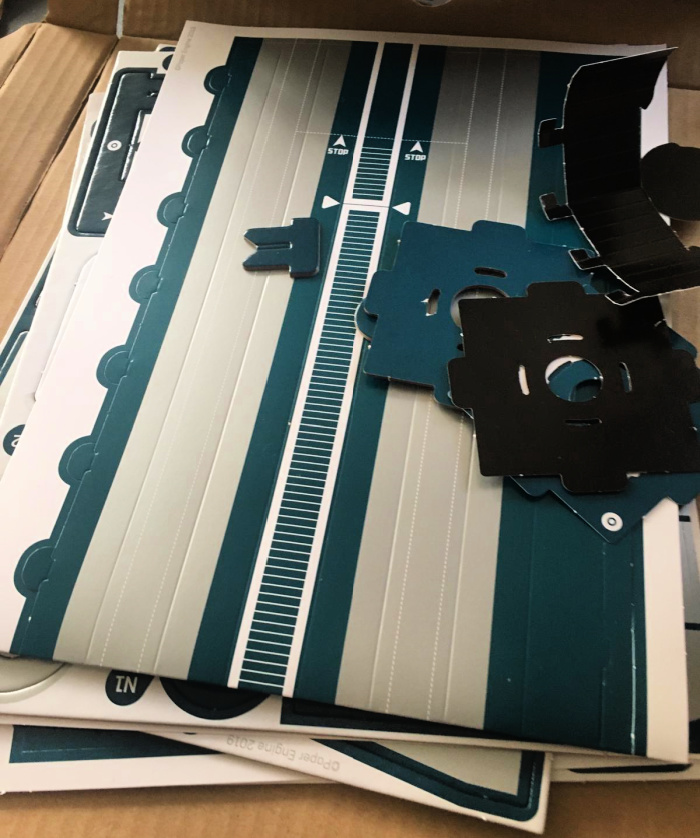 There are clear and easy to follow instructions on how to build the telescope, but it definitely isn't a one person job – especially when trying to build the section that hold the mirror. Older children might find it easier though.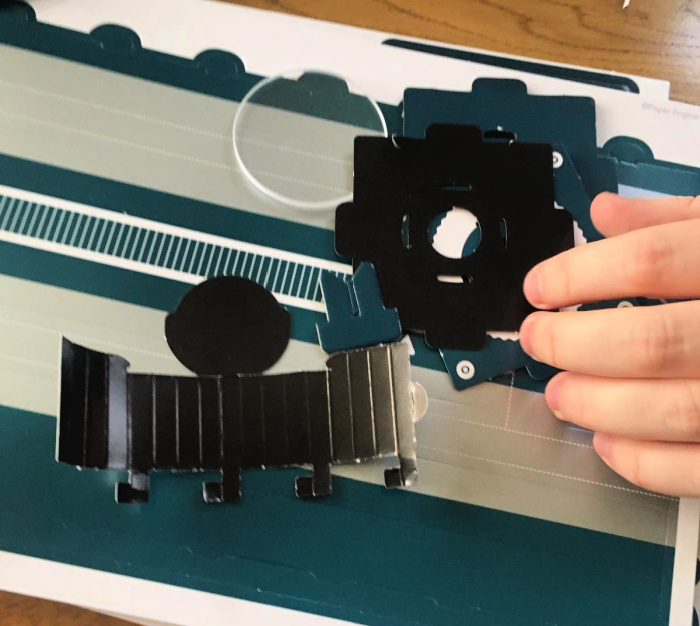 It is constructed using slot-together techniques, so there's no glue, no mess, no fuss and once built, the telescope feels really sturdy and easy to use.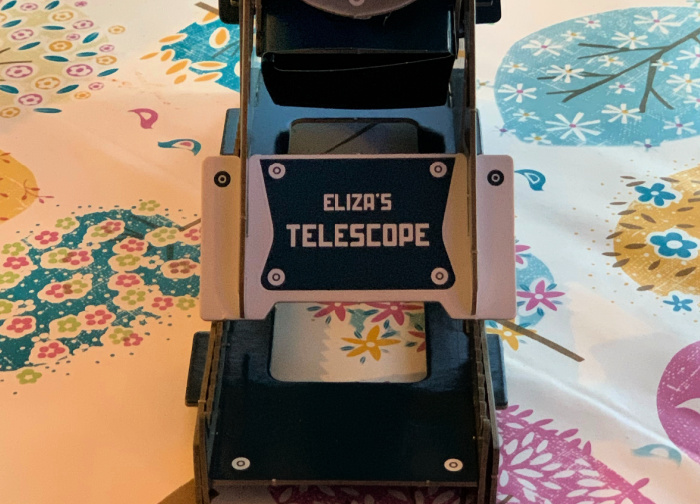 There is a hand degree finder to adjust the height of the telescope, a spotting tube to line it up and the main focus tube extends to 72cm.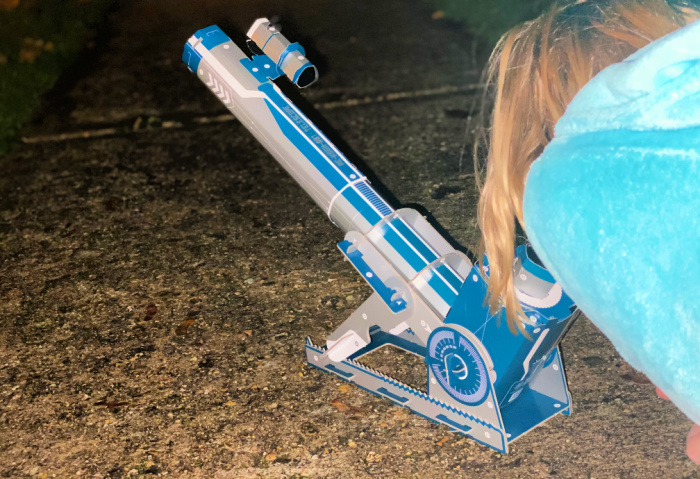 The telescope is perfect for spotting wildlife from the bedroom window or for looking at the moon, but you would need something more powerful to see the stars.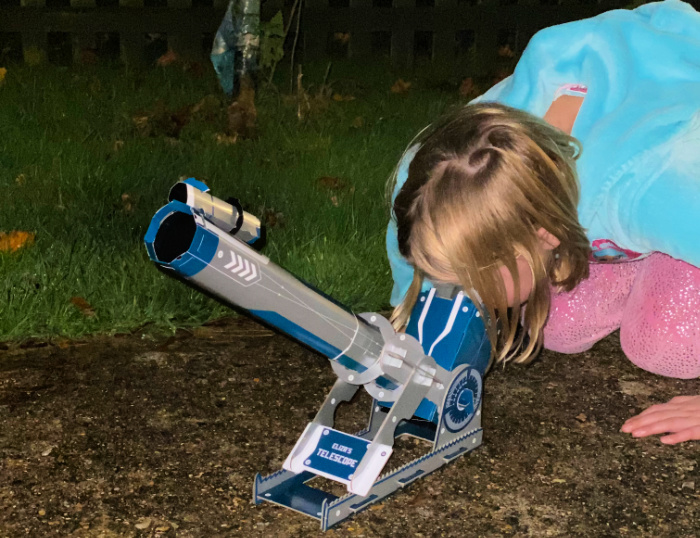 It is a lovely project for kids to do and is perfect for lockdown or the Christmas holidays!!
The Personalised Build Your Own Telescope has an RRP of £21.99 and is available from Not On The High Street.
Disclaimer: We were sent the Personalised Build Your Own Telescope to review. All thoughts and opinions are our own.