Collectibles are a big hit with kids of all ages, so when we heard about 5 Surprise Mini Brands, we couldn't wait to find out more.
5 Surprise Mini Brands are real shopping brands that fit in your hands and we were sent some to review.
Find your favourite brands like Skippy Peanut Butter, Aunt Bessies Yorkshire Puddings, Pez sweets and Mentos Gum.
5 Surprise Mini Brands – Mini Mart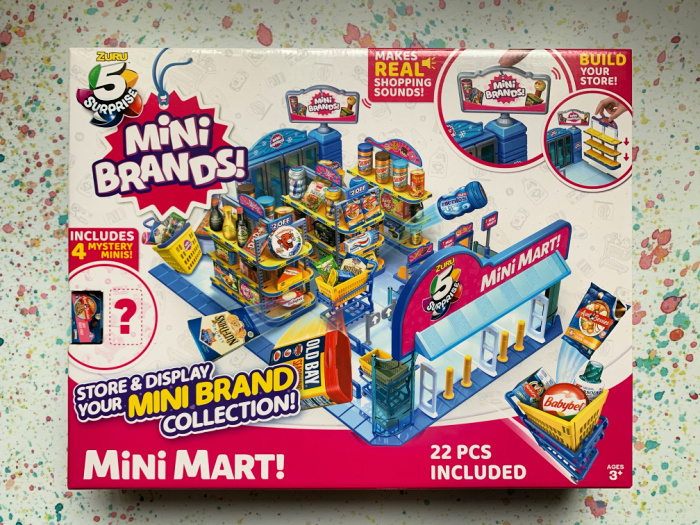 5 Surprise Mini Brands Mini Mart is the ultimate way to store and display your mini brands collection, by making your very own little shopping world!
You start by building up your base plate and store front to make your very own supermarket.
The set includes store front, shelves, cash register as well as other accessories. I set Eliza up to build it, but she found it really  fiddly so she handed over to me and it took me a good hour to build.
Every Mini Mart comes with 4 mystery minis to start stacking your shelves, which really do look like their life size versions.
5 Surprise Mini Brands Electronic Mini Mart is available from Smyths Toys and is currently on offer at £19.99
5 Surprise Mini Brands Collectibles
Once you have your mini mart, it is time to fill your supermarket with REAL miniature collectibles. Each capsule is a surprise unboxing with dozens of miniatures and surprise shopping accessories to find.
There are over 100 miniatures of your favourite brands to collect, including rare Metallic and Glow in the Dark minis, and Super Rare Golden Minis too!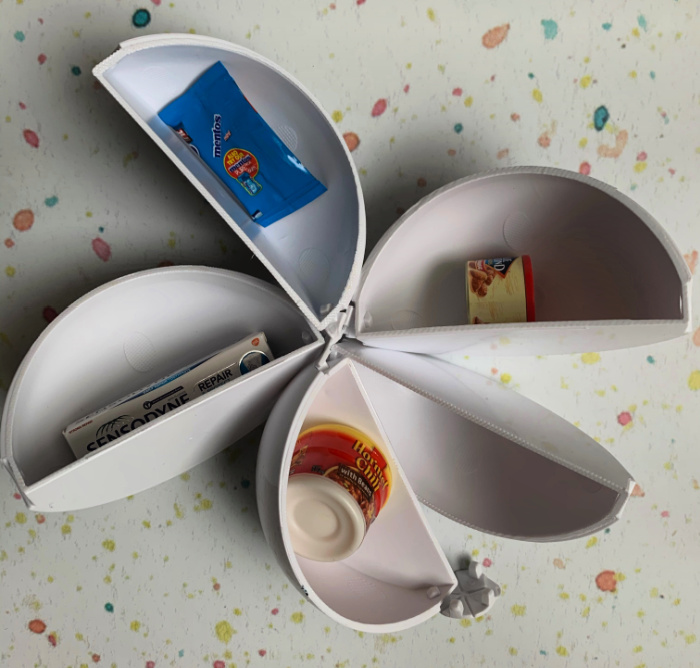 Collect them all to create your own mini shopping world!
5 Surprise Mini Brands start from RRP: £6.99
Disclaimer: We were sent 5 Surprise Mini Brands to review, all thoughts and opinions are our own