As we enter Lockdown 3.0, the return to the dreaded homeschooling has begun.
The 2nd lockdown passed with relative ease as the schools were open for business and the kids loved being back in the classroom with their friends, so when it was announced schools were closing again, the initial excitement at having no school, was soon replaced with worries about not seeing their friends.
This time around, the schools have had time to prepare and the kids have three lots of live lessons with their teacher every day, interspersed with activities at home.
One thing the kids have been encouraged to do is to read everyday.
Back in the lockdown in March, I was invited to review Books2Door and we were really impressed by their affordable book delivery service.
Prior to the kids return to school, we were invited to review one a book set from their bestsellers list and we chose Julia Donaldson's Songbirds Collection for Lilah.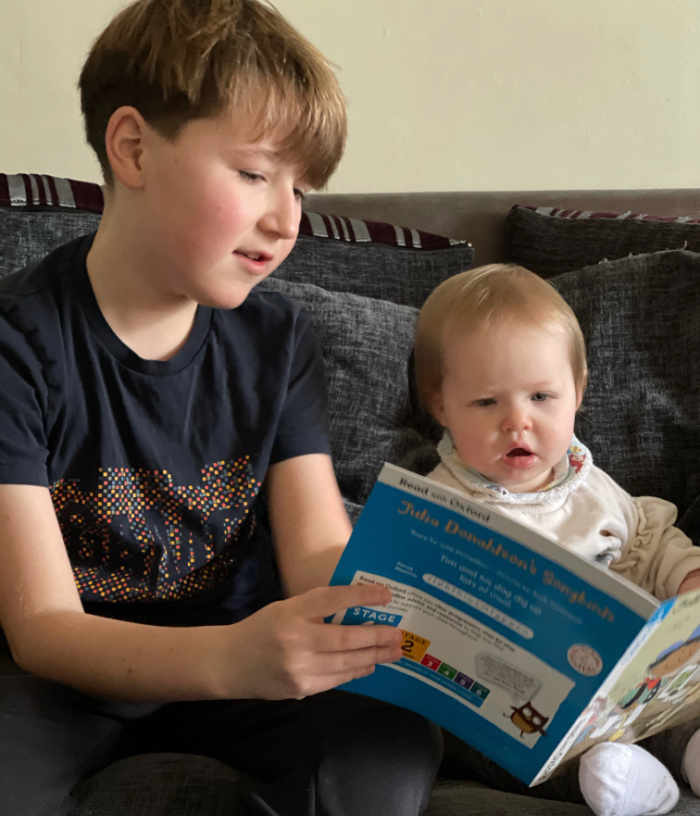 The set contains 36 books packed together neatly in a wallet with phonics stories and reading advice to help parents and teachers guide children aged 0-5.
The exciting titles are carefully levelled to help readers gain reading confidence step by step, helping to ease children's minds and help them develop their reading skills comfortably through playful rhythm and rhyming tales.
Children can start by listening to the stories and then gradually start reading themselves to level up their reading skills to prepare them for classes in school, especially as children move on from class to class, year to year.
This collection can also serve as a fantastic additional resource for home learning and can truly help kids prepare themselves for new challenges and tests in school. We have tasked Sebby reading some of the older books to Lilah as he is less confident with reading compared with maths.
Each story is bite sized, and promotes a positive attitude towards learning how to read and we are really impressed with the set, which will grow with Lilah and be used for years to come.
Julia Donaldson's Songbirds Phonics Read with Oxford Collection Set (Stage 1 – 4) has an RRP of £143.64 but is available from Books2Door for an incredible £32.99
Disclaimer: We were sent this book set to review. All thoughts and opinions are our own