Having a January birthday is always a challenge, as although many shops have January sales, they also do not restock with new products until February / March time.
Eliza turned 10 last week, so birthday shopping was even more of an issue than normal, thanks to lockdown.
One thing Eliza has been asking for, for a while is a new scooter, as we always scoot to school and she has started going to places like Ramp Rats.
Skates.co.uk came to my rescue, inviting us to review the JD Bug Original Foldable Scooter.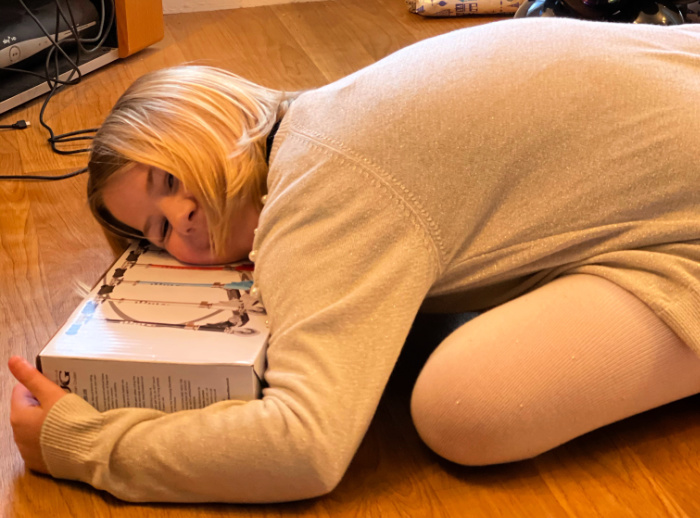 The scooter comes in six matt colours: silver, pink, purple, reflex blue, sky blue and black, with Eliza opting for purple and is ready to use straight from the box.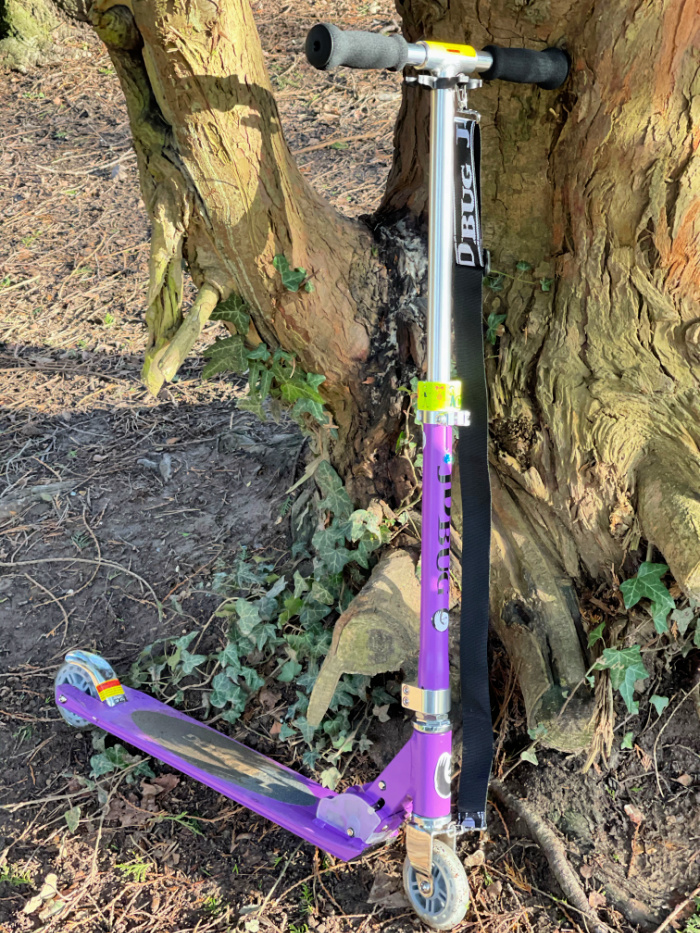 The JD Bug Original Street Matt MS130B Foldable Scooter is considered the safest, lightweight and most popular kids foldable scooter in the UK, with an extra safe folding mechanism and comes with carry strap for easy transport and is suitable for children aged 6 – 16+ years, thanks to the adjustable stalk.
The scooter is one of the lightest scooters around and folds down with one simple movement.
A big plus for me is the JG Bug carry strap and the multi-mount clip which holds the handle bars firmly in place when not in use and being carried, as it means I can easily carry it home, if I need to, without fear of it bashing into my ankles.
The handle bars have soft, comfortable foam grips and there is a large grip tape which covers more of the footplate to ensure a secure, firm, footing, whatever your age.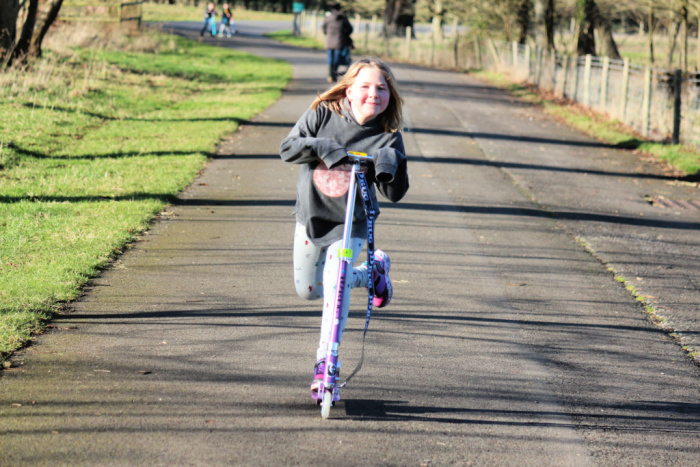 The scooter also comes with a sheet of stickers, so you can personalise your scooter how you want – Eliza has chosen the a selection of the Sloth ones for hers.
It is a great scooter and I am confident it is going to be used for years to come. The JD Bug Original Street Matt MS130B Foldable Scooter is currently on offer at Skates.co.uk for £49.95.
Disclaimer: We were sent the The JD Bug Original Street Matt MS130B Foldable Scooter to review. All thoughts and opinions are our own