When it comes to gifting a loved one, nothing beats the charm of personalised gifts. While any gift can make the recipient happy, it's the care and thought you put into a personalised gift that creates a lasting impression in their hearts. And, that's what truly matters.
If you're looking to go the extra mile and gift something really unique to a friend or a family member, here are some options to consider.
1. Photo coasters
How about reminiscing your good times while sipping at a warm cup of coffee? Photo coasters are great for those nostalgic coffee sessions. They are easily customisable and add a touch of uniqueness to something that otherwise is so simple. You can get a customised photo coaster for every member of the family, be it photographs or just their names. When not being used as coasters they can be lined up next to each other and be used as mini photo frames.
2. Bento Boxes
These lunch boxes are a cool way to pack lunch to school. You can customise a bento box to have unique designs and even match the backpack of the recipient. Customised bento boxes stand out so it's easy to never lose them. Plus, they are leak-proof, keep food safe, and air-tight so the food remains fresh — what's not to love?
You can design your own bento box or choose from a large selection of designs and fonts and add your name to it as well. Personalise a bento box and add a touch of your persona to it.
3. Photo Puzzle
Relive good memories by turning your captured moments into a jigsaw puzzle. Whether it's from a vacation or a celebration, you can take any photograph and turn it into a puzzle. Have fun in re-creating old memories by putting them back together piece by piece.
4. Door Name Plates5 Personalised Gifts That Your Family and Friends Will Love
This is an excellent house warming gift to give to a loved one. It is a great gift to give newly-weds too. Seeing a Mr and Mrs printed on a nameplate will put a smile on the faces of any newly married couple.
Customised nameplates come in all shapes and sizes and are made from various materials such as wood, ceramics, metal, etc. You can customise the nameplate in a lot of different ways — play around with fonts, add a photo, or jazz it up with fictional characters that the receiver might be fond of.
5. Customised Jewellery
Who doesn't like custom jewellery? From getting your initials engraved on rings to names and charms on bracelets, you can customise so much with a piece of jewellery. From adding photos, zodiac signs, symbols, initials, etc. to choosing specific birthstones or colours, there are endless possibilities with custom jewellery. Light and dainty or bold and statement-making, whatever be the style of the recipient, you can always create something unique for them that matches their personal taste and serves as a token of your love and care.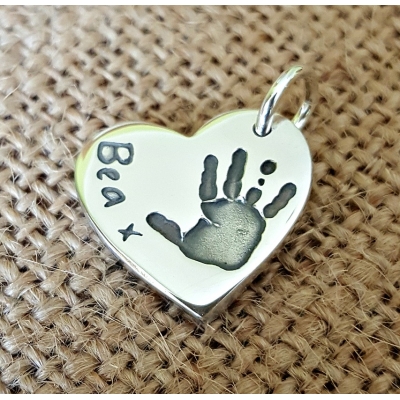 Take inspiration from these gift ideas and give your loved ones a gift that tells you've picked it keeping them in mind. That's bound to make them feel special and that's your mission accomplished!