Wondering what to birthday gift to give to an artsy friend of yours? Or you might be looking for a perfect anniversary gift for your artist cousin? Finding an appropriate gift for artistic people can often be quite a task.
After all, they have unique personalities. And while some are vibrant and colourful, others can be sombre and poetic. Just like every individual is different, presents for them too have to be unique and well-thought out to match their persona.
Here are six unique gift ideas that can help you to pick out that perfect gift for your loved ones with a creative bent of mind.
1. 360 Degree Camera
For the gifted photographer or even the aspiring shutterbug, a 360 degree camera will be a gift that they will adore. This camera will allow them to capture wide panoramic images and add stars to their work. It will also support the flexibility to shoot enthralling videos or add effects to still images. The combination of their creativity and the innovation of this device will take their photography to a whole new level.
2. Smart Pens
How often do we wish to convert our imagination into tangible things? Fortunately, with smart pens, it is now possible to recreate our creative thoughts into objects that we can see, touch, and feel. You can opt to gift 3D Printing Pens to the 'Alice' of your circle and allow her to bring to life the things from her wonderland. You have another ingenious choice in the form of a "Scribble" pen that scans colours from any real life object and lets you write in that very colour itself.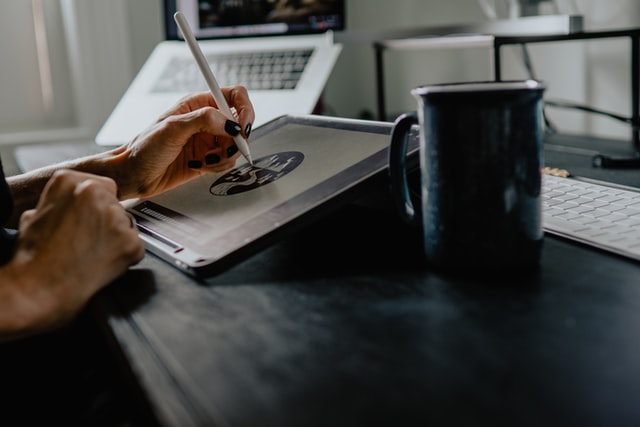 3. Gourd Thumb Piano
The musical genius will be grateful to you for this one! A gourd thumb piano is a tiny percussion musical instrument from the African heritage. Its compact size makes it convenient to be carried around with ease which makes it possible to learn or practice playing this instrument almost anywhere.
Alongside, its uniqueness helps it to be a great statement decorative piece. Studies have shown that, the gourd thumb piano helps to alleviate anxiety and stress – another wonderful reason to get your hands on this beauty to express your affection and care towards the ones that matter.
4. Sketching Wallet
A sketching wallet is a compact sketching kit complete with papers, graphite pencils, an eraser, a board for support, and sketching tools. This one is bound to be loved by the artists who don't wish to miss a chance to quickly capture a beautiful moment in paper for eternity. Its small size and light weight make it a best friend to the artist on-the-go.
5. Table Easel
Table easels are apt for the artists who like to keep things organised. This easel can be easily opened and propped on a table or any furniture with a plain surface. It has clips to hold the canvas in place along with stands to place brushes and paints. But what makes it unique? Well, this table easel doubles as a case for art supplies as it can be folded into a neat suitcase that you can carry around without the worry of misplacing your paints and tools. It's so handy that even Picasso would've vouched for it!
6. Customised Backpacks
Often, the art of our artistic folks remain confined to paper. Will it not be beautiful to take their beautiful pieces of work and assimilate it with the things that they use in their day-to-day lives? You can visit Artfia Australia for customised backpacks where you can have their artwork printed onto the bag. It will definitely be a matter of great joy to now proudly carry their art around for everyone to see.
7. Custom Stickers
Custom Stickers can be created in any size, shape and quantity and have endless possibilities. They could be used to personalise and decorate someone's room, car or property, or to advertise their small business.
With these unconventional gift ideas, you can be sure to delight your artistic friend or family member.