Huzzah!!
Half term week at last and no battles to do schoolwork this week, plus a week off for both my husband and I.
Normally we would be heading away, but not this year thanks to lockdown. It is also the anniversary of our Spanish holiday where I spent the week in hospital with Sebby as he had pneumonia.
On Thursday I got a phone call from my GP. I was slightly concerned it was to do with the results of my recent smear test, but they invited me in for my COVID jab on Saturday. I am eligible as I take immunosuppressants for arthritis.
Here is our week:
Sunday 14th February
We never normally celebrate Valentine's day, last year we were in a Travelodge with all the kids as we had an early start to travel to Spain the following morning.
This year we made more of an effort for it to be a nice day.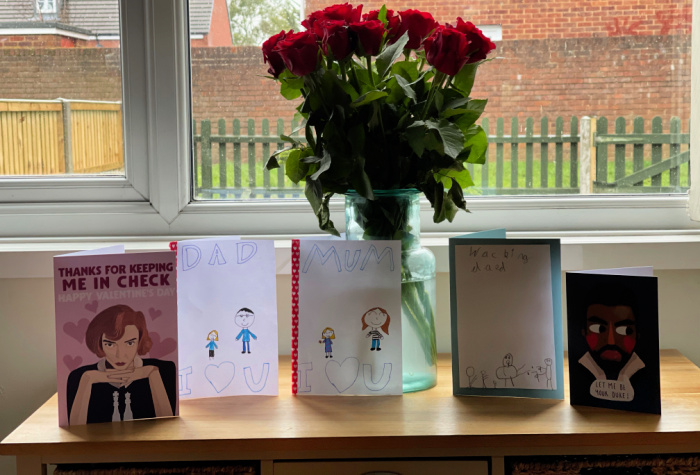 As you can see, Netflix inspired our choice of cards this year, Eliza made us a card each and Sebby made a card for just Daddy. The plan was to get out for a walk along the beach, but sadly the weather was against us so we decided to stay at home and enjoy the Cronuts I had bought the day before.
Our dining room is more of a playroom at the moment, with the kids game consoles in there, so for our evening meal they carried the dining table into the lounge, so we could eat in peace.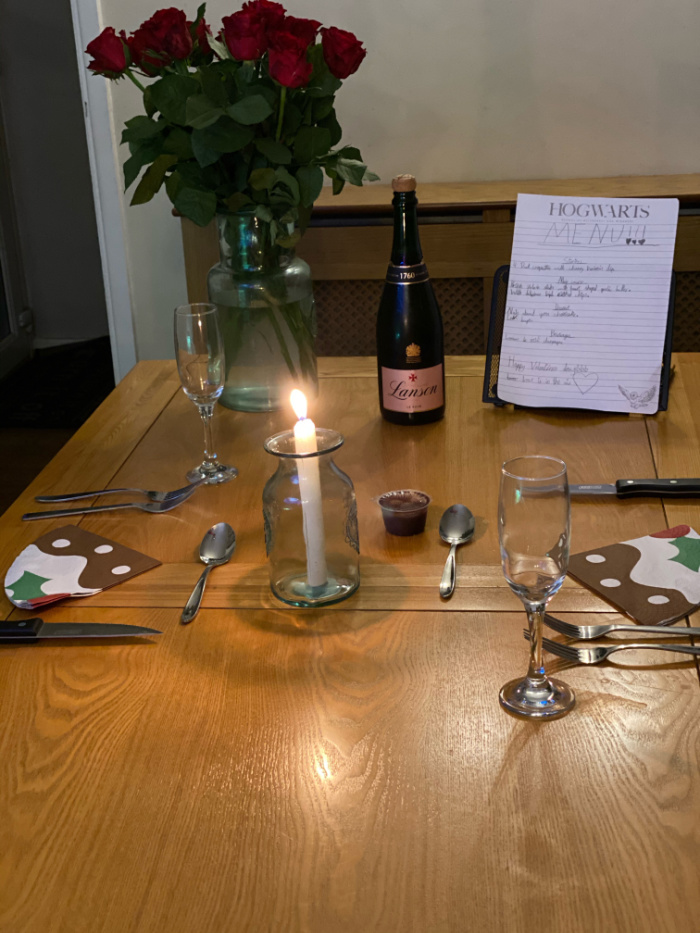 Eliza wrote up a menu for us and her and Isaac were our waitress and maître d'.
It was a really enjoyable evening, our Valentine's meal deal from M&S was delicious and the kids loved being part of the day.
Monday 15th February
The kids were finally on half term, so no schoolwork. I had to be up early however, as I had to go and collect Lilah.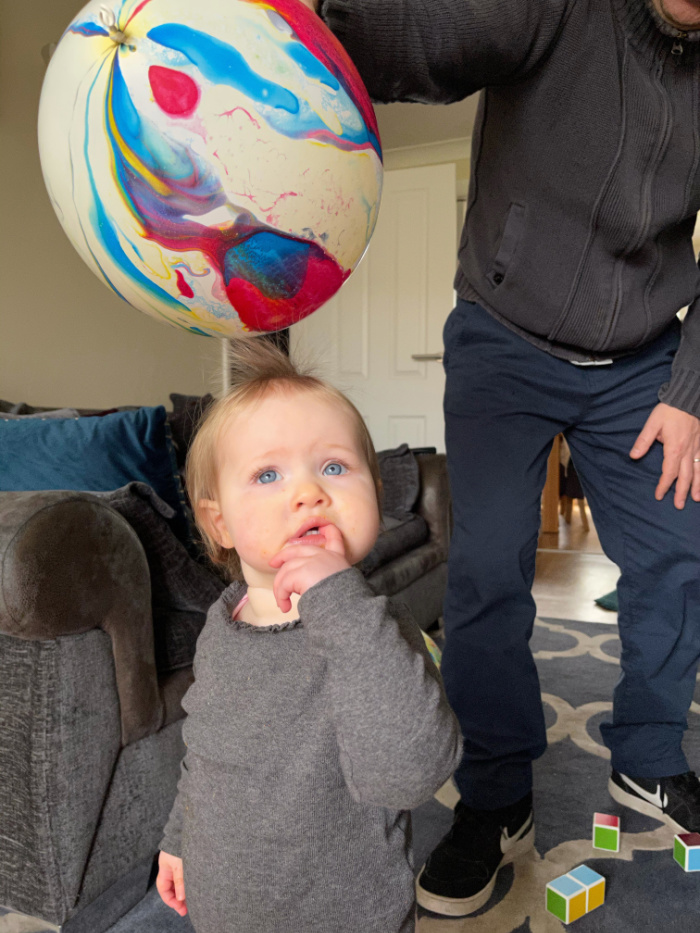 It was so nice not to have to worry about zoom calls and lessons plans and we did manage to avoid the rain and get out for a walk.
Or shall I call it more of a paddle!!
Tuesday 16th February
Another early start for me as we had Lilah again, but this time we were housebound for the day as the weather was awful and our local walks closed.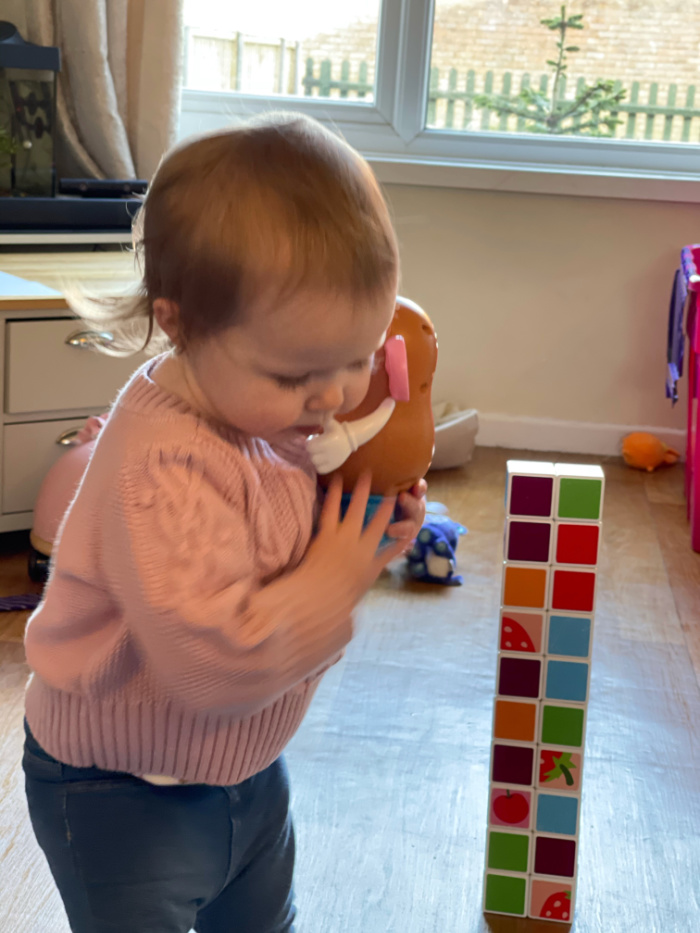 Eliza had been sorting out her room and found some more toys for Lilah to play with, She took a particular shine to Mr Potato Head.
Wednesday 17th February
On Wednesday we took delivery of a food hamper from Pantry House.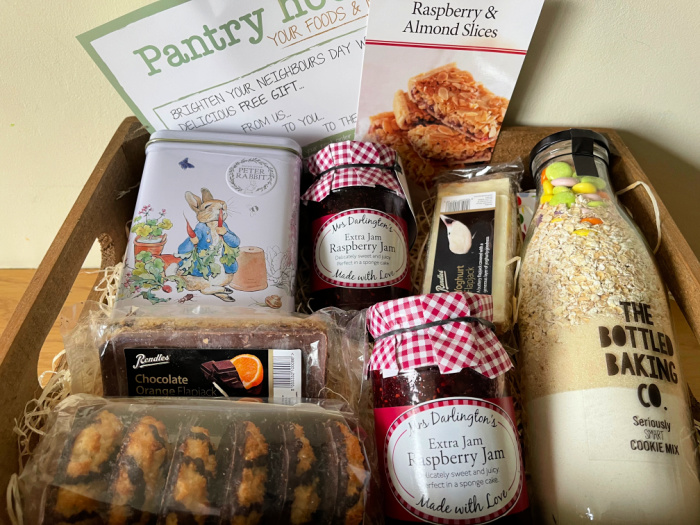 Inside was a biscuit mix and Eliza could not wait to get baking.
Let's just say that the cookie's didn't last long in our house, but they were delicious.
Thursday 18th February
Finally some sunshine!!
We love our family bike rides, but Sebby has always been on the back of mine. We have tried to get him cycling before now, but he never seemed to have the ability to peddle forwards. Today we took him out, determined to get him going.
He did really well, if not very fast. We took it in turns to coach / push him along and on our four mile walk, he cycled at least half of it – now just to get him going without stabilisers.
Friday 19th February
The sunshine didn't last long and we were welcomed to another day of rain, so decided on an 80's movie marathon, introducing the kids to Who Framed Roger Rabbit, Splash and Three Men and a Baby.
We now have a list of even more films to try next, with Herbie next on my list, after being sent this fab Playmobil Beetle to review.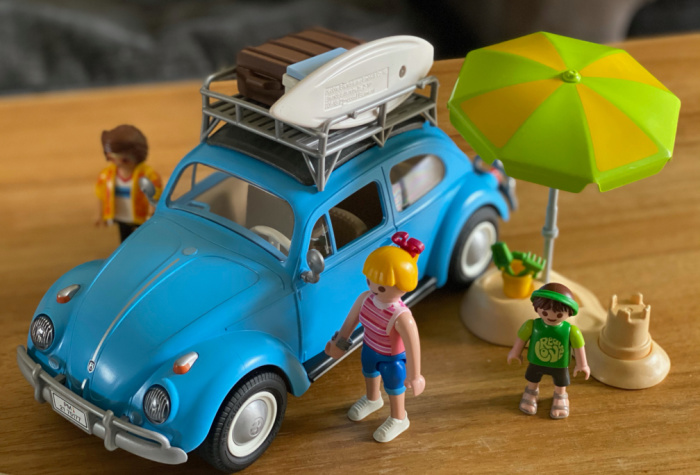 Saturday 20th February
COVID vaccination day for me!!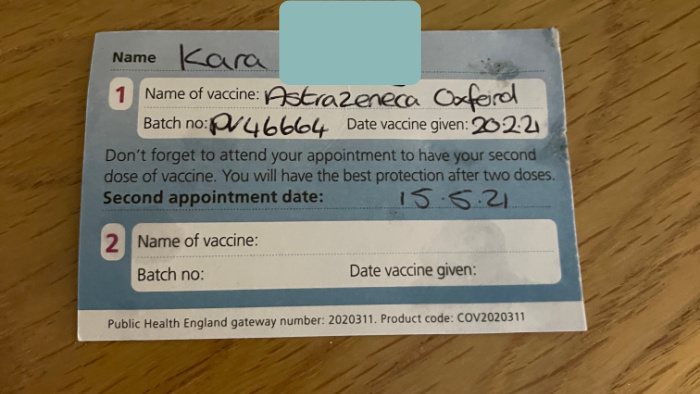 I had to join a queue to get in, but it didn't take long and didn't hurt a bit!!
We also did some more baking with the kids too, making Raspberry and Almond slices and chocolate rice krispie cakes.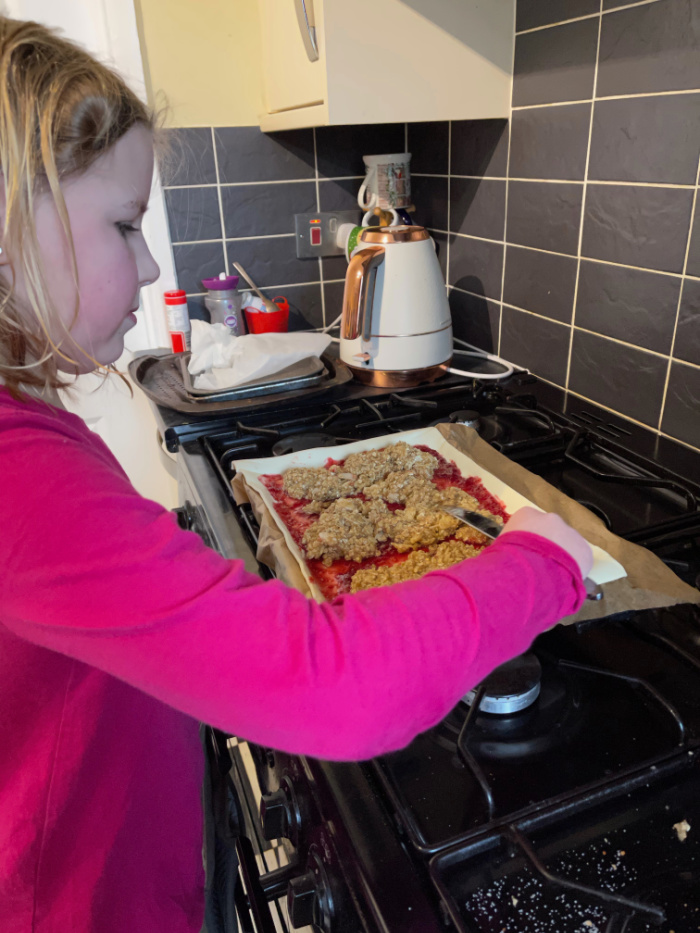 How has your week been?
You are invited to the Inlinkz link party!