Mother's Day is just a couple of weeks away and finding the perfect gift can be tricky.
If your mum / partner loves social media or photography their are two fabulous options from Joby that would make the ideal gift.
JOBY® StandPoint
We all want a phone case that protects our smartphone and the StandPoint case does, but it also has a unique feature: it comes with its own built-in built-in aluminium tripod legs. 
I have had my trusty Joby tripod's for several years now, one for my phone and one for my DSLR and they are great for vlogging or taking images at home, but I almost always forget to take it out with me.
The Joby StandPoint allows you to get creative and enjoy producing content on the fly whether you are at home or away, and includes an easy-carry lanyard as an optional accessory.
How does it work? 
The case fits on your phone like a normal phone case but it's at the back that the flip-out legs can be set up like a normal tripod.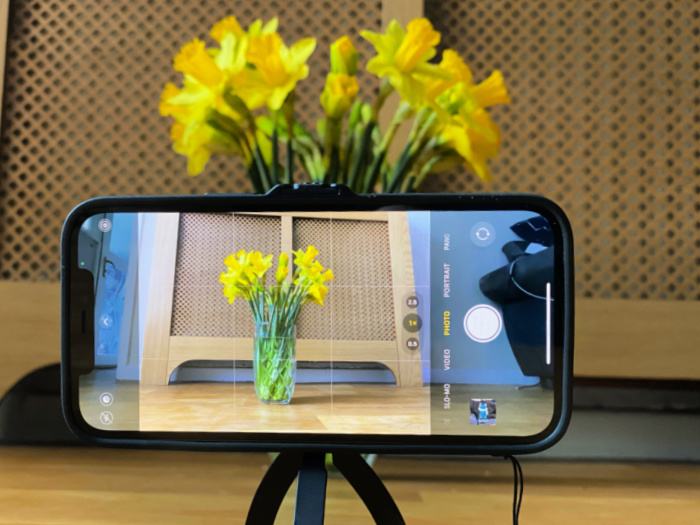 It has little rubber feet to make sure it stays where you place it, perfect for photography, watching films or even that lockdown Zoom call.
You can also add a Wavo™ or Wavo™ Mobile microphone to your iPhone via the built-in cold shoe to grab some quality audio.
Choose your perspective with individual leg adjustments and angle your iPhone up or down at a moment's notice.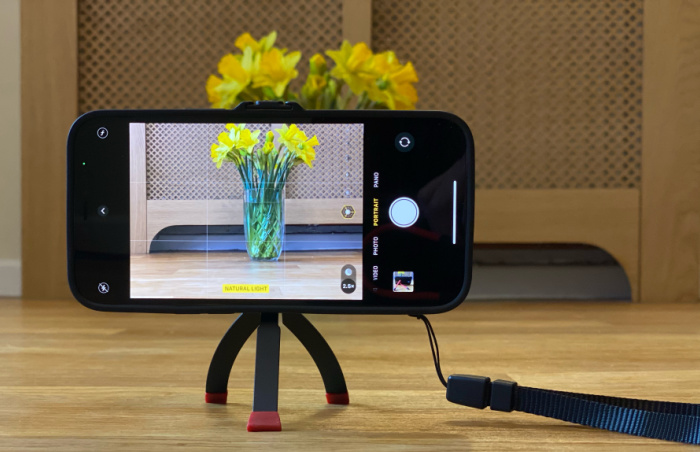 When you aren't accessorising, use one of the two supplied cold shoe caps to smooth out the StandPoint's edges for ultimate seamless pocketability.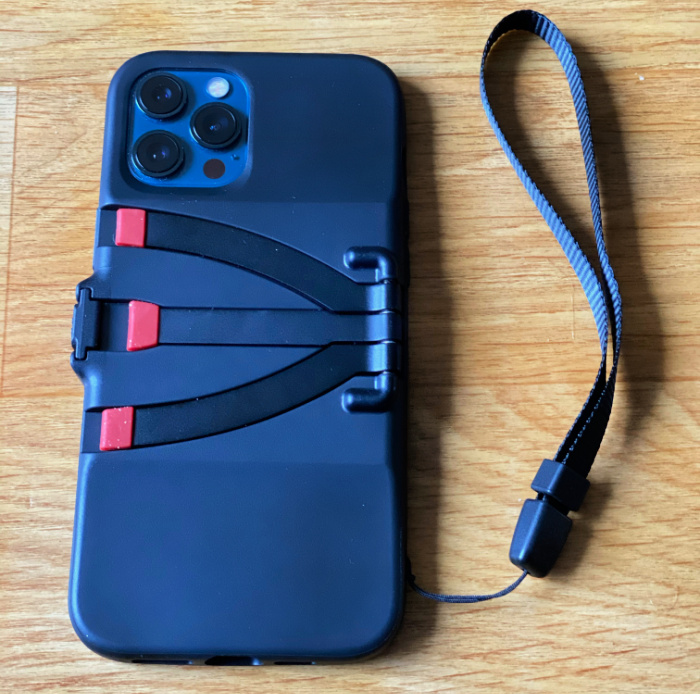 And if you have wireless charging, StandPoint is compatible. Just unfold the tripod legs and place it on the pad.
It is a really clever idea and I was really surprised by how sturdy it felt. The case is doesn't feel as bulky as I expected, but it is heavier than a normal case, so that is worth bearing in mind if you carry your phone in your pocket a lot.
The Standpoint has an RRP of £34.99 and is compatible with all iPhone X, 11 and 12 models and the Pixel 4.
JOBY® FreeHold™ Phone Grip
If you don't want to commit to a new phone case, the JOBY FreeHold system works by allowing your phone to be held securely and comfortably with a back, sliding elastic finger loop.
Slide the finger loop down and witness the magic! Once the finger loop is released, a patented connection point is revealed. Here is where you can attach the two accessories: flexible wrapping arms and ¼" tripod adapter.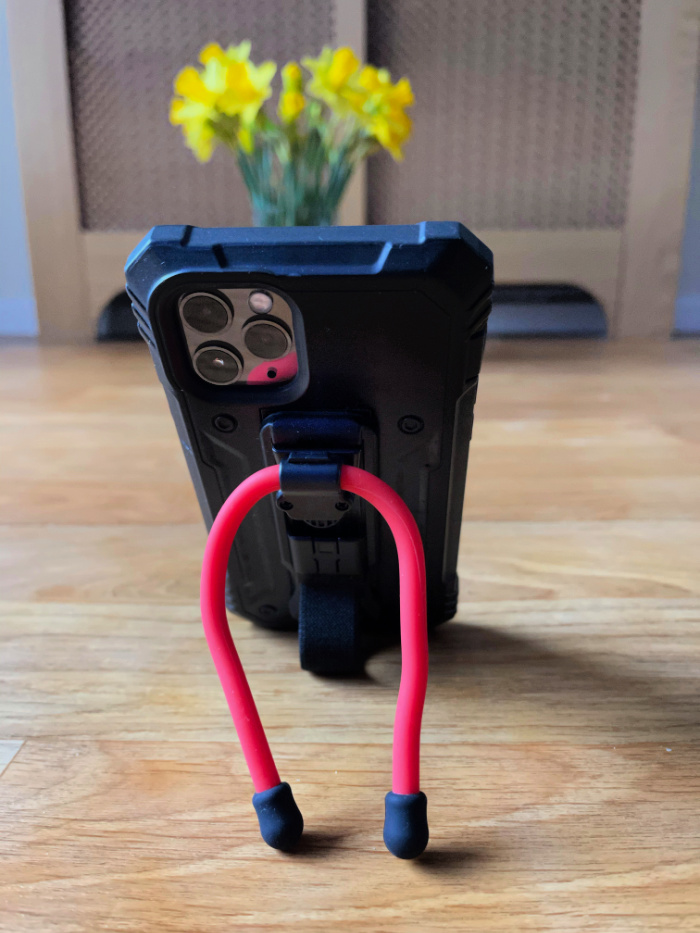 Get crazy with the wrapping legs, hang it, wrap it or even set it up as an adjustable kickstand. For ultimate connectivity use the tripod adapter (included in the kit) to connect to any GorillaPod®, ¼-20" tripod or stand.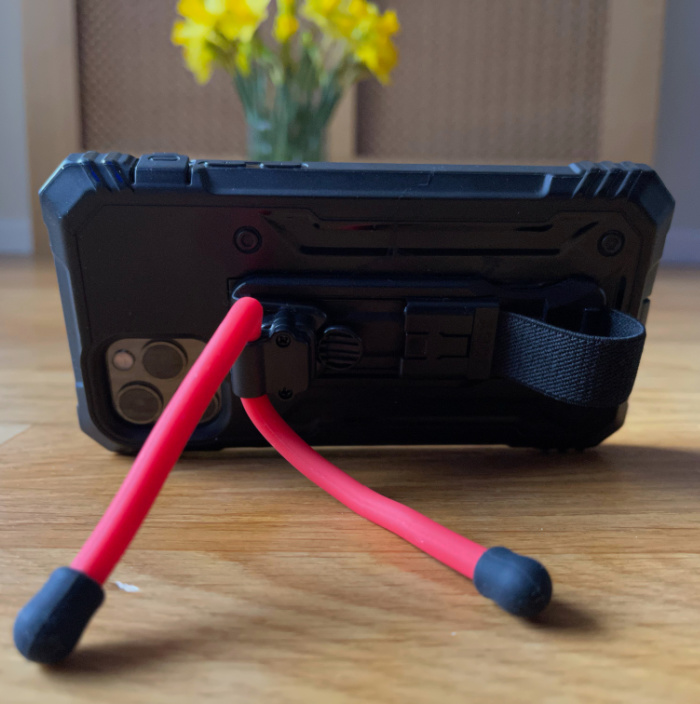 It comes in sticker and phone case options and we attached to my husband's existing phone case. The universal adapter sticks to most phones and cases, but is not compatible with wireless charging, so bear this in mind when purchasing.
The Freehold is perfect for Tik Tok and Reels creations as you can get some fun angles on your phone by attaching it to objects, both indoors and outside and costs just £8.95.
Disclaimer: We were sent the Joby Standpoint and the Joby Freehold to review. All thoughts and opinions are our own