Are you counting the days until the next bank holiday? We're not far from the Spring Bank Holiday, and chances are it's going to be legendary. Indeed, as the lockdown has just reached a new roadmap milestone, we can now officially meet with another household indoor, book restaurant tables that don't force you to eat outside and schedule a cheeky escape room. Yay!
Except for one thing, though: you won't be the only one planning to spend a day out this bank holiday. So rather than heading to towns that are likely to be crowded, why not consider spending your time outdoors if the weather allows? Here are some ideas for fun family activities:  
Take everyone golfing
Mini golf has been a favourite during the many lockdowns. They can keep the whole family engaged safely. As most households are planning to visit places and go to indoor venues, your local mini golf is likely to empty; It's a good thing as you don't want crowds around you, especially as not everyone has yet received their vaccine. The best thing about an afternoon at the mini golf? The tea shop that is just in its vicinity, so you can sit down and enjoy a slice of cake with a fresh brew after the game. 
Is it time to go swimming?
Admittedly, if you live by the sea, it might be a little cold for a swim. But it's certainly not cold enough to take your first jetski lesson. Here's a tip for every newcomer to water sports: You want to invest in quality ladies wetsuits that will keep you protected. Your typical beach holiday bikini isn't going to be enough for jet skiing or any other water activities such as diving. There are two reasons for this. Firstly, the water is cold. Let's never forget: this is the UK, end of May after approximately a month of rain and wind. Secondly, jet skiing is a lot of fun, but you are going to spend a lot of time falling into the water. You want adequate protection because water bruising can be really sore on the next day! 
For something a little quieter but just as exciting, you'll find plenty of diving schools providing lessons to beginners in some of the quiet Channel water. 
Outdoors escape games
Technically, escape rooms have officially reopened their doors. But if you are still cautious about indoors games, you could look for an outside challenge. Outdoors escape games can challenge your brain in some of the most stunning locations. Typically, you'll need an app to follow the game. But you can also find some scheduled activities in parks or large rural areas, combining agility and smart thinking. 
Embark on a tree-top adventure
Tree-top adventures await! Go Ape is a favourite for young and old adventurers. With over 30 locations across the UK, you are guaranteed to find one that's just around the corner. Most visitors spend an entire afternoon exploring parcours in the trees. The park also has accessibility-friendly routes for visitors. Tree-top adventures start for kids over 1m tall, so make sure it's suitable for your family.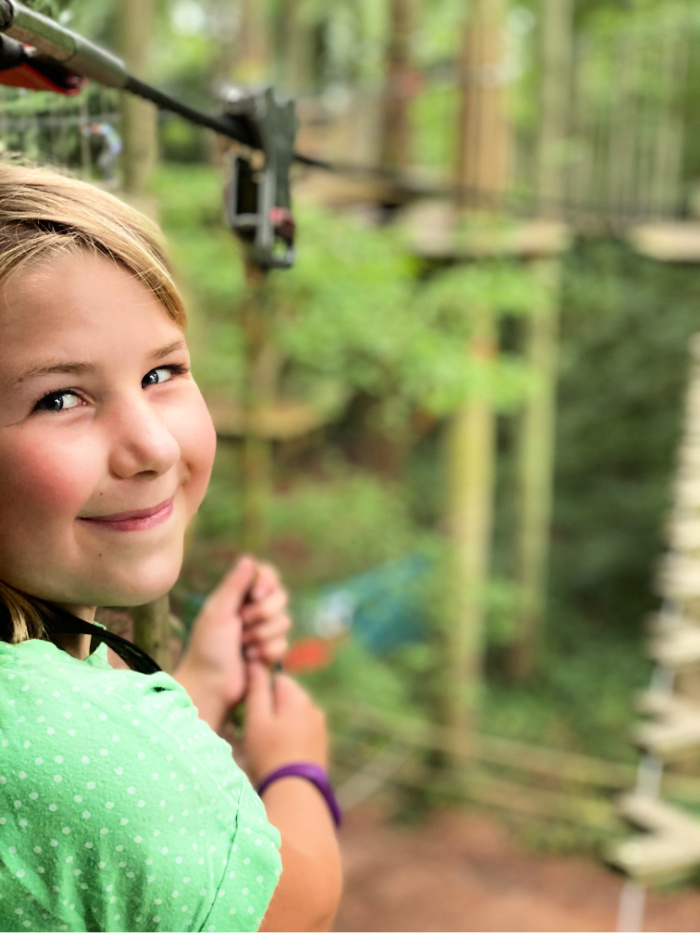 Have you already planned your bank holiday activities? To stay on the safe side, you want to avoid busy towns and restaurants. But thankfully, there's plenty of outdoors alternatives that pack a tonne of fun!