The weather has finally improved, meaning we can get outside and enjoy the great outdoors.
My kids love getting outside and I love listening as they make up stories and act them out as we walk.
For those looking to take their creative play time outdoors this summer, there is a brand-new series of pre-school storybooks and cuddly toys available now, born from the concept of the imaginary worlds and characters created when children play.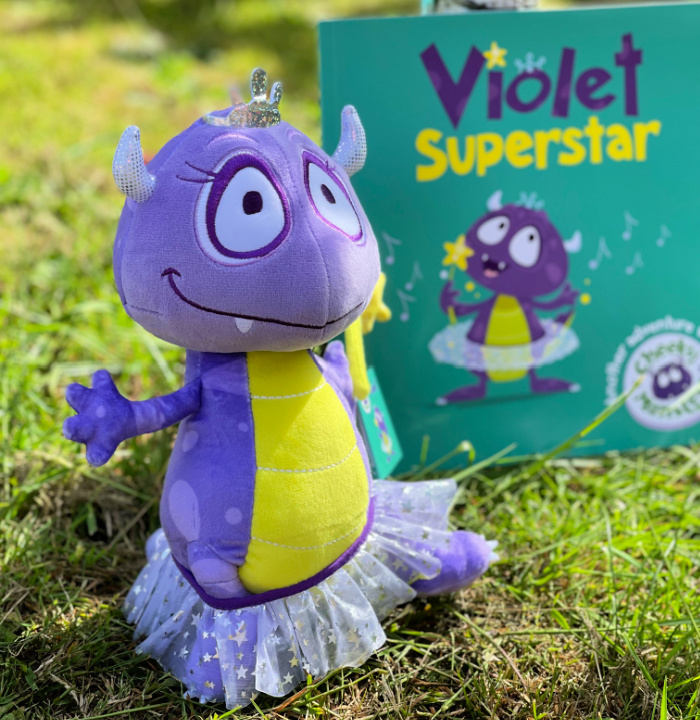 The Cheeky Monster mission is to inspire young minds to be curious, creative and make every day an adventure. They even have their very own YouTube channel and website with creative inspiration, singalongs and story readings.
The website features free downloadable content with themed activities based on the storybooks, such as How to Build a Bug Hotel, How to Build a Rocket and lots of creative craft fun for the family!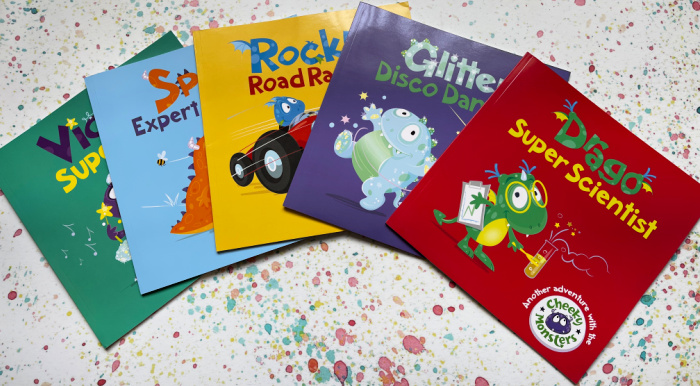 Everyone has a Cheeky Monster, which one are you?
Violet – Superstar – One day, when Cheeky Monster Violet calls round to play, she waves her sparkly wand, and soon has everyone singing and dancing in a spectacular show! It's time to make lots of noise and sing along to the Cheeky Monster song!
Glitter – Disco Dancer
One day, Cheeky Monster Glitter tumbles through the wardrobe into his very own fashion studio! With help from all the Cheeky Monster friends, Glitter styles the most fabulous outfits, and finds the perfect theme for his show. It's time to disco!
Drago – Super Scientist
Cheeky Monster Drago is on a special space mission. She has found all the things she needs around the house to build her rocket. Now, in her secret science laboratory, the Cheeky Monster scientists work hard together, and before long it's time to launch their rocket to the moon! Blast off!
Rocky – Road Racer
If you're feeling full of beans, look out, as Rocky is sure to whisk you away on an adventure! One day, Rocky knows just how to shake up a boring car journey. With a VROOM! he soon has everyone zooming around his racing track in their very own racing car. Who will cross the finish line first?
Spike – Expert Explorer
When Cheeky Monster Spike spots litter in the park, he calls everyone to join his tidy-up parade. Suddenly the Cheeky Monster friends find themselves on an exciting nature trail, but the bugs they discover need help, and Spike knows just what to do! Watch as they build a fantastic bug hotel and learn how to build your own!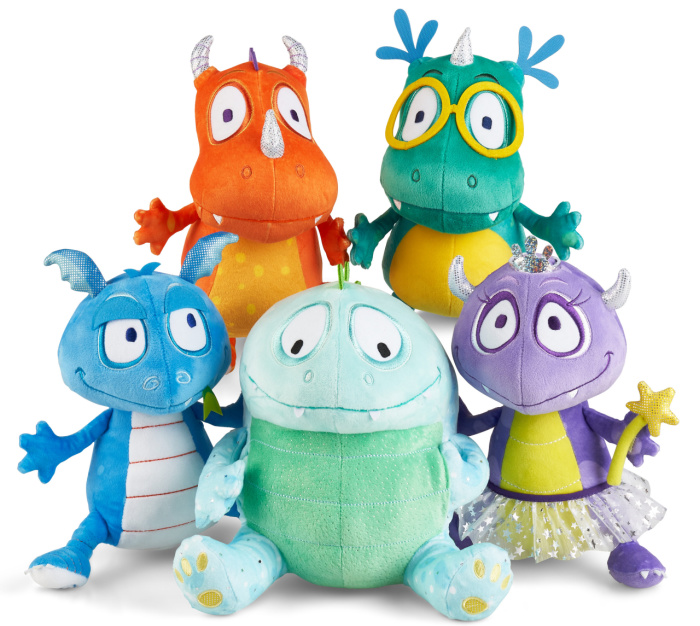 Whether you're taking Spike out on his explorations in the sun or staying in from the rain and following one of Drago's new science experiments. Cheeky Monsters has something for everyone at any time this summer.
The Cheeky Monsters books have an RRP of £6.99 and the plush toys £14.99. Both are available from shop.mycheekymonsters.com
Thanks to the Cheeky Monsters team, I have a book and cuddly toy* to giveaway to one lucky reader.
*chosen at random
To Enter:
Fill in the Rafflecopter widget below to verify your entries
Please read the rules below
Closing Date: 27th June 2021
If there is no form hit refresh (F5) and it should appear
If still not working please check that your computer is running Javascript
Mandatory Entry: Leave a Comment – tell me which Cheeky Monster would you most like to win and why?
Rafflecopter will tweet, like and follow on your behalf making it really easy to enter
Really want to win the prize? Come back every day for bonus entries via twitter
a Rafflecopter giveaway