One of our favourite days out locally is to Corfe Castle and if we are not climbing the castle itself, we will be finding somewhere which overlooks it for a bracing walk and a fabulous photo opportunity.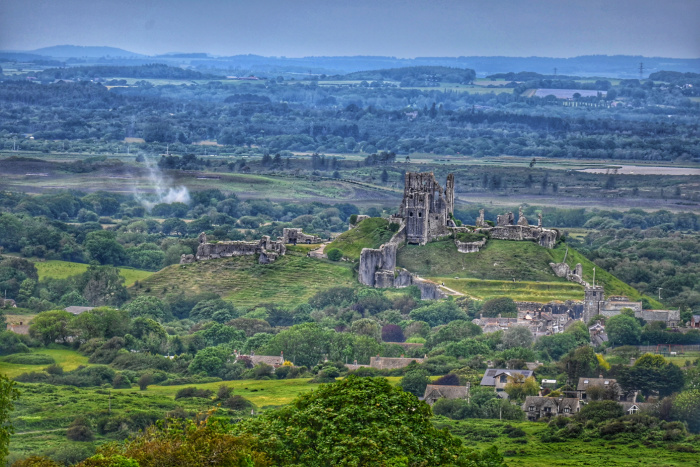 After trekking up and down the hills around Corfe, it is perfectly acceptable to reward yourself with a pub lunch and on Monday, we did just that when we were invited for lunch at The Greyhound Inn, which sits in the shadow of Corfe Castle, in the heart of the village of Corfe.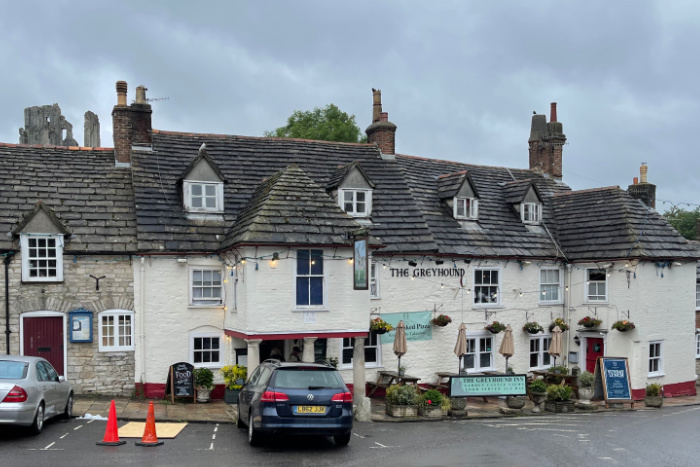 The plan was to sit in on their terrace and admire the views of the castle, but unfortunately the weather wasn't playing ball, so we sat inside the stunning building, some of which dates back to the 16th century.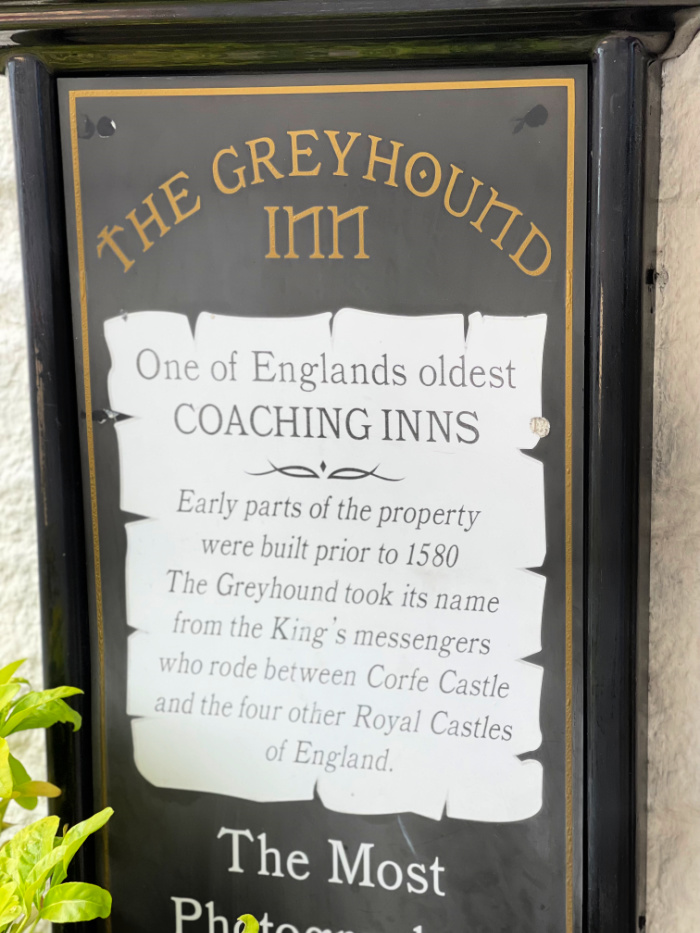 Inside, we had to scan in using the NHS Track & Trace app and then follow the one way system to our table. Like all restaurants, we had to pre-book wear masks, although once we were seated we could remove them.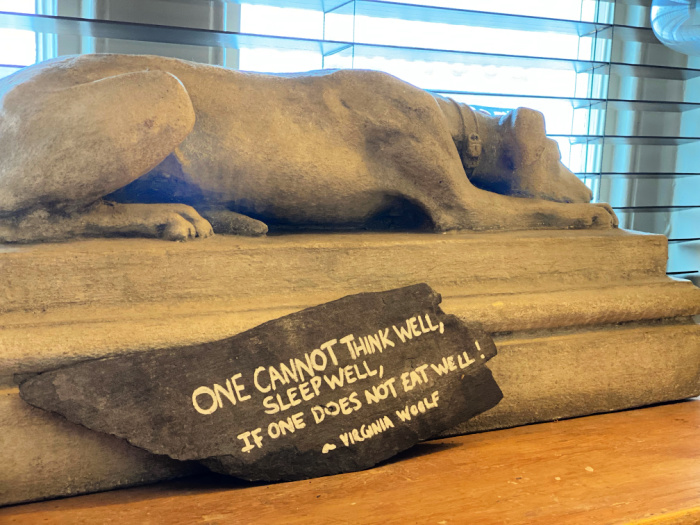 The pub sells a good range of inest cask ales, keg lagers and ciders from local breweries such as The Dorset Brewing Company, Ringwood Brewery and the Purbeck Cider Company, alongside a premium wine selection and a large selection of mainline and boutique spirits, including their own infusions.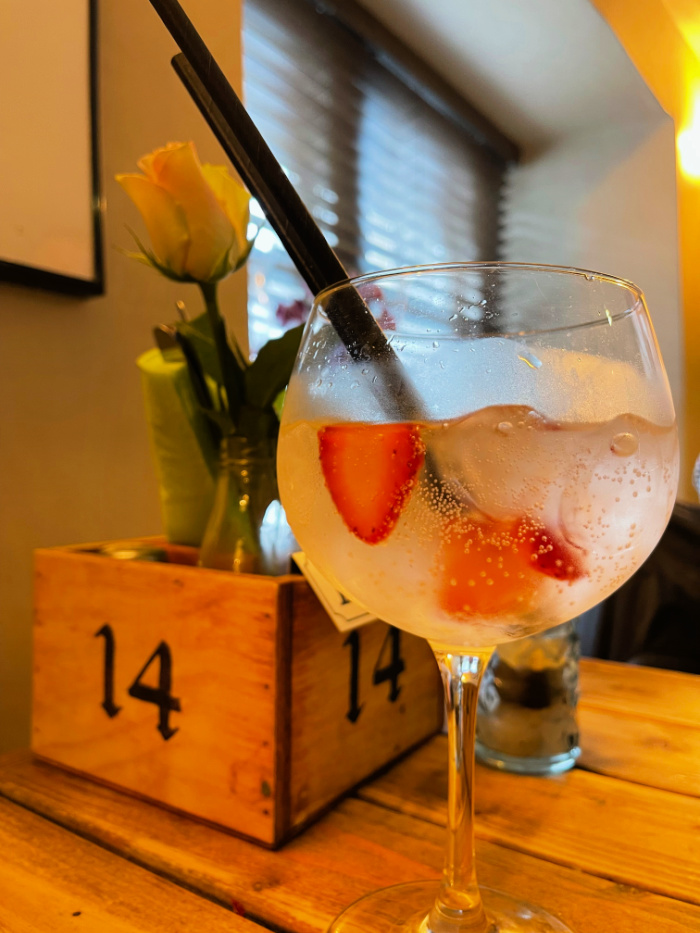 The menu includes vegan, vegetarian and gluten free options, although my husband and I are carnivores and opted for a Beef and Chorizo Burger and a Half Rotisserie Chicken with brined with their Lemon & Thyme Herb Blend.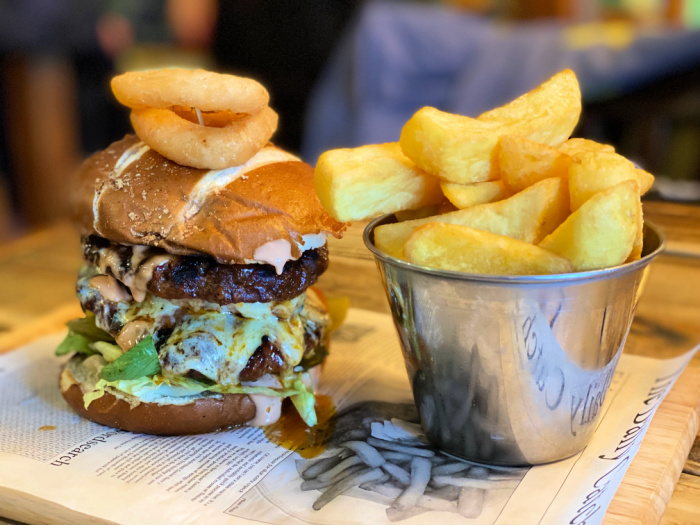 My husband and I were pleasantly surprised by the speed of the service and the freshly prepared meals were absolutely delicious.
Of course, we left room in our "dessert stomach" for a sweet treat for afterwards.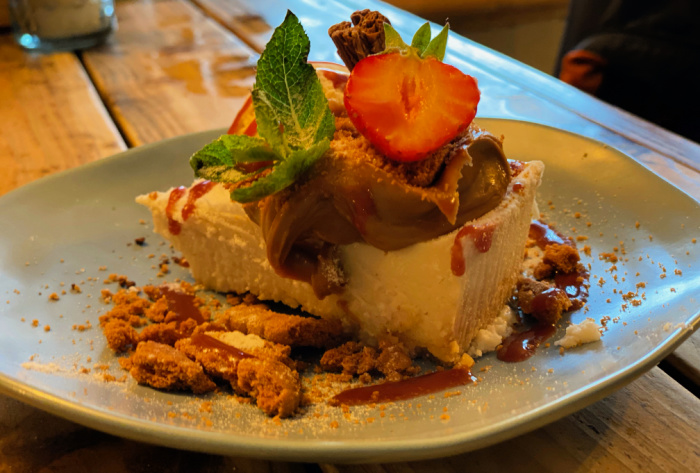 My husband opted for a baked Vanilla Cheesecake Topped With Biscoff Crunch, Biscoff Sauce Served with Salted Caramel Ice Cream – it looked almost too good to eat, but of course he did.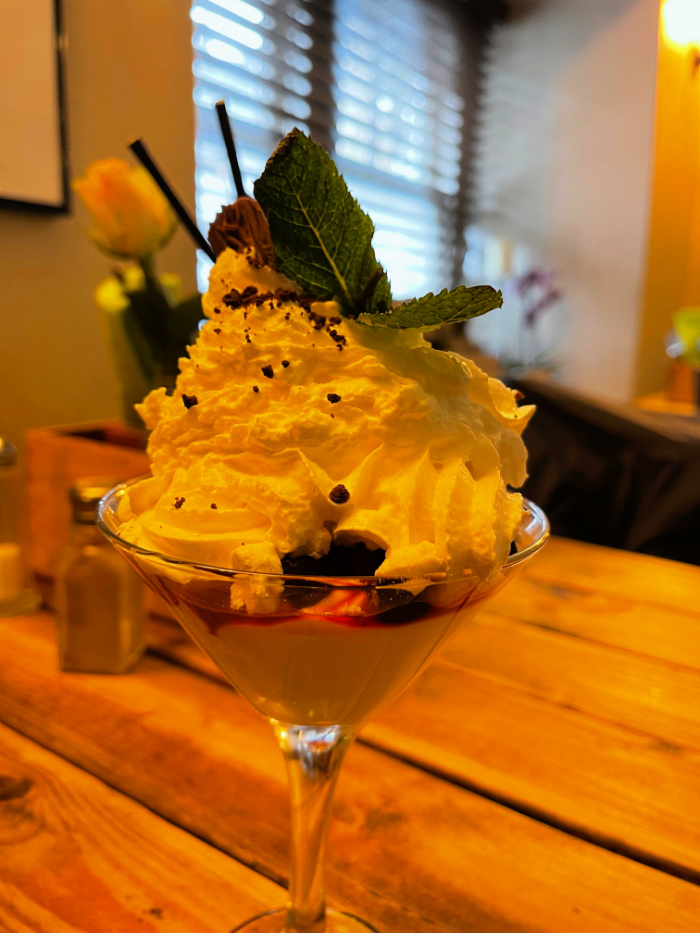 I chose the Eton Mess Topped with Berry Compote, Crispy Meringues, Berry Coulis, Fresh Berries & Mint.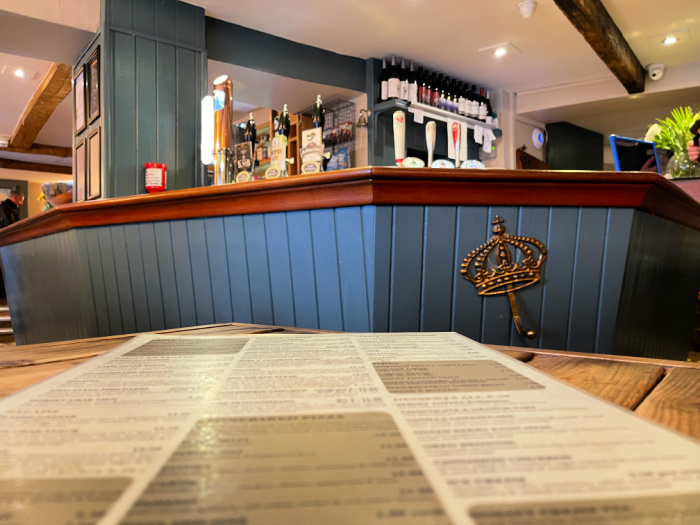 The location of The Greyhound can mean parking outside being tricky, but it is just a short 5 minute walk from the National Trust carpark, or slightly longer if you take the route around the rear of the castle.
I highly recommend eating at The Greyhound, the staff were attentive, but not imposing and they have a large selection of food on offer, from main meals, to snacks and a kids menu – the perfect treat after exploring this beautiful village.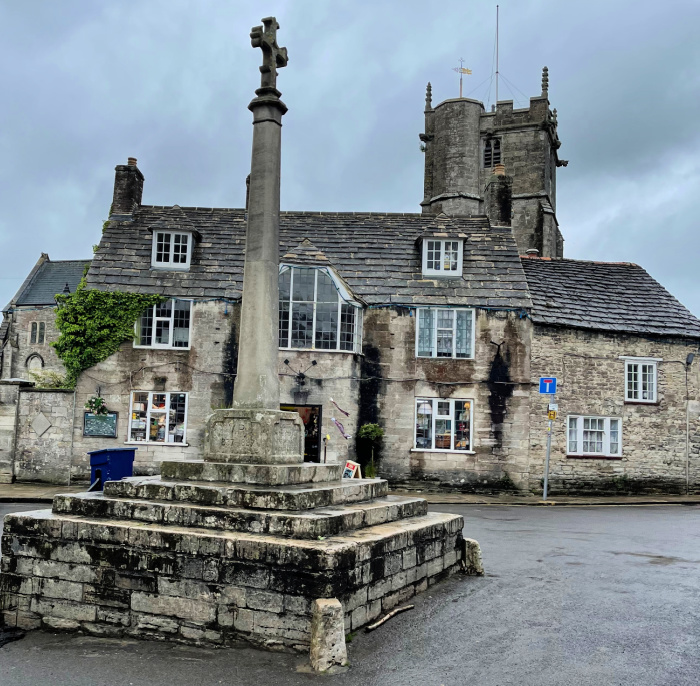 Have you visited Corfe before?
Disclaimer: We were invited to The Greyhound Inn for the purpose of a review. All thoughts and opinions are our own