Buying that perfect gift for little ones has always been tricky, but with the pandemic, it has been even harder to know what little ones want, or need.
We were sent the Grow With Me Subscription Box to review and it is the perfect solution, great for birthday's, Christmas or any special occasion.
This learning play box has been carefully curated by a former teacher and is perfect for babies 0-18 months and the best bit is, it is sent to your door every month, for even more learning opportunities.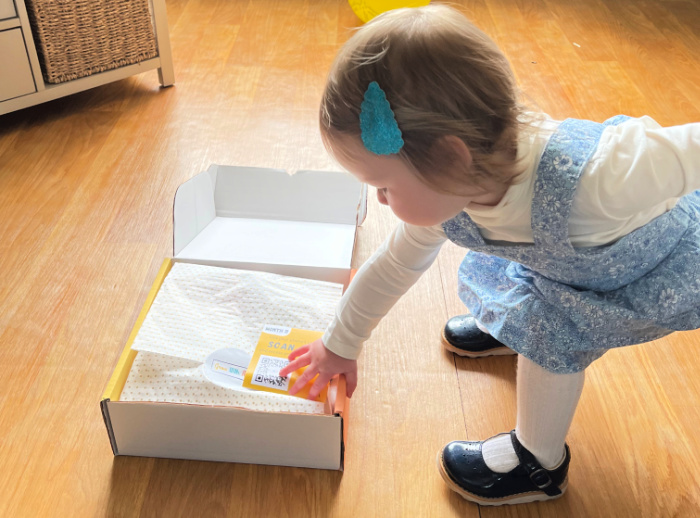 85% of your child's brain develops in the first 3 years and the items inside are all research-based, with boxes being curated based on the latest research in baby development. Each item included comes with detailed explanations on an accompanying informational card.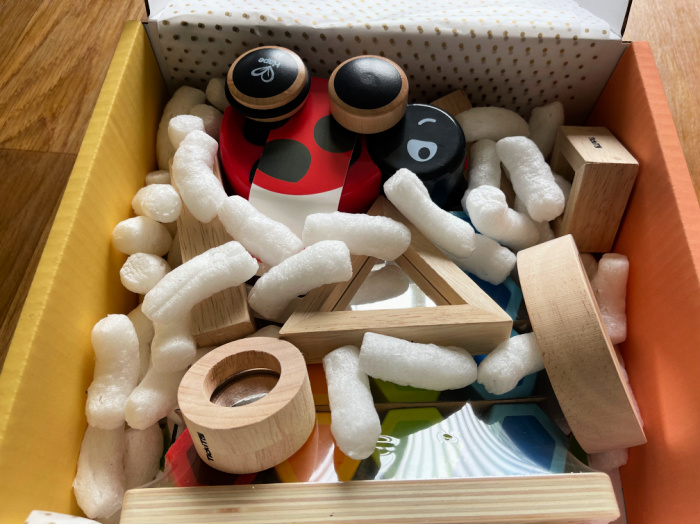 The Grow With Me Box is tailored to your baby's age and stage of development and you can expect to see 4-5 products (baby sensory toys, wooden baby toys, age-appropriate books) all beautifully packaged, making the play box feel even more special when it arrives, although children with need supervision when opening it, as it also contains polystyrene chips to stop the toys getting damaged.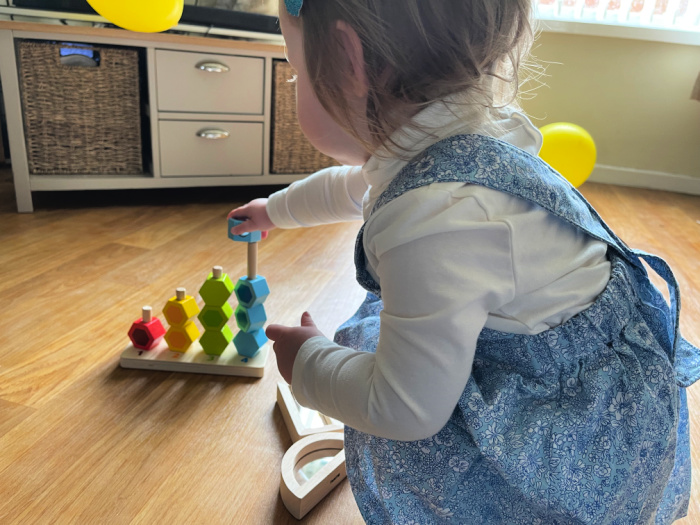 At 18 months, Lilah is at the top age for the subscription box, but she loved all the items that were included.
The stacking set is perfect for learning hand / eye coordination, fine motorskills, colours and early counting and colours, whereas the mirrored wooden blocks are perfect for stacking, recognising shapes or admiring yourself in the mirror.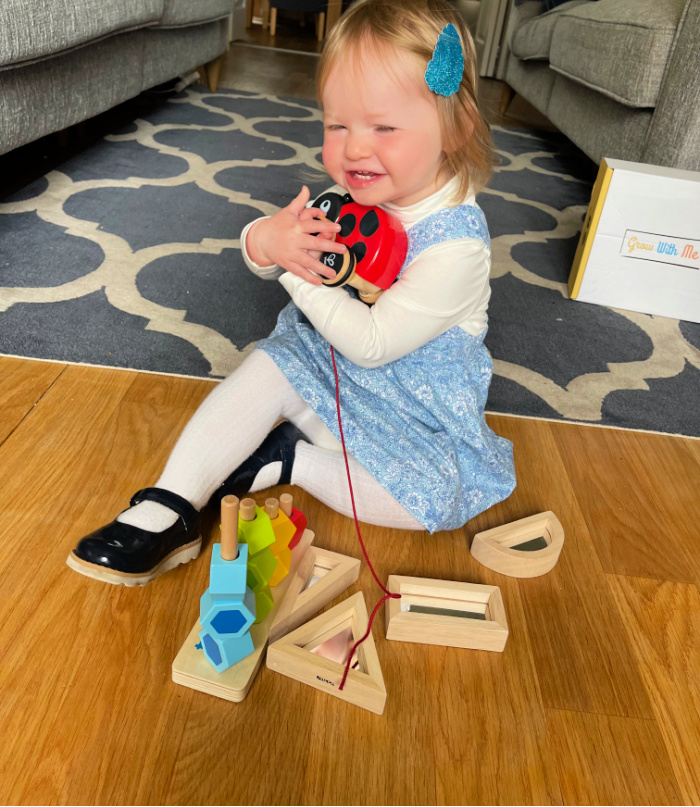 Lilah's favourite toy is the pull-along ladybird, whose wings bob up and down as it is pulled along, although she insists on calling it a "choo choo".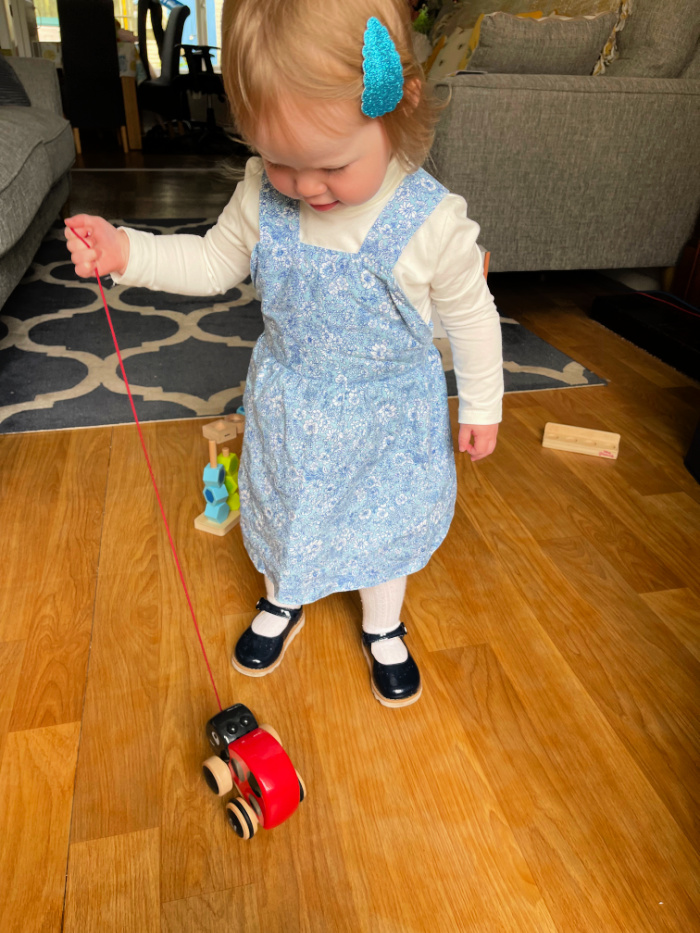 The Grow with Me Subscription Box starts from £25.99 per month, including shipping and tailored for each month of your baby's growth, you input their DOB and they do the rest. You can also cancel anytime if you circumstances change.
We are really impressed with the contents of the box and would definitely consider this as a gift for any future additions to the family.
Disclaimer: We were sent the Grow with Me subscription box to review, all thoughts and opinions are our own