Relocating your family to a different country is one of the most difficult decisions you will ever be faced with. While a lot of upheaval and anxiety can come from moving, it can also bring it with a range of opportunities that all the family can benefit from. Singapore is a unique and picturesque country in Southeast Asia that is well-known for its business hub and delicious cuisine. However, there are several factors that you should consider before making the move, from the huge difference in culture, to the way of life and customs that its residents live by. So, we have put together this guide of things you should consider before moving to Singapore with your family as well as some tips on how to make it a smoother transition.  
The Cost of Living
Compared to most places, the cost of living is quite expensive in Singapore. It has been reported as the world's most expensive city and the cost of food, drink, and entertainment is considerably higher than many other popular locations. Therefore, it is important that you think about your financial circumstances and consider whether you would be able to afford these added costs. This is especially true when moving with your family as you will have more to pay for.
However, there are some ways that you can live affordably in Singapore. The key is to know where to shop and what to eat. The most expensive items to buy in Singapore include exported goods. When people refer to Singapore as expensive, this is because they have visited high-end restaurants and enjoyed three-course meals. But if you stick to the local produce, public transport, and food outlets, you will find that life in Singapore can be more affordable than you first thought.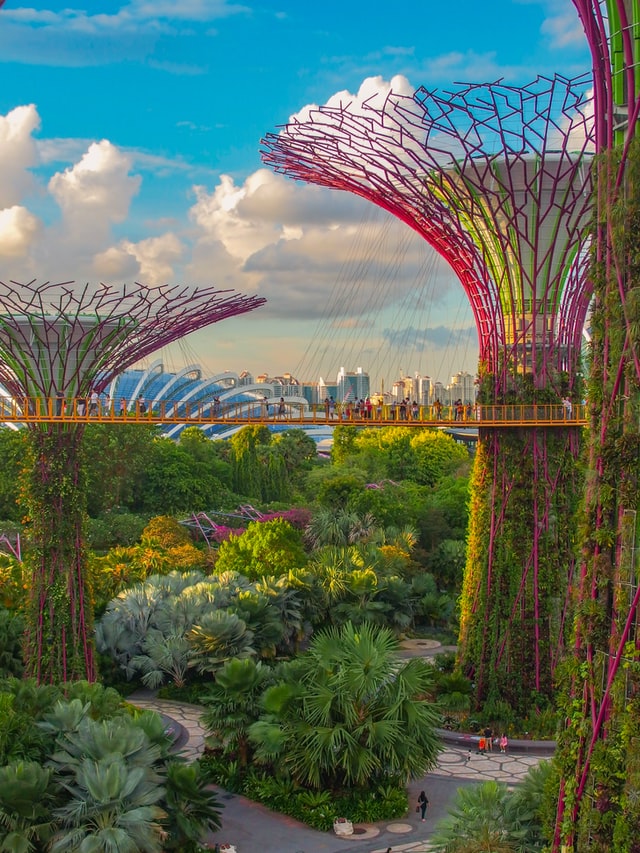 Finding the Right Location 
There is so much that you must consider when moving with your family, and one of the main factors is finding the right location. This is crucial because you need to ensure that you are all safe and secure in your new home. While the country of Singapore isn't that big, there are plenty of neighborhoods that you can choose from. One of the most popular areas for families is Holland Village. This is a great place to put down roots with your family and is very popular amongst expats. This allows you to make some friends in the local neighborhood.
Singapore is also in the process of currently creating more housing, such as the BTO flats that are being launched in 2021. All the information you need regarding these properties, including the locations, amenities, and prices are available from PropertyGuru. PropertyGuru can help you find the perfect housing in a great location for you and your family that is within your budget. 
Research Schools
When relocating with children, it is crucial that you look at the school options that are available to you. While moving to a different country, there can be a period of upheaval, but it is important that your kids get settled into the right school as soon as possible. Therefore, we recommend that you spend some time researching the different school options that are available. There are many international schools in Singapore which offer the best education and resources to students. But you should keep in mind that they can be quite expensive. You could also reach out to any other expats with children who are currently living in Singapore to ask them if they could offer any recommendations. If you would like your children to be fully immersed in the culture and way of life, you could also consider sending them to local school.
Embrace the Local Culture 
As soon as you arrive in Singapore, you can feel the huge sense of culture that embraces everyday life. Therefore, we recommend that you embrace it as much as possible. You should think about the range of opportunities and experiences that are available to you in Singapore, such as the beautiful beaches, and Marina Bay, which is popular with both locals and tourists. Singapore is also in a great location and, with tropical paradises such as Bali on your doorstep, you and your children will be able to see more of the world.
Secure Your Job Before You Move
If you are traveling alone, you could be forgiven for heading over to Singapore to look for a job and somewhere to stay once you arrive. However, when traveling with your family, you need to get employment set up before you move. Not to mention that there are strict employment laws in Singapore which make looking for work after you've arrive impossible. So, be sure to have an offer in principle from your new employer before making the move. 
By making the right considerations and planning ahead, you can ensure that relocating your family to Singapore is the best thing for you and your children and have a lasting benefit to your lives.