One of the main reasons people visit St. John are to visit the spectacular beaches. Because St. John is considered a U.S. territory, you won't need to get a passport either. The North Shore beaches, in particular, are the shores you want to focus on. These beaches include gems such as Trunk Bay Beach, Cinnamon Bay Beach, Maho Bay Beach, and Solomon Beach. So, if you want to experience a tropical paradise, the best direction to head is north.
Some of the Sights and Attractions
Besides enjoying your stay at one of the St. John Vacation rentals, with their luxury features and tranquil settings, you will also experience the following upon arrival:
Spectacular white-sand shores
Aquamarine blue waters
Towering coconut palms along the shores
Shallow-water snorkeling off the beach
The protected and beautiful scenery of Virgin Islands National Park
The Beach at Trunk Bay
One of the most frequently photographed and visited beaches on St. John is Trunk Bay – a beach that is considered one of the most gorgeous shorelines in the Caribbean. In fact, the scenery is so lovely that cruise-goers to St. Thomas often travel by both taxi and ferry just to see the beach.
If you wish to snorkel, it is best to pursue the activity around the area of Trunk Cay. The waters of the cay feature brain corals, gorgonians, and a large collection of tropical fish, including species, such as the Yellowtail Snapper, French Angelfish, Blueheaded Wrasse, and Queen Triggerfish.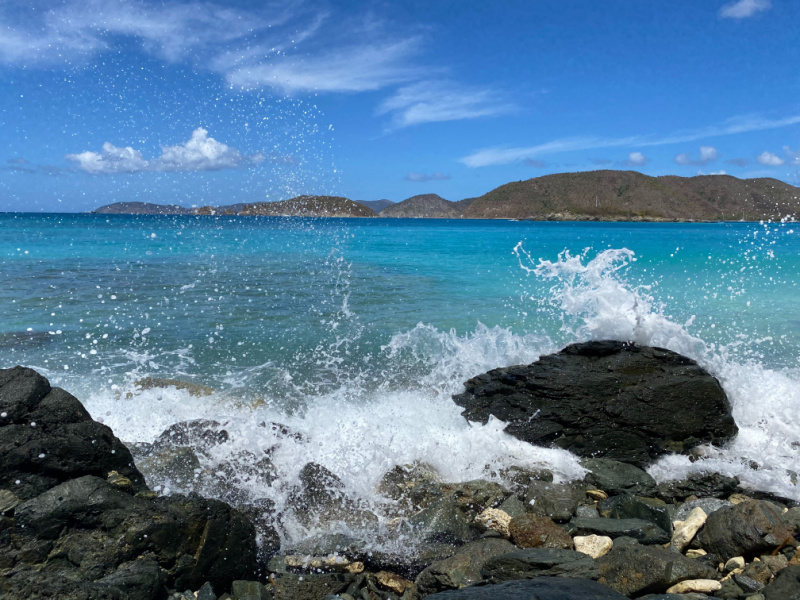 Maho Bay Beach
Snorkeling is also fun at Maho Bay Beach, which sits placidly along North Shore Road. Families enjoy this shoreline, as they can take the road and simply unload their chairs, cooler, and snorkel gear. The beach features conveniences, such as a covered pavilion with picnic tables on its west side and grills and bathrooms. Not only do palms line the beach but so do arbors of seagrape trees.
If you choose to snorkel, look for the seagrass beds, located about 30 yards offshore. This area is a habitat for rays, tarpon, conch, and sea turtles. If you want to swim with a sea turtle, this is the place to do it. The best places to visit for snorkeling are the western and eastern shores. In these sections tropical fish and soft corals abound.
A Truly Wonderful Escape
Once your day at the beach is over, you can lie back in your St. John luxury rental. Not only will you love escaping to this tropical paradise, you will also relish the comfort and richness that accompanies this getaway.
s.