For many years we had a fake Christmas tree but after a holiday at Coombe Mill, and an introduction to having a real tree, we have been converted.
With the exception of last year, when lockdown ruined our plans, we have used Pines and Needles for our tree. They have a shop in Boscombe where you can choose your perfect tree, or you can order your tree online, with a small extra delivery cost.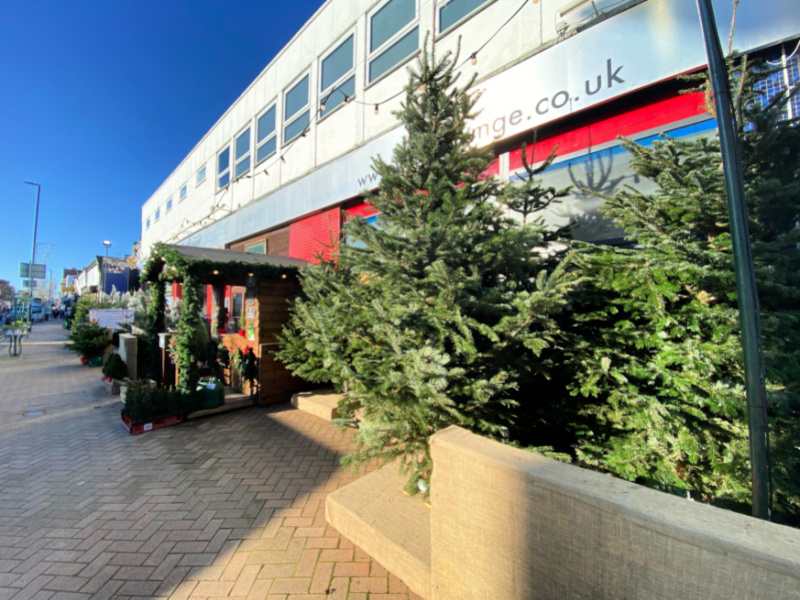 The staff are extremely helpful and helped select the perfect tree for us. We opted for the Nordmann fir as its needles stay attached throughout the festive season and they trimmed the trunk, wrapped it and helped us put it in the car. It is important to saw a couple of inches off the bottom of the trunk before setting in water as when trees are cut, pitch oozes out and seals the pores. By sawing off the base, you will open up the pores, and the tree will be able to absorb water to keep it healthy all Christmas.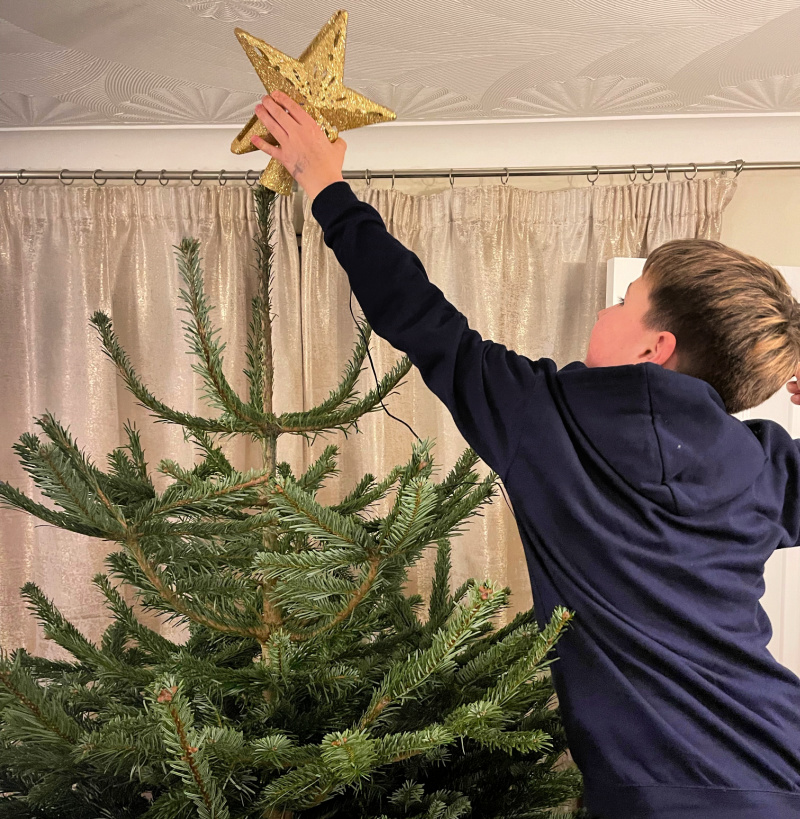 If you are worried about buying a real tree, the Carbon Trust advise that buying a real tree has a significantly lower carbon footprint than buying a plastic tree, especially if you dispose of it properly. Pines and Needles have their own sustainable Christmas Tree farms in Scotland, so you can rest assured that they are harvested ethically.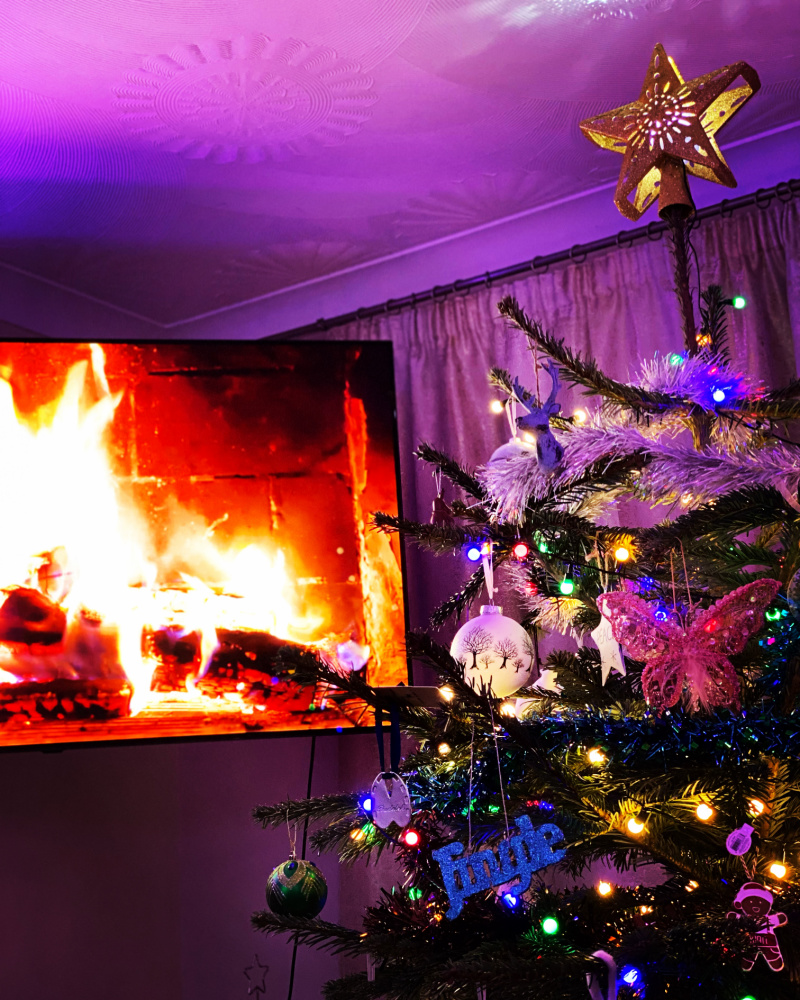 The kids could not wait to decorate the tree, especially with our new LED Avolare Star tree topper, which projects snowflakes on to the ceiling.
Pines and Needles have sites all over London as well as in Bournemouth, but check their website for more details.
Have you decorated your tree yet?
Disclaimer: We were gifted a real Christmas Tree from Pines and Needles for the purpose of a review. All thoughts and opinions are our own