What has taken residency at the Bournemouth International Centre's Purbeck Hall, promises to be an exciting ice extravaganza and is ready to welcome everyone this festive season and beyond – yes… the Cool Coast Ice Rink is back!
With its alpine setting, the South Coast's biggest indoor ice rink launches 11th December and despite it being a chilly -10 degrees in the Purbeck Hall the welcome couldn't be warmer -with skate marshals on hand to help, a team of penguin 'skate mates' poised to help those not so confident on the ice and 600 skates ready to hire.  Cool Coast is the South Coast's only indoor skating venue – so regardless of the weather conditions you can get your skates on, the rink is always ready for action!

Steve Turner, Head of Venues, BH Live said; "We really missed the Christmas buzz last year and can't wait to have Cool Coast back. Whether you're a novice, have some skating skills or are a bit of an ice pro, the rink is big enough for everyone and, with daily sessions until the 22nd February, we hope people will embrace the opportunity to get their skates on."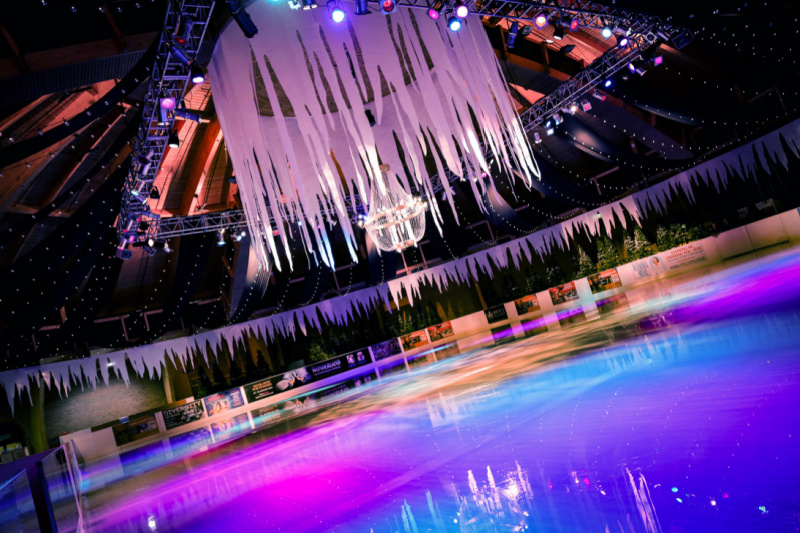 The rink's alpine location also offers delicious crepes, pretzels and hot beverages, so after a skate session why not grab a warming hot chocolate and a tasty treat…well, you've earnt it haven't you!

A regular festive resident since 2009 Cool Coast will be in the Purbeck Hall from 11th December to 22nd February 2022. Tickets start from £11.00 adult / £10 child / senior citizens and can be booked online via coolcoasticerink.co.uk with group bookings and discounts also available.