Our family has been big fans of Micro Scooters since the kids were little and they all still ride more grown up styles from their range today.
In fact my post on the best time to move from a 3-wheeled scooter, to a 2 wheeled scooter is still one of my most read posts on the blog.
The range of Micro Scooter products has grown over the years and they have some fabulous ranges for all ages, but especially toddlers.
Mini Micro 3-in-1 Deluxe Push Along Scooter
Suitable from the age of 12 months, the Mini Micro 3-in-1 Deluxe scooter is perfect for when your little one wants more independence.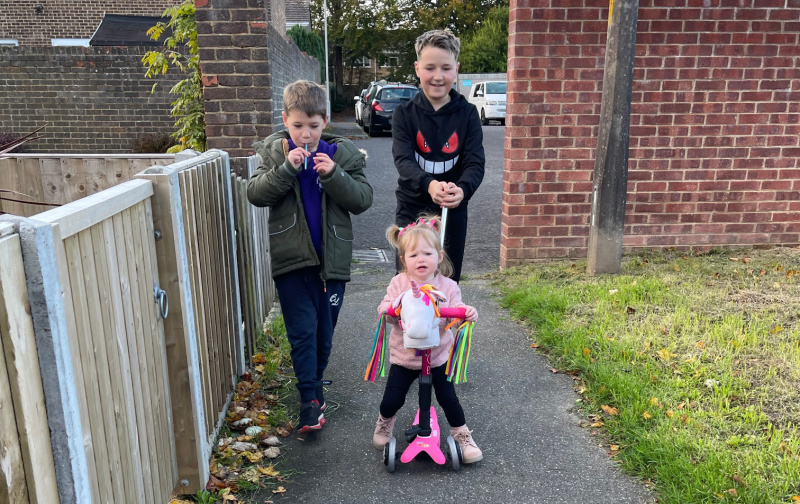 The scooter will take your toddler all the way up to school, as has an adjustable removable parent steering handle, and an adjustable seat which can then be removed when they want to scoot independently.
When Lilah first got her scooter she used to pop her feet on the grippy footplate, but now she is a little more confident, she helps out by pushing along with her feet as we walk.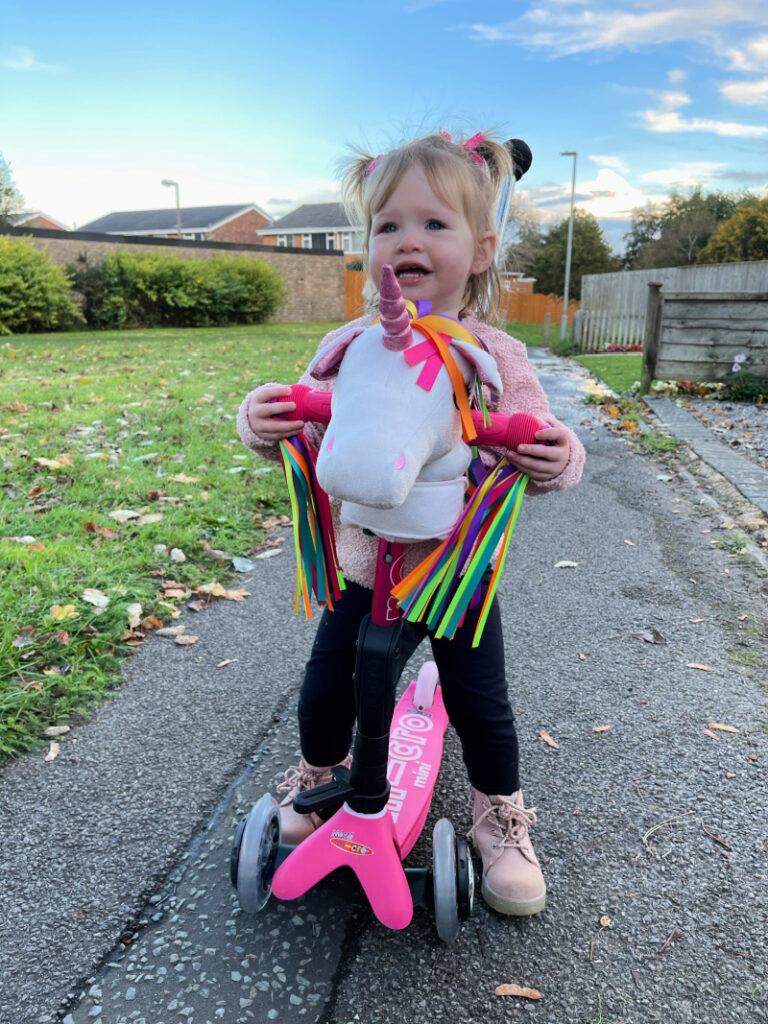 The parent handle is easy to use and you steer by moving the pole from side to side, making the scooter lean slightly, as kids would steer it themselves.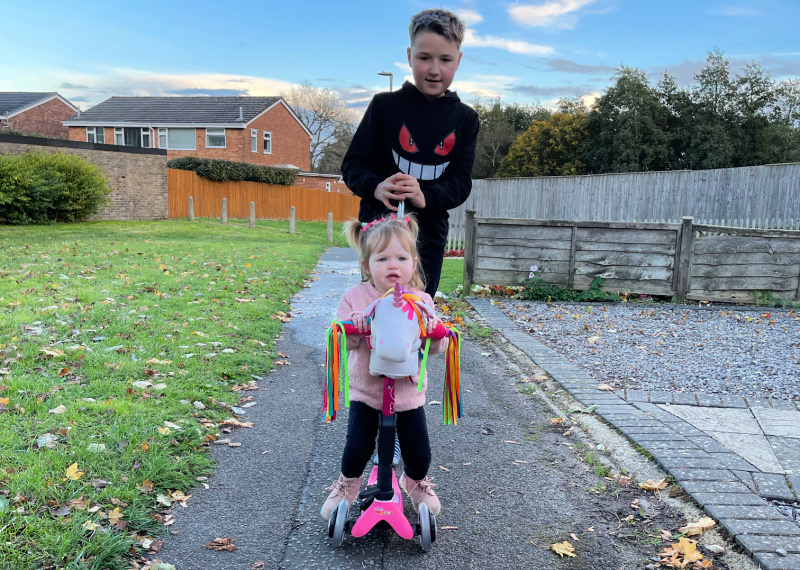 The Mini Micro 3 – in – 1 Deluxe has an RRP of £117.95 and also comes with a range of fabulous accessories and helmets, so you can style your scooter to match your child's personality.
Micro 2 in 1 Balance Bike
The Micro 2 in 1 Balance Bike is suitable for children aged 2 and up.
It has front suspension to help ensure a smooth ride on the roughest of surfaces, once they have built up their confidence.
This 2 in 1 Balance Bike comes with the added benefit of detachable stability wheels, which we have attached to Lilah's bike to help her feel safe and secure while learning to balance.
The Micro 2 in 1 Balance Bike is one of the lightest balance bikes on the market weighing in at 2.45kg / 5.4 lbs which allows your child to master balancing quicker and easier as they don't have to negotiate a heavy weight. In fact, I was surprised by how quickly Lilah mastered how to ride the bike.
We currently have the adjustable seat and handlebar on he lowest setting, the perfect height for Lilah at the moment, but these can be adjusted as she grows.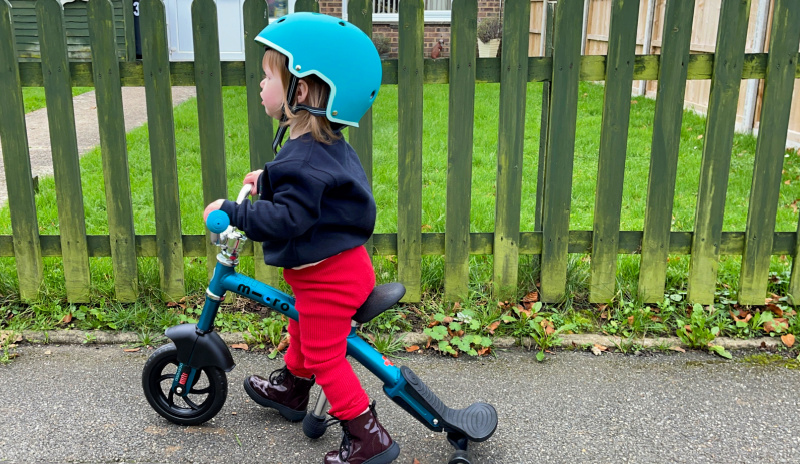 The balance bike also features puncture free wheels and retro style wide chopper handlebars to give it a really practical, but stylish look.
I am going to order Lilah the Micro Trailer to attached to the back, as she likes collecting "treasure" on our walks.
The Micro 2-in-1 Balance Bike has an RRP of £132.95 but is currently on offer at £89.95.
Micro Air Ride Hopper
This inflatable hopper allows you to hop, or rode for hours of up-down bouncing action.
This is the ultimate ride-on for toddlers who like to be on the move. The Hopper's inflatable, super soft, main body can be used as a bouncer, or connect it to the lightweight chassis to make it a ride on toy, with 360-degree non-marking PU wheels.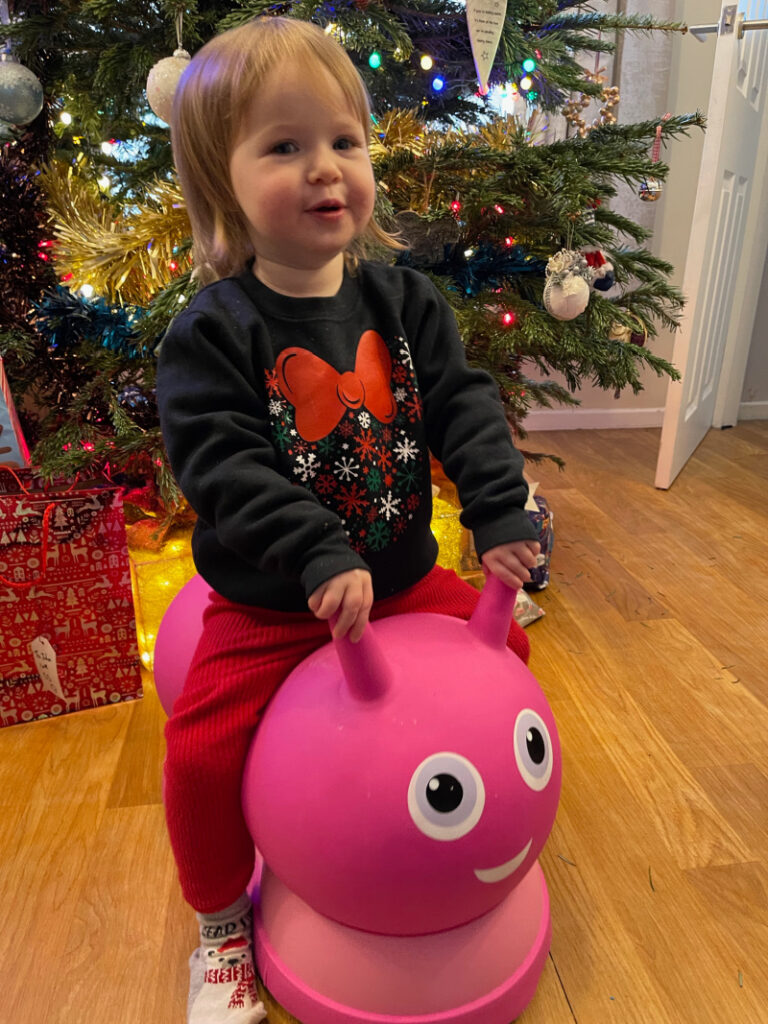 The unique ergonomic design means kids are improving their balance and coordination as they play.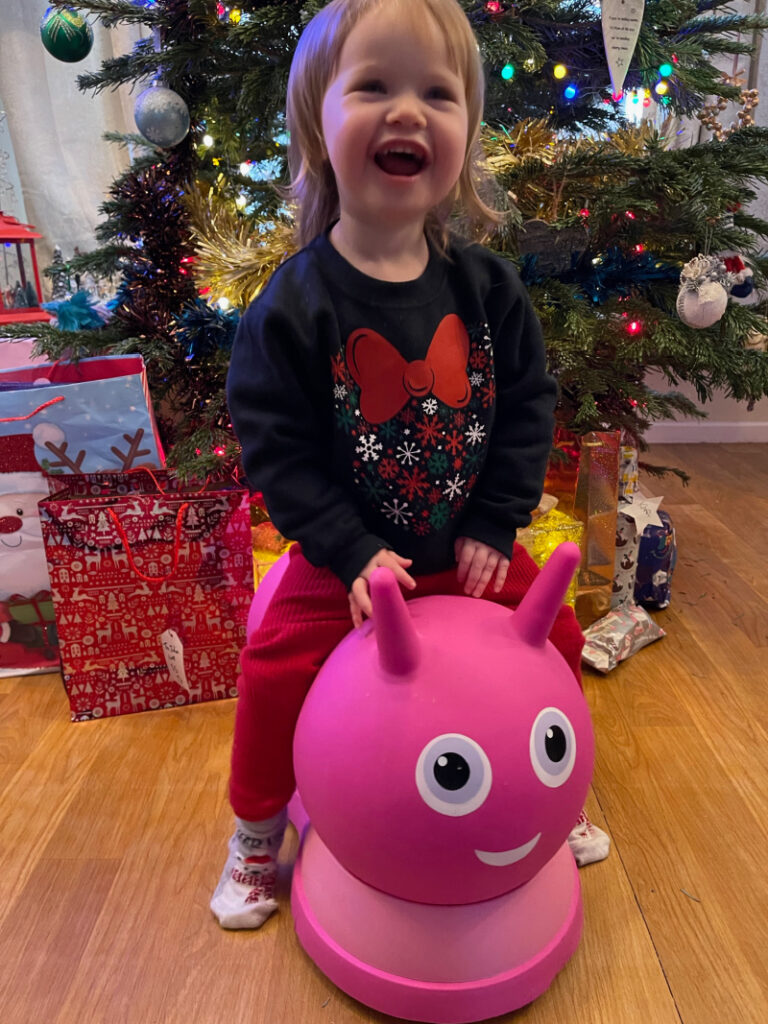 The Hopper has an RRP of £39.99 and comes in pink or blue colourways.
All three designs are lightweight and easy to transport, perfect for accompanying the family wherever they go.
Which is your favourite of the Micro Scooter range?