If you spend a lot of time in nature, you've probably thought about buying a log cabin more than once. After all, what could be better than your own, private space that creates all the opportunities to relax surrounded by the nature? The truth is, even realizing these benefits, the construction of wooden houses requires not only finance but also a lot of determination. After all, Scandinavian log cabins are not built every day, so if you intend to invest a considerable amount in them, the result is expected to be pleasing.
To make a design of such a holiday home easier, we have decided to share some practical tips that will help you evaluate the most important aspects of your future wooden house. Let's make your dream come true!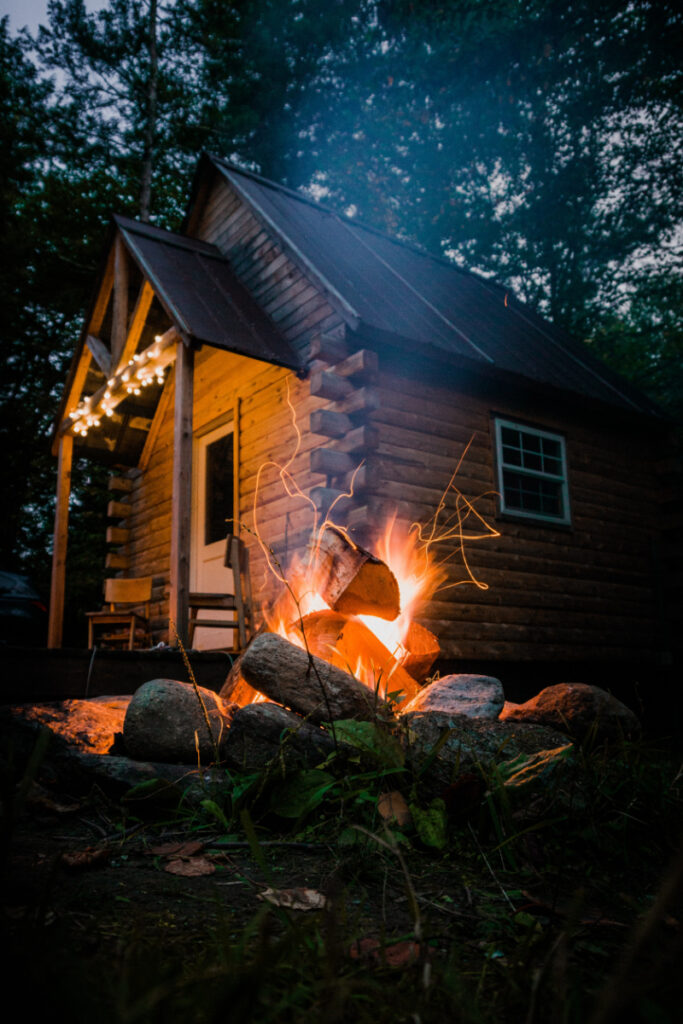 Large summer house – dream summer house?
Specialists in the construction of log cabins emphasize that the size of a wooden house is probably the most controversial topic when considering the topic of a dream house. However, based on the www.maestrocabins.co.uk team experience, the most important focus should be put on the purpose and need of each room. 
For those who are afraid to run out of space, the specialists recommend getting rid of all the corridors and small rooms. They not only prevent light from entering the rooms but also visually reduce the feeling of space. According to the manufacturers of wooden houses, the problem that makes Scandinavian log cabins for sale design difficult is the lack of creativity – the still existing view that log cabins should be primitive, square boxes. 
However, small wooden cottages, like any other type of house, can be planned and designed according to the individual needs of the customers. For this reason, you should not avoid larger, common spaces or more interesting architectural solutions – each of them will greatly contribute to the realization of your unique log cabin project. If you're worried that this type of project may cause a lack of privacy, in the long run, you can use screens or larger plants to separate spaces like the bedroom. A wooden cabin designed as a loft can also have large panoramic windows, a spacious terrace, where you could spend sunny summer days. The terrace will also increase the sense of space.
The second reason why an individual wooden house project is not a common choice – it's price. According to experts, a common attitude, that an individual design for Scandinavian log cabins willcost more – is wrong. When creating an individual project, the individual clients' needs are the main focus, therefore, only the most important premises are planned. This is how the customer pays only for the space he or she needs. The opposite case is the situation with pre-prepared projects where customers have to pay for everything regardless of need. Therefore, when deciding whether to design a garden room yourself or to choose a ready-made project, the price of wooden cabins should not become the most important argument.
What to consider when planning Scandinavian log cabins?
No matter what type of holiday home you choose, it is important to keep in mind a few important aspects when planning or choosing a project.
First of all, it is recommended to plan spaces where you will keep less frequently used things. After all, there is nothing worse than turning your dream summer house into storage with a lack of space for friends and relatives. In this case, a great idea could be to take advantage of all the space left behind and set up small storages there. An example would be the space left under the stairs or the free corner in the wardrobe. An additional storage room could also be a great solution if you have larger, rare-use things.
Secondly, before deciding how many rooms your Scandinavian log cabins will need, carefully evaluate the purpose of each. For example, if you're thinking about working remotely, consider a separate space for it. It can also become a space for accommodating guests or exercising at home. Thanks to such a multifunctional room, the main living areas will not need to be furnished with additional desks, jogging tracks, or sofa beds.
The third important aspect of the design – lighting. The www.maestrocabins.co.uk specialists recommend planning several types of lighting together with a well-thought-out windows' layout. Two additional types of lighting are most commonly used: task-lighting (floor lamps, desk lamps, etc.) and spot-lighting (wall lamps and ceiling lamps). The combination of all three types will create an effect that makes the space visually larger and gives the interior a distinctive style.
The last important aspect to make the log house as large as possible – the colors used in the interior. They usually determine not only how stylish summer houses look, but also have a significant impact on the feeling of space and lighting of the rooms (the light colors give more light than dark). Light colors will also determine the feeling of a larger space, so a bright interior will become an irreplaceable solution in the case of a house with a lack of windows.
It is also recommended to pay attention to the colors of the furniture planned in the interior. The old tradition of transporting all used furniture to our holiday home is still alive in our country, however, it is far from a noteworthy idea. It rather ruins the interior than brings some modernity. If the rooms of the log cabin are quite small, it is recommended to choose light colors for both the walls and furniture. This is how the interior will get much lighter and the space will become bigger.
Terrace – for space and modernity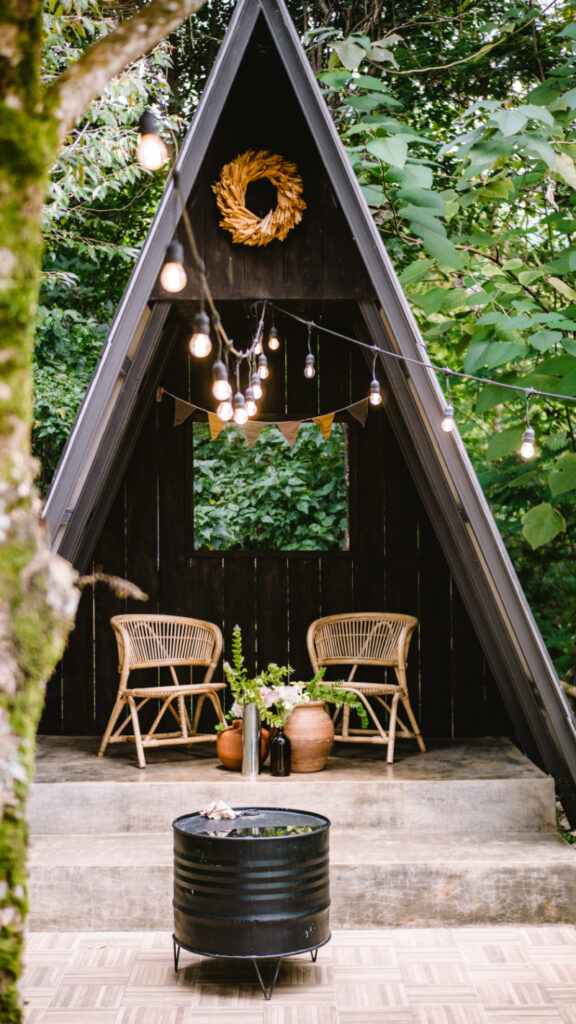 As mentioned earlier, perhaps the most space-saving solution for the design of Scandinavian log cabins for sale is a spacious terrace. It not only provides an opportunity to move the rest of the wooden house even closer to nature but also significantly increases the space of the summer house during the warm season. Although it costs extra money, considering all the other advantages it becomes really difficult to resist. It becomes a great place for the celebration of various occasions, for relaxing and also creates a much more modern architecture of your log cabin. Even if you decide to choose a completely primitive, box-shaped log cabin, the terrace will do the job and change the exterior significantly.
Although a simple terrace project perfectly performs all the necessary functions, according to experts, its shape can be the most varied: triangular, square, rectangular, pentagonal, hexagonal, octagonal, round, oval, or semicircular. The terrace next to the wooden house can also be of different types: semi-open, suitable for hiding only from the sun, or with a roof that also protects from rain. If you use glass or slabs for one or maybe several walls, you will have a terrace to spend your free time on slightly windy days. It is also possible to cover it with a roof, which will protect it from more intense sun, rain, and wind.
Log cabins and their interior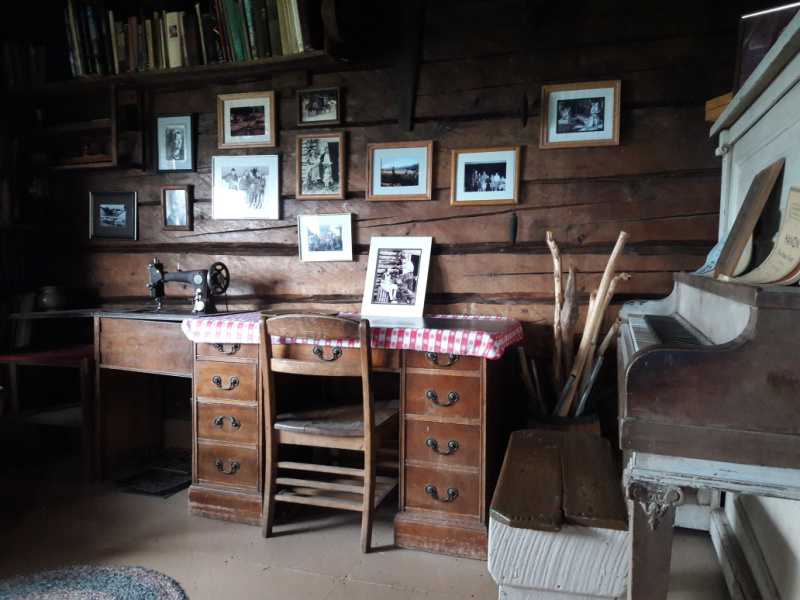 It is hard to deny that a dream log house is inseparable from the perfect interior. Although the exceptional log shapes allow create unique architectural solutions, the texture of the wood gives the space a special naturalness, these properties are worth combining with well-thought-out interior solutions. Specialists emphasize that it is necessary to keep in mind that the choice of logs for your summer house does not obligate you to choose some specific style of interior. Therefore, you should not ignore your creativity when creating an exclusive and modern summer house interior.
The most common mistakes in the interior of wooden houses
The truth is, Scandinavian log houses are still quite often furnished in a primitive rustic style in our country. It even becomes similar to a sauna or an auxiliary building of a garden house sometimes. By following just a few essential rules, you will easily maintain the modernity and uniqueness of your interior.
When installing a holiday home, it is advisable to say no to the natural wooden ceiling, which is most suitable for creating a rustic style interior. Ceilings that are clad in small wooden boards should also be avoided. If you prioritize the interior close to nature, consider more unique solutions, for instance, a different color of the wooden ceiling. If you prefer a modern cabin interior, it is also suggested to avoid combinations of natural wood walls, floors, and ceilings. Even if the room is furnished with the most modern furniture and the colors of the walls are changed, it will be quite difficult to create a modern summer house style. The accent of wood is a real decoration, as long as there is not too much of it in the interior.
The second important aspect when it comes to the interior of Scandinavian log cabins for sale is that any used wood should not be too curved or wavy. According to www.maestrocabins.co.uk experts, it should also not be used to form country-style ornaments. Looking at the practice, the interior of a log house is usually modernized by smooth, solid wood, matched to the furniture. The interior of the wooden summer house also looks more modern if you decide to use more accents of dark wood – dark walls, ceilings, or floors. However, in this case, the space of the cottage itself is significantly reduced from the visual perspective.
Last but not least, when it comes to the interior of Scandinavian log houses, is avoiding too bright colors, variegated patterns, or gilded furniture. Although it is often assumed that the summer house will be given an exclusive style with the help of various patterns, most of the time this decision makes the interior tasteless.