There are hundreds and thousands of subscription boxes out there, and sometimes finding the best one can be really hard, and that's why on the request of our lovely audience we have put our heads together and came up with the list of below mentioned some of the best UK's subscription boxes. You just need to sit back, relax and leave the rest on us.
Let's get started.
Brooklyn Candle Studio
Obviously each and every one of us wants their house to smell good and that's what candles can do easily and they also help you to relax your mind. Brooklyn Candle Studio is a monthly based candle subscription service that will send you a box each month loaded with a full sized candle, travel sized candle and a box of matches so in short it will contains everything you need to make your house or surrounding really fresh and like heaven. Their monthly subscription will cost you £35 and it can be one of the best option to give someone as a gift.
Glossybox
Glossybox is one of the best beauty subscription boxes for all those beauty enthusiasts out there and if your friend is one them then we assure you your friend will surely love it. Each month they will deliver a perfect blend of latest health and beauty products packed in a beautiful box straight at the doorsteps of your friend. Glossybox is one of the best options to keep your friend up-to-date with the latest beauty trends and every box they'll receive will contains all the thing they need to fulfill their beauty needs. You can subscribe to their service for £35 a month.
Driftaway Coffee
Know someone who's a coffee lover or let's say they can't live without a cup of coffee? If so then your someone will surely love receiving the new flavour from the best artisan coffees all around the world without even stepping out of home. Whether it's cold brew, wholebeans or groundbeans you'll get a wide range of coffee to choose from at Driftaway coffee. Each month they will drop a lovely pack of the new flavour of coffee at your someone's doorsteps which surely cater their needs and will last easily throughout the month and their monthly subscription will cost you £113 per month.
Winc Wine
Celebrations can get a bit special with Winc Wine subscription. Whether you want to celebrate for a birthday, holiday or the big achievement you just had, Winc got your back. Each month they will deliver you four bottles of wines from well-known wine brands. When it comes to variety of wines, from dry white wines to bubbly roses, Winc got all of it to make you enjoy the last sip of your wine. If you want to subscribe to their service and try out the best wines every month without even stepping out of your comfort zone then their subscription will cost you £60 a month.
Brew Tea Co.
How can we not mention the best tea subscription box when we've mentioned all the others and What can be more exciting than starting your day with a cup of your favourite tea? Brew Tea Co. offers you a wide range of teas to choose from and to try out. From English Breakfast, Earl Grey to Moroccan Mint and chai, Brew Tea Co. have them all. They also allow you to choose between loose leaf and tea bags according to your taste so you can enjoy your tea till the last sip. Their monthly subscription starts from £16.99 a month.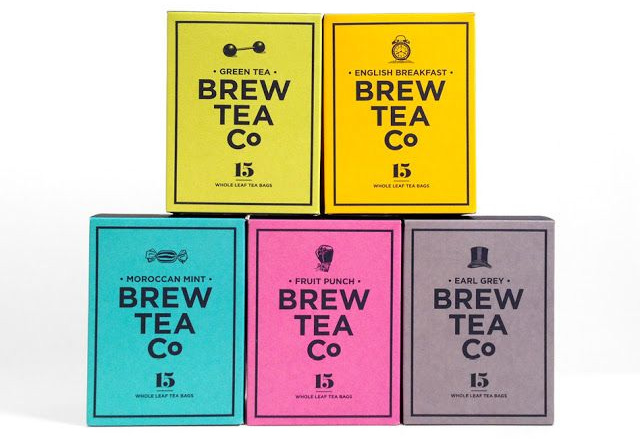 The Farmer's Dog
If your friend is a pet lover or let's say is a pet parent then they will love receive The Farmer's Dog subscription box straight at their doorsteps as they ensure to deliver all the natural food for your lovely pet to your doorsteps so they can live a healthy life. They assure you that all of their pet meals are fresh made and are real food so in case your friend is a pet love this can be the best option too and their monthly subscription will cost you around £60 a month.
T was small but the list of some of the best subscription boxes in the United Kingdom. We'd love to hear from you so feel free to drop a comment below and share your thoughts with us.