My final post of 2021 and it's now two years since I restarted Project 365. It is lovely to be able to look back at what we have been up to, but I have found it a bit of a struggle to fit everything in.
Lilah starts pre-school next week, so I am looking forward to having a couple of days to myself again, providing the kids actually make it back to school, with record COVID infections. Thankfully, the vaccination seems to be working and keeping people out of hospital.
Here is our week:
Sunday 26th December
With Christmas Day done, it was time to open up the house to the rest of the family. Abbey came round with Paul, Paul's mum and Lilah and Callan came down from Sussex with his girlfriend, Chelsea.
Boxing Day is all about games in our house and we had fun playing Kids Against Maturity and Out of Order, before having the ultimate dance off with Just Dance.
With all the kids together at the same time, there is always some form of high jinx going on.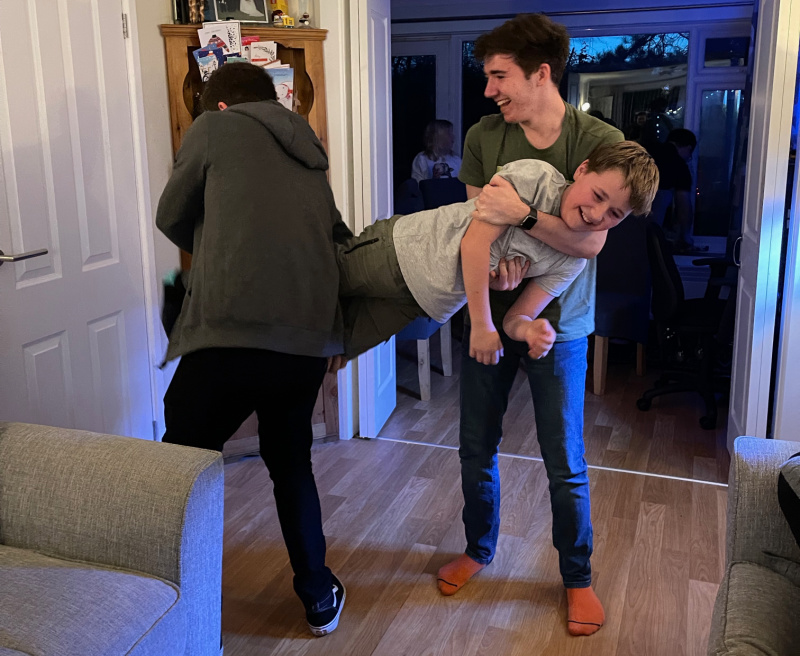 I almost forgot our annual tradition of getting a picture of the kids all together. Thankfully I remembered just in time.
Monday 27th December
We had been set to go on a brisk country walk, but the torrential rain put a stop to that. Instead, we decided a movie day was in order and enjoyed a relaxing day watching films, including the new Disney film Encanto.
Tuesday 28th December
Back to work for me, but the kids spent the day at home with Daddy and enjoyed a LEGO building session.
The evening was spent watching The Voice Kids and my husband was very proud of his tech set-up, playing a game whilst also watching the football.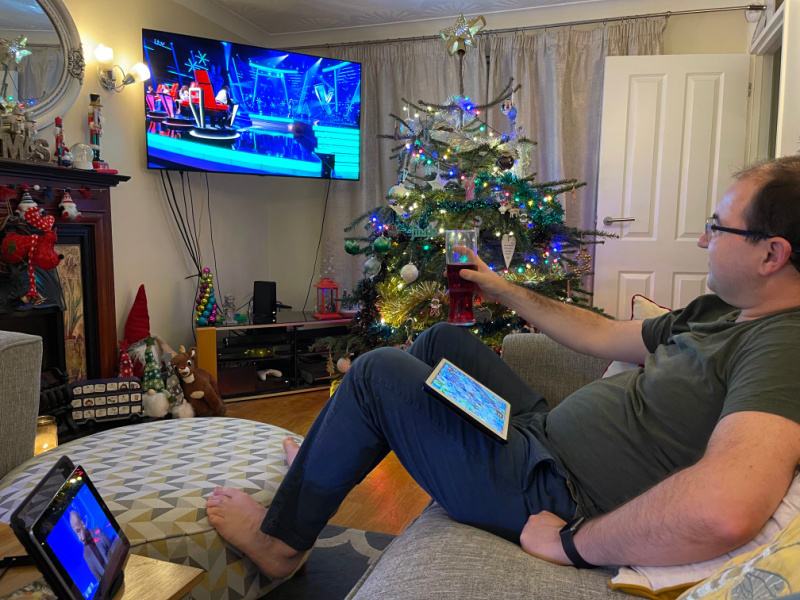 Wednesday 29th December
We finally made it out of the house to our local zoo, Marwell.
The weather, although mild, was drizzly so some of the animals were hiding, but we still saw lots of our favourites, including my favourite snow leopard.
Thursday 30th December
I bought the kids some Flying Balls from a Facebook ad for Christmas and they finally arrived today – sadly all broke within two minutes of playing with them, which I was not impressed with.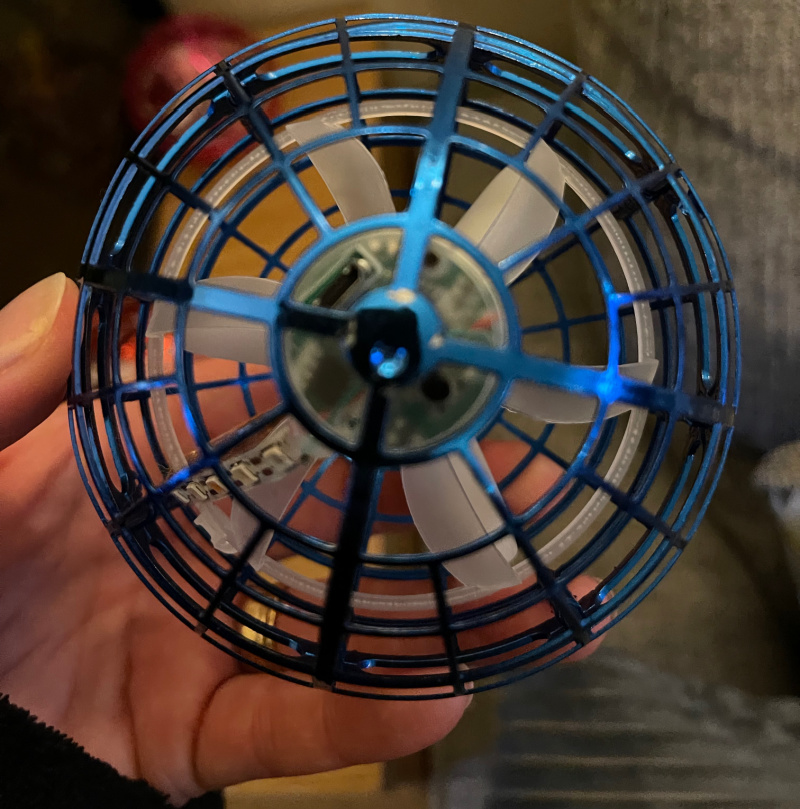 I have approached the company for a refund, but as they have come from China, they don't have the same consumer rules that we do, so think I am going to lose out.
Note to self: I won't be buying from a Facebook ad again.
Friday 31st December
New Years Eve and a work day. I wasn't expecting it to be as busy as it was and didn't stop from the moment I got in, until home time.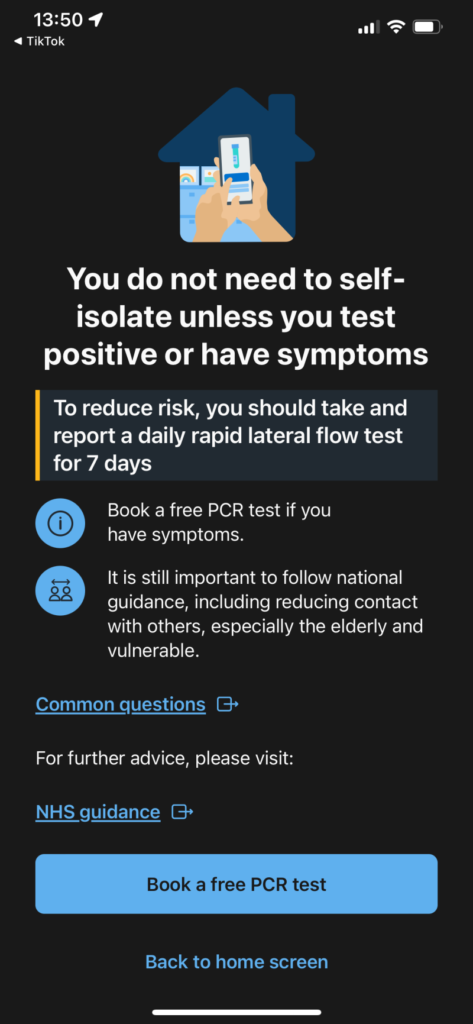 I got home to find out I have been pinged, again!
I honestly didn't think I would be awake until midnight, but stayed awake and watched the London fireworks on the TV before heading to bed.
Saturday 1st January
Saturday is our shopping day and my husband and we headed out to pick up some supplies and treated ourselves to a cheeky Costa.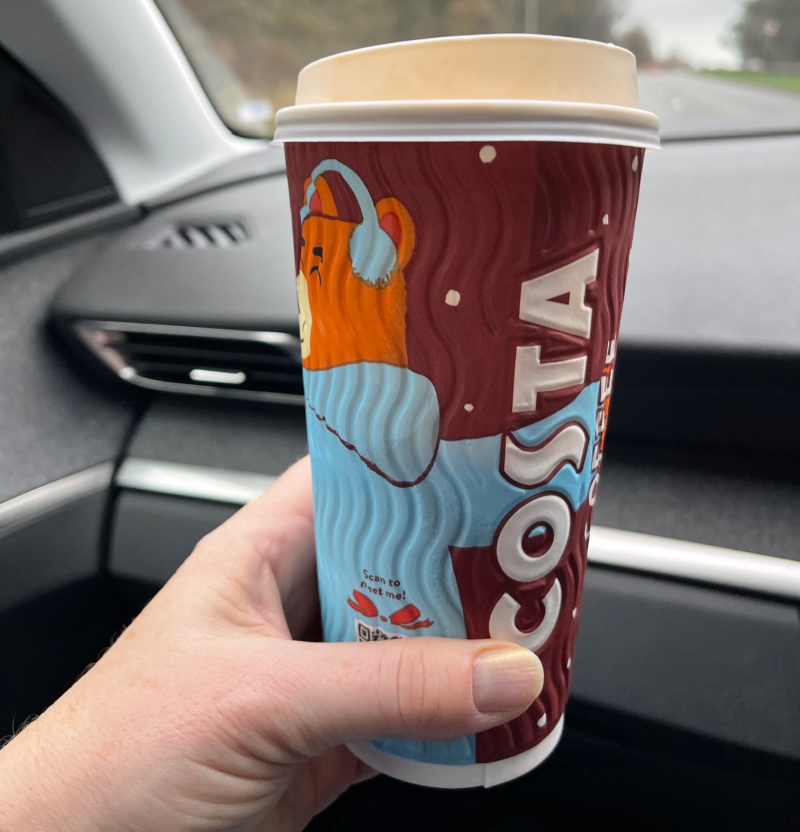 I normally wait until 5th January to take the decorations down, but I will be at work, so took advantage of everyone being home to help pack everything away. I think the tree decided to shed all its needles in protest.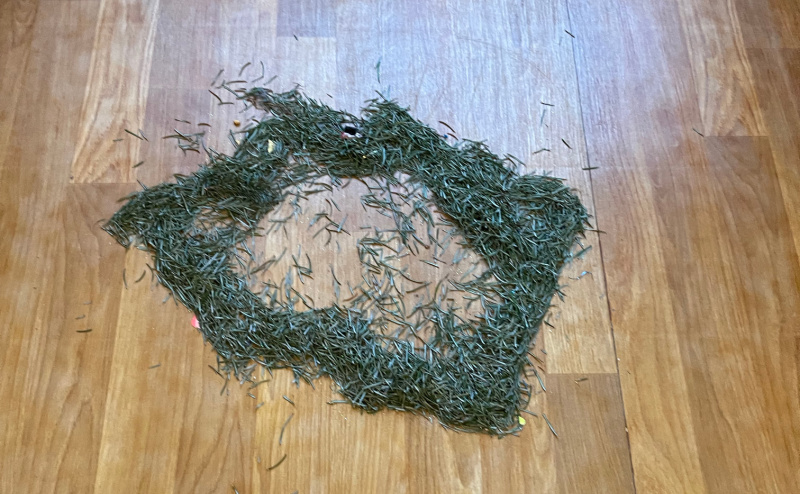 It is 24 days until Eliza's birthday and she has a Harry Potter night bus advent calendar from Primark to count down.
How was your week?