Investing in your home's decor and interior design is not superficial. Undoubtedly, the decor and design you choose will help you make your house a home, increase your living environment's comfort, and create a better place for the whole family. However, your decor also has other roles that should not be overlooked. Indeed, while you should choose your home's decor according to your taste, you should not overlook the fact that your home's style can significantly influence the entire property's market value.
Luckily, today, there are many options to find unique and valuable pieces that can add style and value to your property while improving comfort and refining aesthetics. If you are unsure where to find these items while sticking to your budget, check out the tips below.
Social Media Platforms for Emerging Artists
Whether you are an expert collector or you are new to this game, it is important to keep an eye out for the places where to find new and emerging artists. In the past, these places were very limited, and artists had to be discovered or save enough to afford an exhibition to gain visibility.
However, today, there are plenty of alternatives that allow new artists to be far more discoverable with minimal expenses. One of the best places to look for new talents is Instagram – as well as other social media platforms.
If there are one or more artists that already suit your needs and preferences, you might decide to get in touch with them and buy their art directly. Alternatively, you might consider using hashtags and groups to find an artist.
Auctions for Antiques and Vintage Items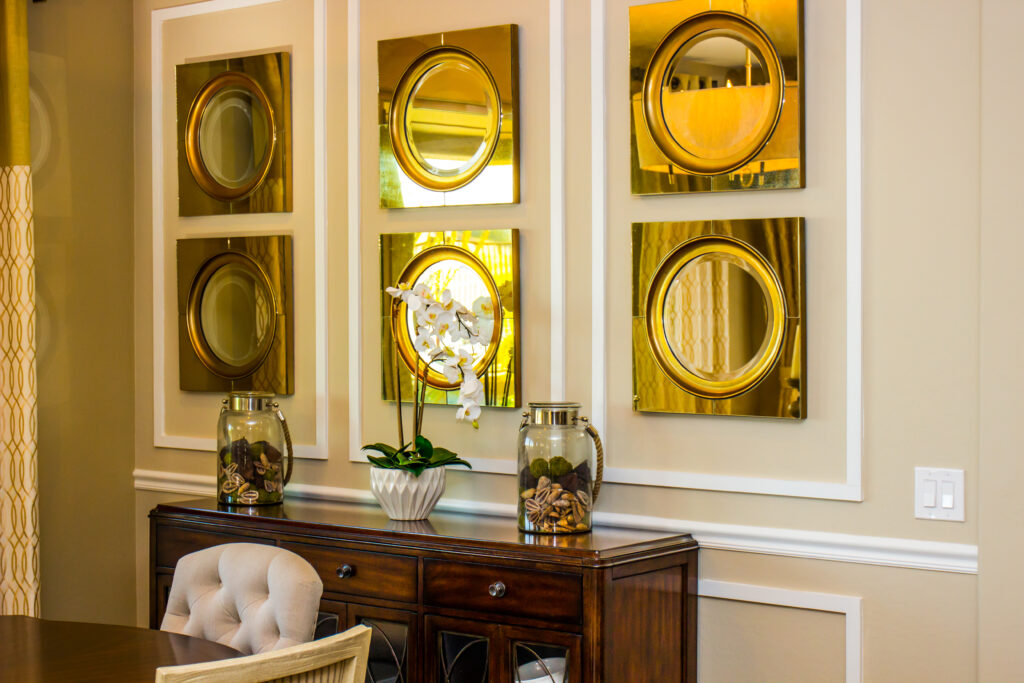 There are many ways to add value to your home through the decor you choose. As we have seen above, investing in art is a great alternative. However, you might also decide to invest in collectibles, vintage items, and antique items.
When done well, these items can enhance a modern interior designer, add charm to a chest of drawers, and create a focal point in an otherwise bland room. To find these items, look no further than auctions!
What's more is that when joining an auction you never know what hidden treasure you'll find! For example, you can visit antique medical auctions and find ancient medical instruments to decorate your professional studio – or secure a beautiful piece of jewelry at a local auction event!
Find Online Marketplaces
There are many places where you can find homemade goods and art. However, if you are looking for online marketplaces with a large variety of items and respectable sellers, look no further than Etsy. This platform allows sellers to create their own shop and sell vintage items, antiques, and their own art. And, you can read reviews and testimonials to know exactly what you are buying. Alternatively, auction and second-hand platforms like eBay can help!
Speak to Local Artisans and Visit Markets
Local artisans, flea markets, and garage sales can hide beautiful gems! Just make sure to spend time exploring the area and the opportunities it offers. And, don't forget to look in your grandparents' attic, you might find hidden treasures worth bringing back to life!