Holidays are meant to be relaxing, right? Or so you'd think. Unfortunately, more often than not, the thought of planning a family holiday causes stress for even the most experienced parents. However, if you're willing to invest some time and effort at the start of your trip planning process, this can save time during the more fun parts of getting away on holidays with your family.
There's no doubt that planning an amazing trip on holidays will take plenty of effort before you leave home – but it'll be worth it once you arrive at your destination!
Here Are 10 Questions To Ask Yourself When Planning A Family Holiday
Book Early
If this is your first big family holiday with young children in tow, chances are they'll take up at least one hotel room – so book early! If at all possible, try not to rely on making last-minute bookings unless absolutely necessary.
Is It Worth Booking Transfers?
If you're heading somewhere not too far outside of your own country, it might be worth looking into booking transport directly to your destination. However, if you end up paying for multiple taxis or shuttles, this can easily add up to more than the initial cost of booking transfers in advance with a transfer company.
What Will The Weather Be Like?
Every season has its pros and cons when it comes to travelling. Try searching for holiday weather reports online or even consulting with locals before you leave home if they know what the weather's like at this time of year.
What Is There To Do?
Suppose you're planning on taking a driving holiday. In that case, it'll be pretty obvious what things are nearby your destination to spend your days doing – however, if you plan on flying or taking a train journey instead, you might not have so much freedom over where you can go. So make sure that once you arrive at your destination, there are plenty of sights to see and activities for everyone in your family to enjoy!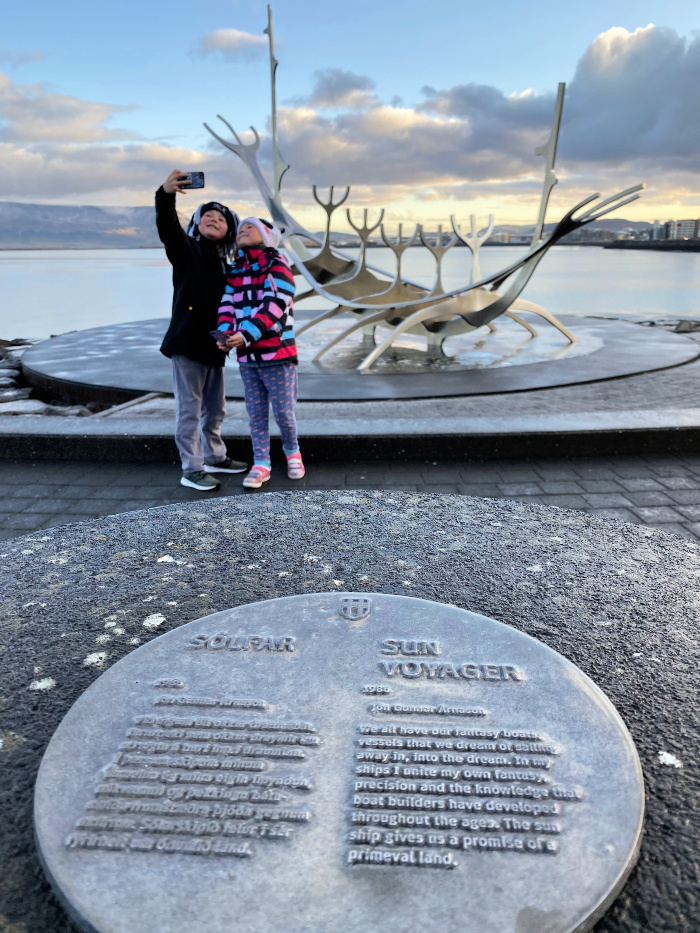 How Long Will The Journey Be?
It goes without saying that the longer the journey to get to your final holiday destinations will be, the less fun travelling with young children is going to be. So, if possible, try planning holidays around the school holidays, so you have at least a couple of weeks to get there – no matter how far away it is!
Are There Any Welcome Packages On Offer?
When you're trying to book family holidays, it's possible that some companies might offer welcome packages. These are usually discounted deals for young families, which can provide excellent savings if you are planning on using hotels or renting out villas or apartments during your trip. So make sure to keep an eye out for these kinds of offers when you search online for amazing holiday deals.
How Far Away Is The Theme Park?
Theme parks are definitely fun for anyone who wants to let their inner child out – but if you're travelling with young kids, is it actually possible to travel all the way back again just for a few hours at a theme park? If there are Park Holidays nearby, great! But make sure that you check beforehand, so no one gets disappointed.
Are There Good Public Transport Links In Place?
These days it's pretty rare for destinations that are popular tourist hotspots not to have public transport links already in place – but even so, most people will still hire a car when they head overseas on family holidays. So when booking your trip, make sure that there are going to be plenty of buses and trains, etc., available for you to use during the hours you plan on being out and about.
What Is There To Eat?
It's a brutal reality of life – young kids love routine if they know what they're having for dinner every day while they're out exploring their destinations. So before you head off on your family holiday, try looking online at menus from local cafes and restaurants near where you'll be staying, so everyone knows exactly what's in store for them.
Can We Bring Our Pet?
If you're thinking about taking pet dogs on holiday with you, this might not go down so well at some hotels or accommodations. So it's best to check beforehand whether or not it's possible – even if pets are allowed on-site, they may have their own separate area where they need to stay overnight.