Even though it's the middle of winter, we may still enjoy the beautiful outdoors. In winter, a breath of fresh air and a little jogging around might be just as beneficial as in other seasons. It could be the perfect solution for cabin fever, which has reached a fever pitch after being stuck inside for so long. When participating in outdoor winter activities with your family, it is vital to have the proper equipment. You'll find a smile wedged between their scarlet cheeks if you wrap them up warmly and waterproof them from head to toe.
During the colder months of the year, keep the family active and entertained with activities that are sure to provide the right blend of fun, creativity, learning, and well-deserved family time. With that in mind, here are some great ideas to help avoid a sedentary lifestyle for you and your family.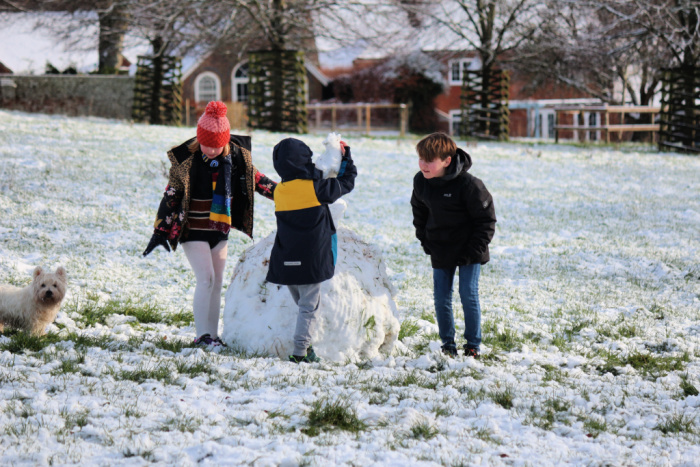 Give skiing a go
A large number of dry ski slopes may be found all around the country. You can enrol your family in classes, and many places also offer tubing and tobogganing. If you can't stand the cold but still want to participate in the fun, visit one of the UK's indoor snow facilities.
Create a snow globe
Make a stunning snow globe at home with an old jam jar and festive glitter. It's a great way to stay entertained, get crafty, and recycle household items simultaneously.
Ice skating
During winter, ice skating is a lot of fun, especially at an outdoor rink. Skating is a great thing to do when it's chilly outdoors. Most rinks provide skates for people of all ages, as well as buckets or rails for those unsteady on their feet to hold onto. To safeguard their heads and fingers, we recommend that younger members of the family use a bike helmet and extra-thick gloves.
Explore the outdoors at the flip of a coin
This is a year-round simple, enjoyable outdoor exercise for the whole family. To select which way to walk, toss a coin. If you flip heads, turn left, and if it's tails turn right. You can wind up walking in circles, but you might also discover something new that you've never noticed before in an otherwise familiar setting.
Animal spotting with a difference
Go on a hunt for animal trails and channel your inner Sherlock Holmes. Can you understand the clues, such as the number of toes, the size of the feet, or the colour of the feathers, to figure out which species it belongs to?
Snuggle up to a movie
Sometimes all you want to do is lie in bed all evening and watch your favourite family movies, accompanied by your favourite family goodies, of course.
Learn about nature
Winter is an excellent time to learn about and recognise evergreen trees. Knowing the common conifers in your area is an amazing educational skill to have. Conifers can be identified by their shape and needles. While you might think that all evergreens appear alike, closer investigation reveals that each of these trees is unique. To help you identify the trees in your region, you can print out pictures of the varied forms and needles. Then, take a hike and gather as many different varieties as possible.
A hot chocolate family walk
Is there a more effective technique to warm up while playing outside or on a family walk? We frequently carry a flask of hot chocolate with us when we go for a walk. We occasionally add marshmallows to the mix as well.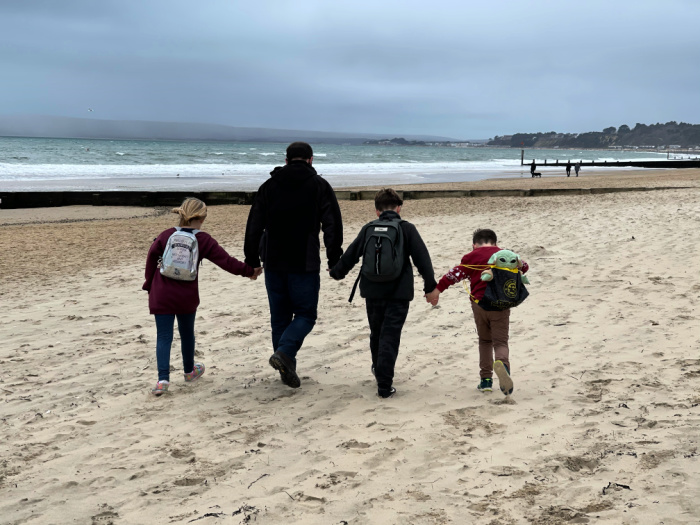 Even though the weather is becoming colder, taking your family outside should always be a high priority. It's incredible how much we can educate ourselves by spending time outdoors in the winter months. It has the potential to help us better both our bodies and our minds. So, if you're bored after a long day of being caged up indoors, get outside, stay safe, and have fun!