The bathroom is where most of us start and finish our days, yet we do not put a lot of effort into making it look nice and keeping it up to date.
Here we will provide you with some handy tips for your bathroom renovation. 
What Do I Need to Know Before Remodelling my Shower Room?
A full bathroom renovation isn't easy and will cost time, money and energy.
Consider beforehand how much money you have to spend, how much storage is required, how many people use it, and what do you like least about the existing bathroom.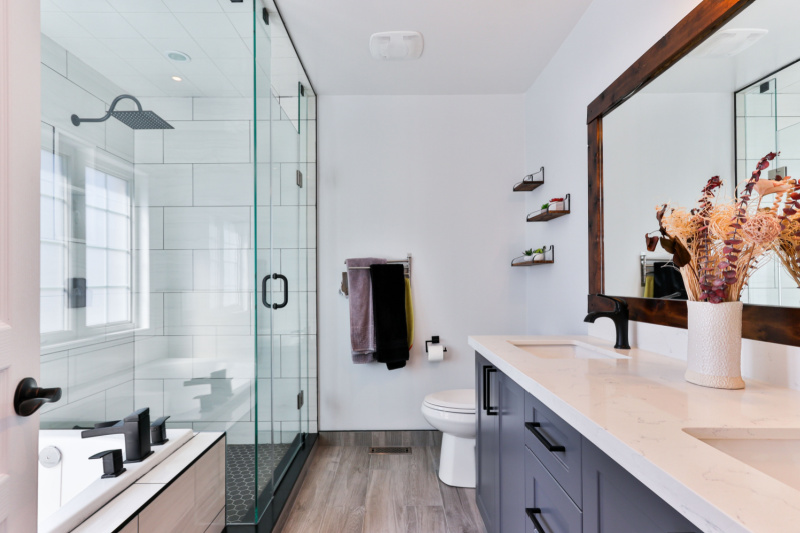 How to Achieve your Dream Bathroom?
1) Plan the renovations
The planning phase is the most fun, as it includes the new design for your bathroom suite. When planning and designing, you must make sure you still have a functional space.
Will you have a walk-in shower, free-standing bath, new bathroom tiles, or towel warmers (check out these heated towel racks from Trade Radiators)? Are you only overhauling your own bathroom, or the guest bathroom as well? What type of floor coverings will be used?
When planning your renovation, you must also consider the space available. You cannot install a large shower stall in a small space. Upfront planning and design will help you maximise space. Planning will also help you determine the cost of your bathroom renovation.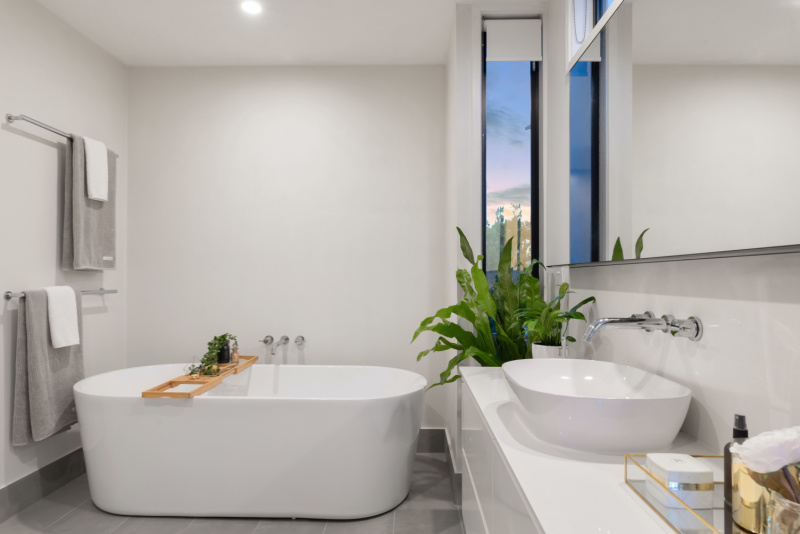 2) Get rid of the old
You first have to get rid of the old bathroom before you can install your new bathroom design.
This includes removing the old accessories, plumbing, and electrical wires. Demolition can be messy, but if you did proper planning upfront you can avoid costly mistakes.
If you are installing new ceiling lights, make sure you know where all the electrical wiring is located.
Keep any accessories that you want to reuse aside. That way it can be safely reinstalled after demolition.
3) Install plumbing lines, electrical wires, fixtures and sanitary ware
If you are moving sanitary ware and lights around, the lines and electrical wires will have to be adjusted. Electricians and plumbers are best appointed to make these changes.
Once everything is in the right place, the sanitary ware (toilet, sink, shower and bath) and new fixtures can be installed.
4) Finishing touches
It is finally time for the fun part – decorating the walls. Here your colour scheme will be important. You can paint the walls or use ceramic tile to reflect natural light.
A change in colour will give your bathroom a brand new look. Just make sure the decor and wall tiles match the new floor tiles. 
5) Enjoy your beautiful room
You can now focus on the design elements. Most bathrooms have mirrors, towel racks and cabinets.
A large bathroom may also have a beautifully designed vanity unit and feature lighting. Whatever suits your budget and your style will be the right choice for you. 
How Much Does a Bathroom Remodel Cost?
Depending on the scope of your bathroom renovation, it can cost anywhere from £7,000 to £18,500.
Renovations, where you are relocating plumbing and electrical work, will be more expensive than only replacing existing bathroom furniture.
If you use more expensive materials, the bathroom will be more costly to renovate, but it may improve the overall resale value of your home.