Summer mornings can be some of the most relaxing moments of the day when you have a busy life, packed with work, kids obligations, cooking, cleaning and all of the other good stuff.
Stepping outside into the garden can offer a little moment of calm on a hectic day.
However, if your garden needs a little bit of an upgrade, here are some quick tips that can help.
Climbing Plants
If you need a little bit of privacy because you have the end garden or thin fences, then trellises can offer something beautiful and functional.
It'sIt's crucial to provide visual appeal at higher places in smaller gardens to attract the eye up and away from the limited floor area. Plant some climbers and trellis as an investment, and take advantage of nature's ability to provide bursts of colour to a plain fence or wall.
Extra Potted Plants
Although it is suggested that you plant your trees and flowers in the soil, it is not required. The advantage of using potted plants is that you may rearrange your environment whenever the mood strikes.
Place pots on walls, tables, and near sitting to discover what works best in your yard. Experiment with different colours to see what works best.
Shaded Space
Shaded spaces are comfortable and cosy; they offer us space to read, be covered from light rain, and eat. Patio awnings from Caribbean Blinds are the perfect thing to provide you with a delightfully shady spot somewhere in the garden.
Shaded spaces are the perfect place for eating lunches even if the sun is at its peak, as you're not going to risk sunburn as you eat a fresh crunchy salad.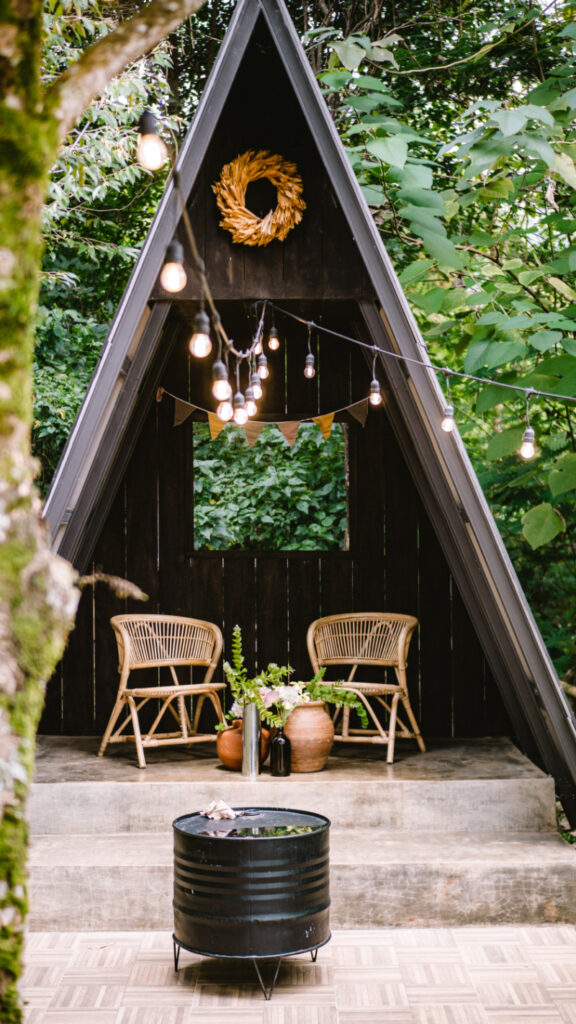 Seating
There are so many options when it comes to garden seating that most often, we are spoiled for choice! Higher back chairs and tables are usually best for meals, but if you want something a little more laid back, then some seats are lower and more boxy-looking that are designed to relax into for hours.
There is also the option of egg chairs or even hammocks! Swinging in a hammock will provide you with unparalleled relaxation, and it will easily fit into most garden locations! Try it; it's unusual and entertaining, and you might enjoy it.
Seating is one of the most important considerations for most families. If you have a garden big enough, you might opt for combining all of these types.
Just remember to have some weather hardy, soft furnishings ready to relax into!
Lighting Options
Lighting is your priority when it comes to brightening up a drab outdoor setting. Solar lights are an innovative solution that does not require electricity.
There is a wide range of garden lighting available, from solar pegs that can be plugged into the ground or into your plant pots to lights that hang on atop your fence panels. One of the most popular options is outdoor fairy lights!
Your garden can be a great and welcoming space for you to relax all year round. If you want to get even more out of your garden, check this post: The Essentials, You Need To Start A Garden.